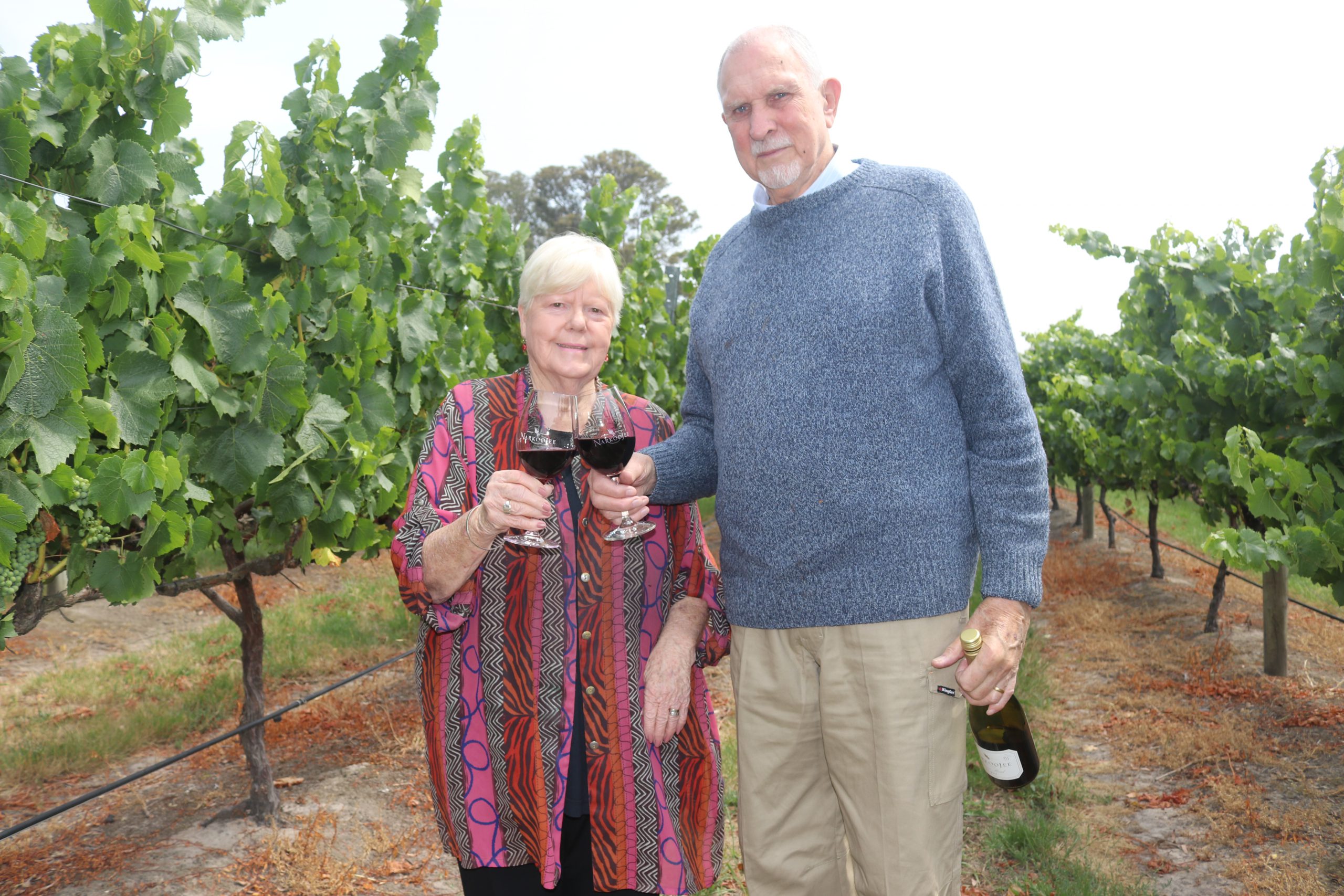 Narkoojee winery is encouraging wine drinkers not to be put off by fears of bushfire smoke-tainted vines as it plans to go ahead with this year's harvest and put out a fine drop.

Winery owner Harry Friend said bushfire smoke could become an issue if it lingered around for the next couple of months as the grapes were ripening and becoming ready to pick.
"If the smoke stays around closer to picking in March then wine is more likely to have a bitter character, but it's a bit early to throw our hands up in despair," Mr Friend said.
"But we are still encouraging people to buy wine as the grapes are still growing and nothing has changed. The vintage is on schedule and the crop will be good."
Mr Friend said smoke taint can give wine a "bitter smell like an ashtray" and was related to an excess of smoke compounds held in the grape skin.
He said the lighter style grapes such as Pinot Noir were more susceptible to smoke presence rather than the heavier more tannic-style grapes such as Shiraz or Cabernet.
However, Mr Friend said the winery had a contingency plan to hire a reverse-osmosis machine to extract the taint, which he assured drinkers would not affect the wine.
"There's nothing we can do to prevent it, if there's a fire around, mother nature controls the smoke we get," he said.