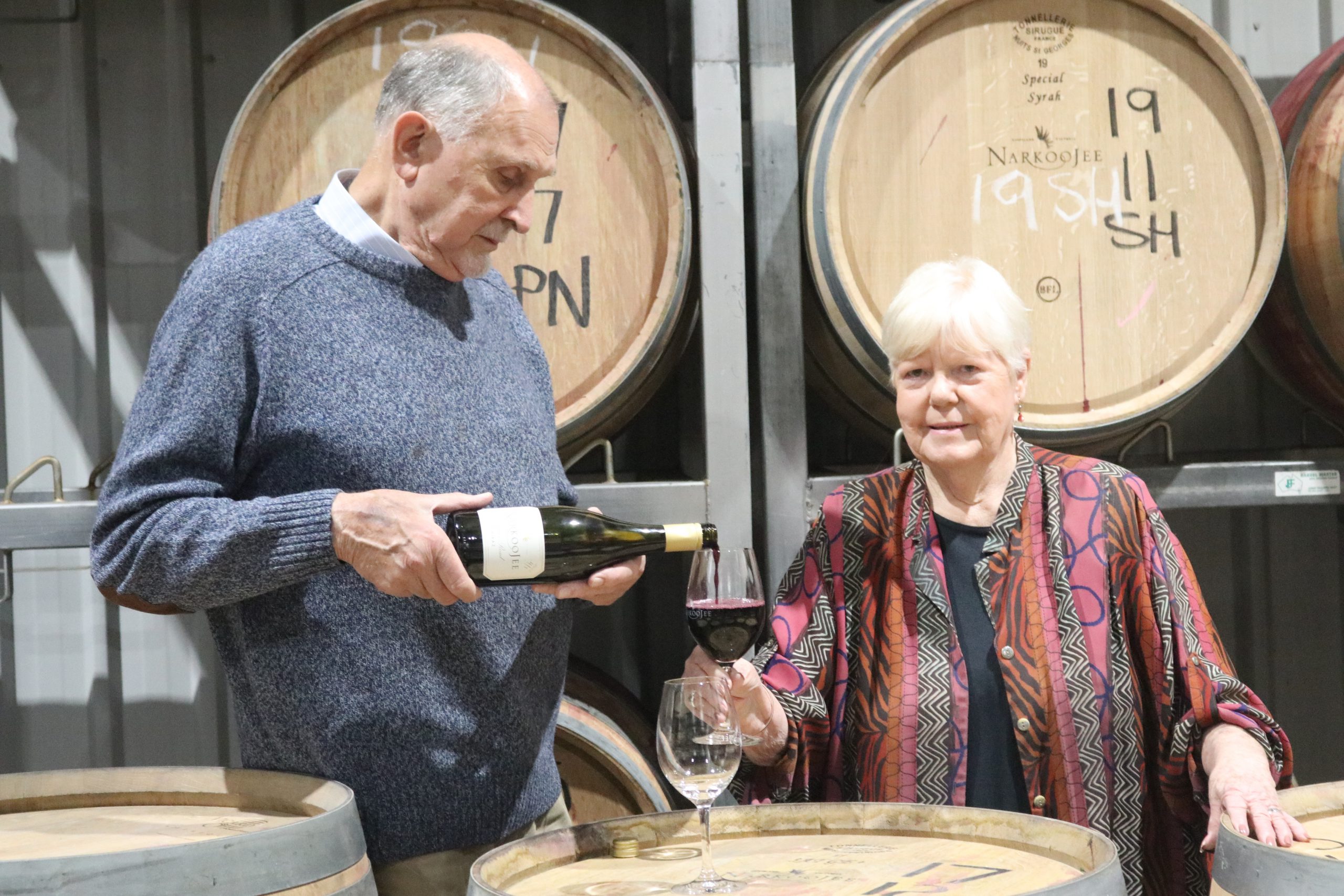 By Michelle Slater
Tourism body Destination Gippsland is encouraging people to visit the region as some local tourist operators are reporting a slump in visitors due to bushfire fears.

Destination Gippsland chief executive Terry Robinson said it was too early to put a figure on the impact of the tourist drop, but he knew it being felt throughout Gippsland including Baw Baw and South Gippsland shires and even Latrobe City.
"This is an important time in the peak holiday period and the season has been interrupted. It's having a big impact affecting lots of local businesses," Mr Robinson said.
"We are letting people know there are areas not affected by the fires and there are safe places to visit.
"We are encouraging people to book their holidays now rather than later."
Mr Robinson said Destination Gippsland was getting the message out through social media and through industry networks.
Glengarry winemakers Narkoojee is suffering a 50 per cent slump in cellar door takings since the East Gippsland bushfires began despite being a safe place to visit.
Narkoojee owner Val Friend said this time of year was "usually a profitable one" from holiday-makers stopping off along their travels on the Princes Highway.
"We are not even being touched by bushfires, but the greater Gippsland region is feeling the economic effect," Ms Friend said.
"This has a lot to do with the image that everyone in Gippsland is affected even though we are a long way from the fires, but people don't want to risk coming here."
Likewise, Walhalla had been affected by the presence of bushfire smoke and advice for people to keep out of East Gippsland.
Walhalla Goldfields Railway's Godson Varghese said there was only two passengers on the tourist trains on Thursday, but they were fully booked two weeks ago.
"Normally during holiday time we have lots of people coming, two weeks ago we couldn't fit another person on," Mr Varghese said.
"But due to (the) bushfires people are frightened and we've had lots of cancellations."
Walhalla's Star Hotel owner Michael Leaney said occupancy rates had plunged from 50 per cent to eight per cent as people were steering clear or cancelling their bookings.
"The problem is, because Gippsland is so large the average punter doesn't know the difference between East and West Gippsland although there is a 500 kilometre difference, we've all been lumped into the same boat," Mr Leaney said.
"Since the declaration of the disaster, we've not taken a single new booking for January. But we've taken bookings for Anzac Day, three months down the track."
Mr Leaney said day-trippers to Walhalla were "absolutely minimal" and he had closed the Grey Horse Cafe after there was only a $60 turnover on Sunday.
"Unless there is a large volume of people around it's not worth opening," Mr Leaney said.
Mr Leaney said the state government needed to remind people there were places that were still safe to visit as part of its messaging to keep out of certain areas.
"They need to encourage them into regional Victoria to spend money, towns are being drained of people as they are not travelling around, and the ramifications are dramatic," Mr Leaney said.