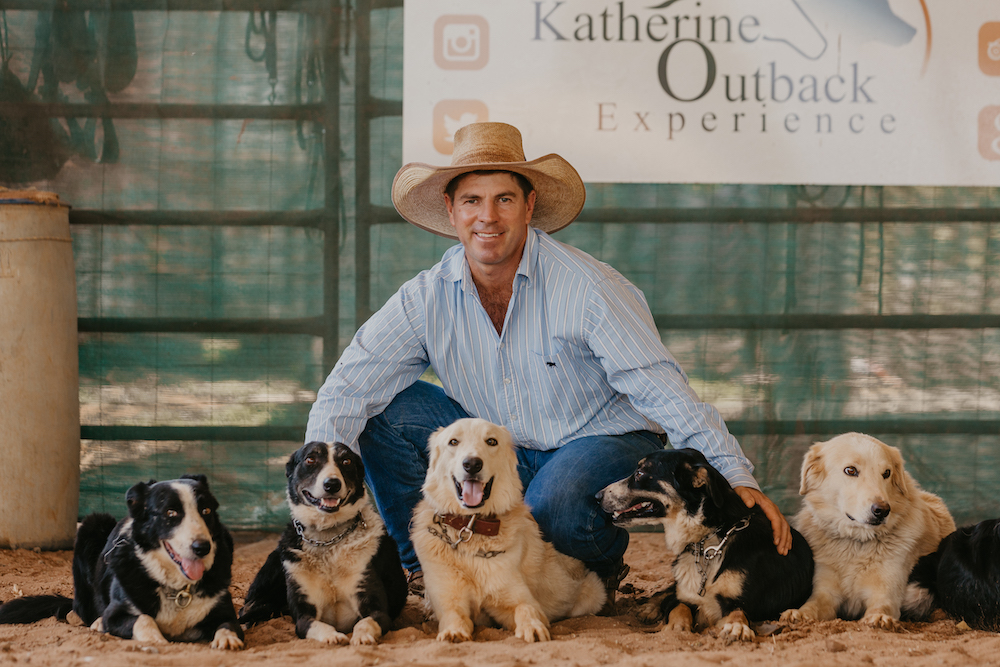 Michelle Slater
Singing cowboy Tom Curtain is making his way back to Boolarra next month, along with a team of 10 working dogs and seven horses, as part of his We're Still Here tour.

Mr Curtain's return is the back of last year's success when he played in front of 1200 people in the grounds at the Boolarra Community Hotel.
This time he is bringing a message about community resilience on his new album We're Still Here along with songs about rural mental health, encouraging locals to "check-in with their mates".
"For so long, mental health was laughed at, particularly in the bush, if you weren't tough enough then you had a problem," he said.
"These days, we are raising awareness, especially with men.
"We were on tour with droughts and floods and hearing these feelings from farmers.
"I wrote a song trying to unite people, we are not alone, you have to speak up and it's ok not to be ok."
Locals will also be able to have a yarn with the Dolly's Dream team, established after a young Katherine teen took her own life due to cyber-bullying.
Mr Curtain penned a song Speak-Up in honour of Amy 'Dolly' Everett which is sung by school kids across the country and will be performed live at the Boolarra gig.
The family-friendly show will be broken into two one-hour segments, starting with the Katherine Outback Experience, showcasing liberty work with dogs and horses, followed by a live music set.
The Northern Territory cowboy will show the audience how he teaches his team of horses to lie-down on command, or will ride them around with no bridle and stand on their back and play a guitar.

"We work with animals in a nice, kind manner, we work as a team. We get horses and dogs that other people don't like and build up their trust and confidence," he said.
"Each animal is different, it's all about the psychology of each personality to get the best out of each horse and dog."
However, he said he often "flies by the seat of my pants" at shows, and has been bucked off in front of audiences when his horses "won't do what they are supposed to".
"But the audience loves it, it creates a realness as it's unrehearsed," he said.
Mr Curtain also encourages audience participation and invites kids to come out in the arena to pat his animals, or get up for a sing and dance.
"The interaction is quite profound. One 91-year-old woman in a walking frame asked to pat a horse on the forehead and she began crying," he said.
"She lived in the city her whole life and had always wanted to pat a real horse."
Tom Curtain's We're Still Here tour will be in Boolarra on Saturday, February 8, from 6pm.