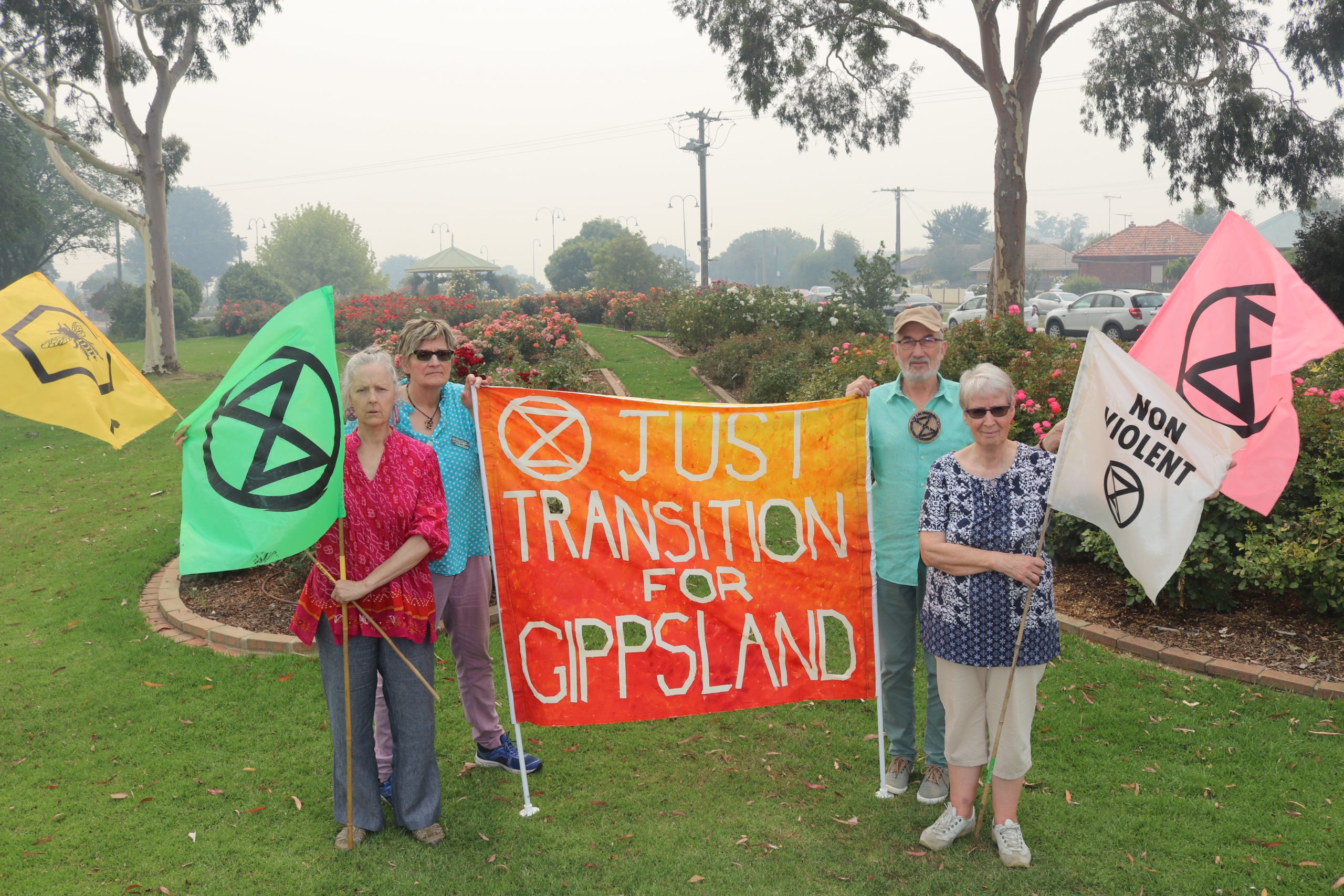 Michelle Slater
West Gippsland Extinction Rebellion is petitioning Latrobe City Council to declare a climate emergency.

West Gippsland XR co-convenor Les Grosberg said he could think of "no better time than now" to raise the issue as the region is clouded in bushfire smoke.
"People are being put in danger because of bushfires which are happening more frequently with more intensity, we have got to a tipping point and we can't tip back," he said.
"We need more petitioners to sign this to have this conversation. We can think of no better time to talk about this when people are facing this in their day-to-day lives."
The online petition states that "Latrobe City Council is uniquely placed to become a model for a just and effective transition to renewable energy and net zero carbon emissions".
This petition comes off the back of another West Gippsland XR petition last year pushing for Baw Baw Shire to declare a climate emergency.
Mr Grosberg called for a just transition for the Latrobe Valley which he acknowledged would be more affected by the cessation of burning coal for power generation.
"We don't think people should be left behind in the transition, this needs to occur to avoid catastrophic climate change and mass extinction," he said.
"We understand there needs to be concerted government action to ensure a fair way to do this for everyone, particularly those who live and work in the Valley, as the transition has to be fair."
Latrobe City has a 10-point Position on Climate Change and its Impacts document which "acknowledges that climate change is real and impacts our community".
However, Mr Grosberg has accused council of taking "no real action" on climate change while it supports the use of coal for power generation.
"They make all the right noises, but then support coal," he told The Express.
"It's of particular importance for Gippsland to recognise it is part of a global community and the significant contribution it makes."
Latrobe Valley Sustainability Group president Lorraine Bull was also supportive of the need for Latrobe City to declare a climate emergency.
"We are seeing the climate exploding in front of our eyes with the fires in East Gippsland. It's definitely time for Latrobe City Council and residents to take whatever action they can," she said.
The Express contacted Latrobe City for comment.
To sign the petition, visit: actionnetwork.org/petitions/latrobe-city-council-to-declare-and-act-on-the-climate-emergency