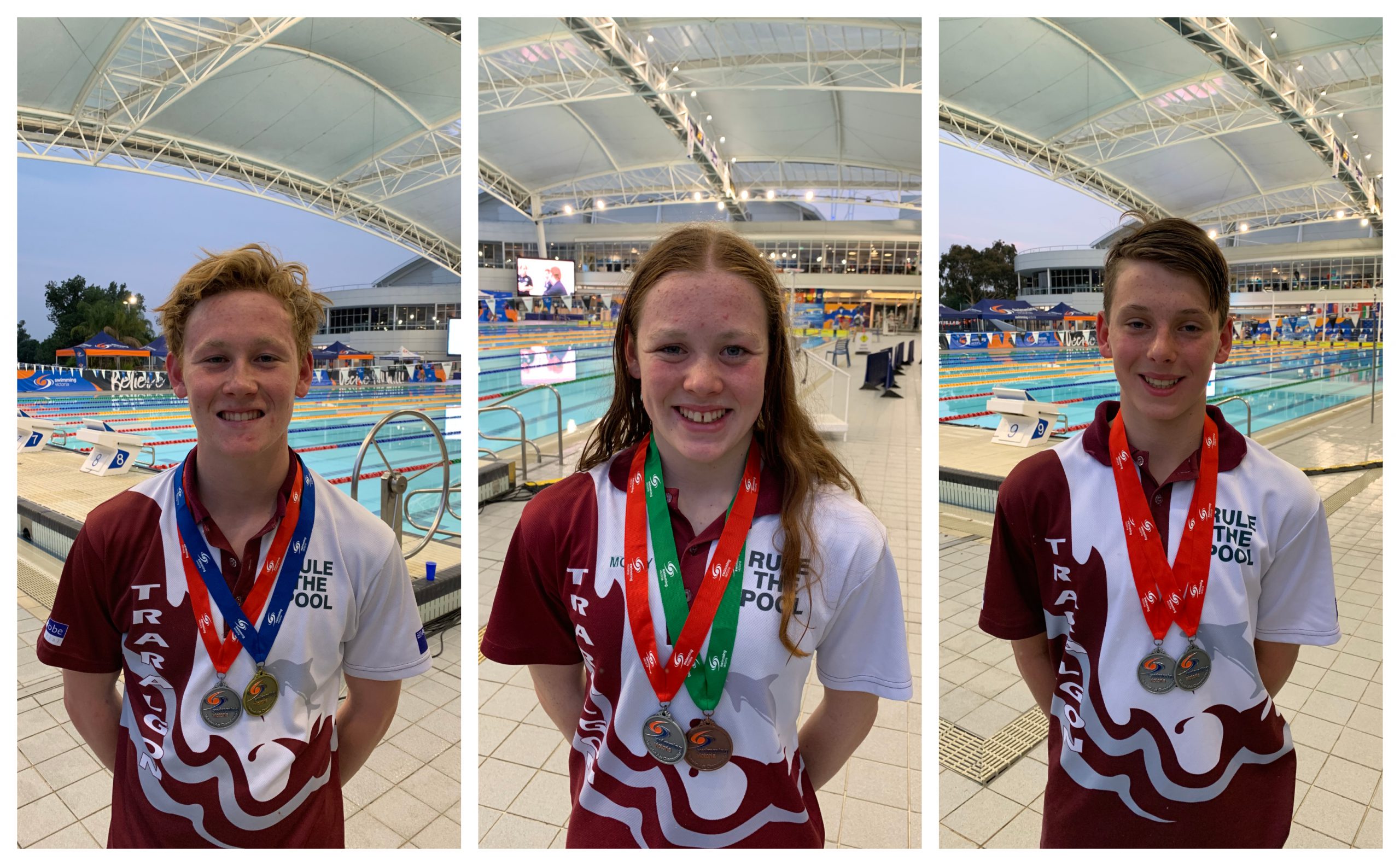 The Traralgon Swimming Club recently competed at the Victorian Age State Championships returning with four gold, nine silver and six bronze medals.

With 22 individual plus six relay-only swimmers the club finished as top country club and seventh overall among all the Victorian metropolitan clubs.
This was the 20th year in succession the club has finished in the top 10 and also placed third in the 12 years-and-under swimmers shield.
Ash Nicholes, 12, was an outstanding performer with two gold, five silver and two bronze medals.

He also broke three country and five Gippsland records, with his most notable achievements coming in the 100 and 200m breaststroke events where he broke records which had stood since 1989 and won the male 12 years award for swimmer of the meet.
Vice-captain Jordyn Cargill, 15, also had a terrific meet with two gold, two silver and two bronze medals and breaking a country record in the 15 years 100m butterfly (57.79).
Molly Cargill, 14, came home with one silver and two bronze medals and girls captain, Bridget Cain, 18, showed her prowess in the longer distance events with a silver medal and a national qualifying time in the 17-18 years 1500m freestyle.
Other swimmers who performed well were Joel Baillie. 15, who broke an Gippsland record in the Open 800m freestyle and Eliza Watts, 14, who made the final of the 100m breaststroke achieving a national qualifying time in finishing seventh.
Head Performance coach Dean Gooch was impressed with the team's results.
"The club had 10 swimmers who made 56 finals and to come away from the meet achieving our goals of a top 10 finish was very satisfying," he said.
"There were some excellent individual performances, however, it's the way the team supported each other in and around the pool which made the meet the so successful for the club."