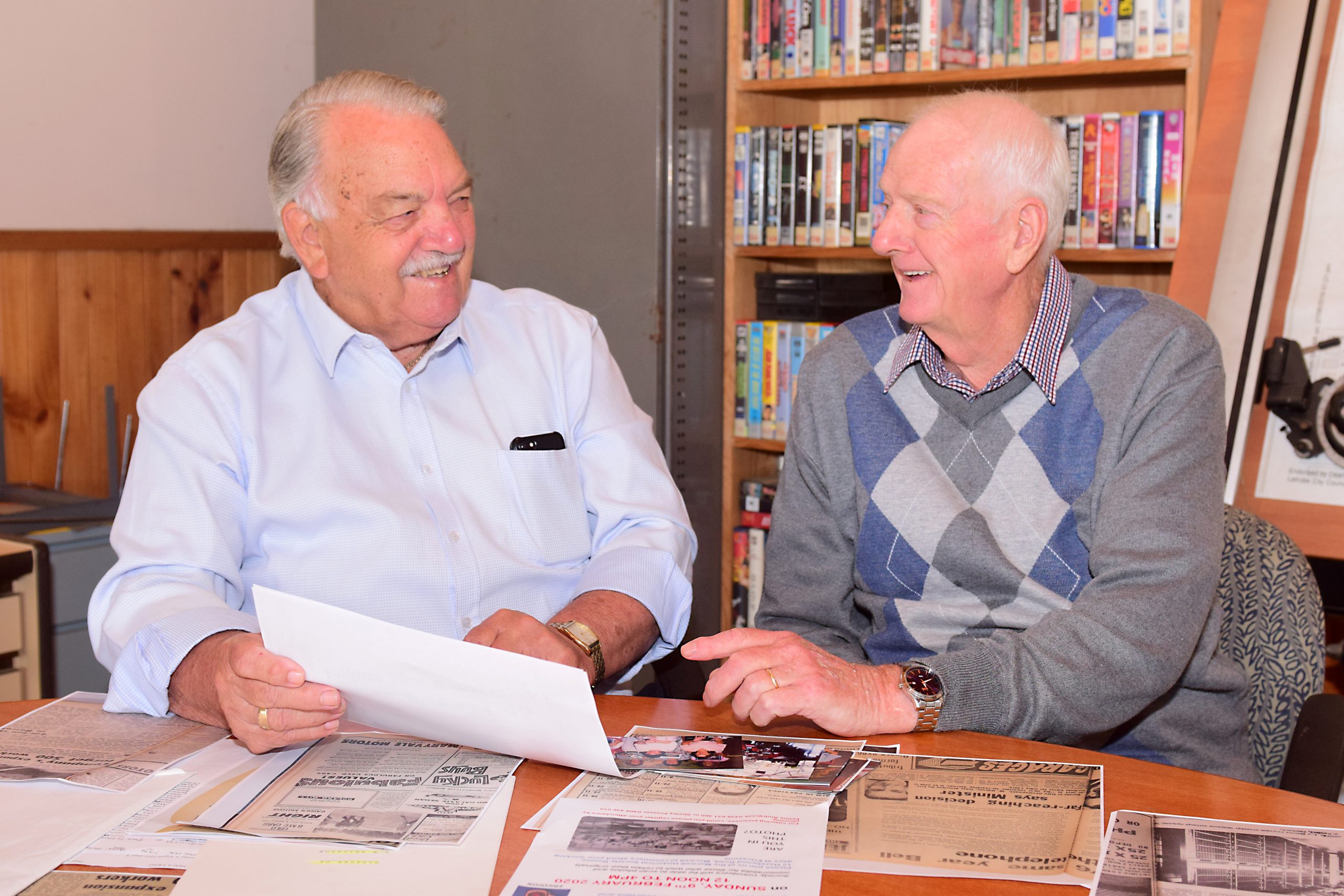 Cher Jimenez
WORKERS from the Valley's major employer of women for more than 20 years will take a trip down memory lane at a reunion organised by the Morwell Historical Society next month.

Swedish company LM Ericsson officially opened in Morwell on August 1, 1967 taking over another female-dominated factory that started in the town at the end of World War II.
Latrobe City councillor Darrell White was employed as Ericsson's first office manager when the plant opened with only 15 staff on board.
The company, known for producing electro mechanical crossbar switching equipment, took over the facility that used to house undergarment manufacturer La Mode Industries.
Cr White said at the height of Ericsson's presence in the Latrobe Valley there were a total of 600 women and 100 men employed at the factory until it closed in October 1988.
Most of the women were hired as process workers, completing a three-month training course that focused on accuracy.
An Ericsson advertisement for female process workers appeared in The Express in June 1967.
Cr White said the nature of the work required tenacity and being able to do repetitive work.
"It was thought that women were more capable and better at it and so therefore they were identified as best to do the job," he recalled.
But despite their number, female workers were initially paid less than male staff.
"Initially the rates for females were a percentage of the male rate going back, then equal pay came in during the time of Ericsson's life in Morwell, so the rates really sort of become more substantial as time went on," he said.
Cr White said women who had just come out of school, those who were raising a family and needed a second income, or those who were raising a family on their own, found employment and a career at Ericsson's.
Morwell resident Steve Szabo, who was hired at the factory to oversee production planning, said male staff were predominantly employed to do maintenance jobs and maintaining the storage department.
As the business grew, Ericsson's Morwell supplied crossbar switching equipment not only across Australia, but also Oman in the Middle East.
With the advent of new technologies, LM Ericsson made a decision to close the plant in October 1988.
"Robotics came in and the first to go was people," Mr Szabo said.
He said he and about 20 other staff stayed on for another year after Ericsson closed as the company had an outstanding contract to produce crossbar switching equipment to Indonesia by the time the Morwell factory closed.
Cr White and Mr Szabo, who were friends prior to joining the business, said they were looking forward to seeing their former Ericsson's colleagues at the reunion.
The reunion will be held at the Morwell Historical Society's headquarters on 12 Hazelwood Road on February 9 from noon-4pm.
Former Ericsson staff are encouraged to bring photos or memorabilia from the factory to share with the society.