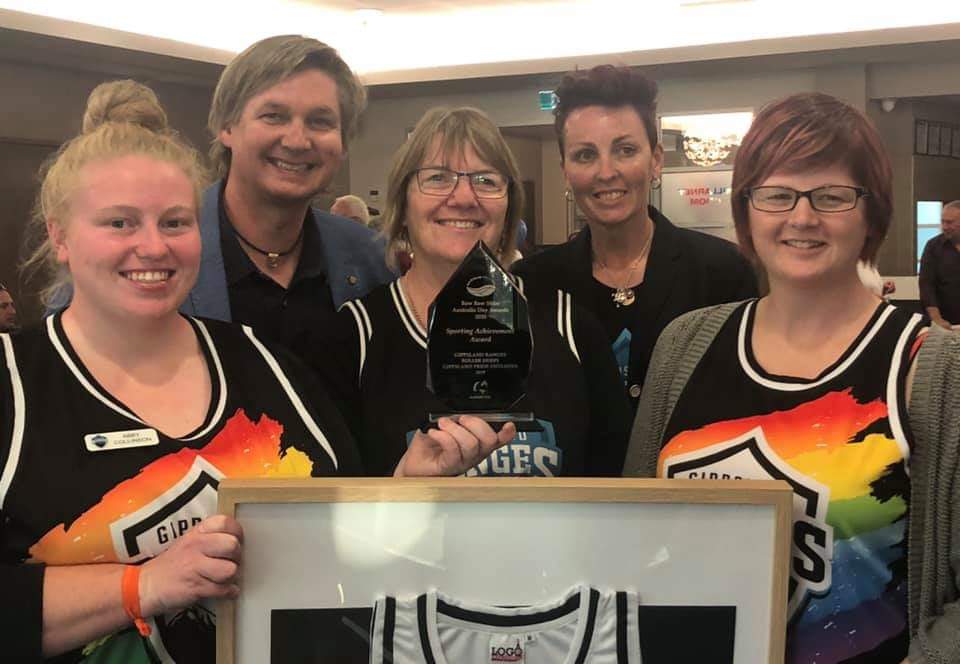 Michelle Slater
The Gippsland Ranges Roller Derby has been recognised for celebrating community diversity and inclusiveness with a Baw Baw Shire Sporting Achievement Australia Day award on Tuesday night.

Gippsland Ranges Roller Derby president Bodye Darville said the award recognised the commitment the club had made to provide a safe space for members of the LGBTQI community.

"It's an honour to recognise the work we've done to support inclusion for our members and across the broader community, it's important to create a safe space where everyone is welcome," Bodye said.
The Baw Baw Australia Day award is the second major award the club has won after last year's Gippsland Sports Academy Gippstar 2018/19 Club of the Year.

The Gippsland Ranges has grown to more than 100 members from 27 at the start of 2018.
Bodye said this had been through the achievements of a number of community events and initiatives through the Gippsland Pride Initiative in June 2019.

This included the inaugural Gippsland Pride Cup at Lardner Park against Australia's only transgender and non-binary team, the Gender Ending Story, which was a celebration of LGBTQI athletes.

The Pride Cup was followed by gala night with 450 people which Bodye said "was an evening of raising awareness, education and a celebration of talking to people in Gippsland about inclusion and what happens when people are not included".
The Gippsland Ranges are about to host a Skate Fit introduction to skating day of fun and fitness at the Traralgon Showgrounds in February.
The club is holding a 10-year celebration on February 15 to officially launch a dedicated space at the showgrounds after it received a $100,000 state government refurbishment grant.