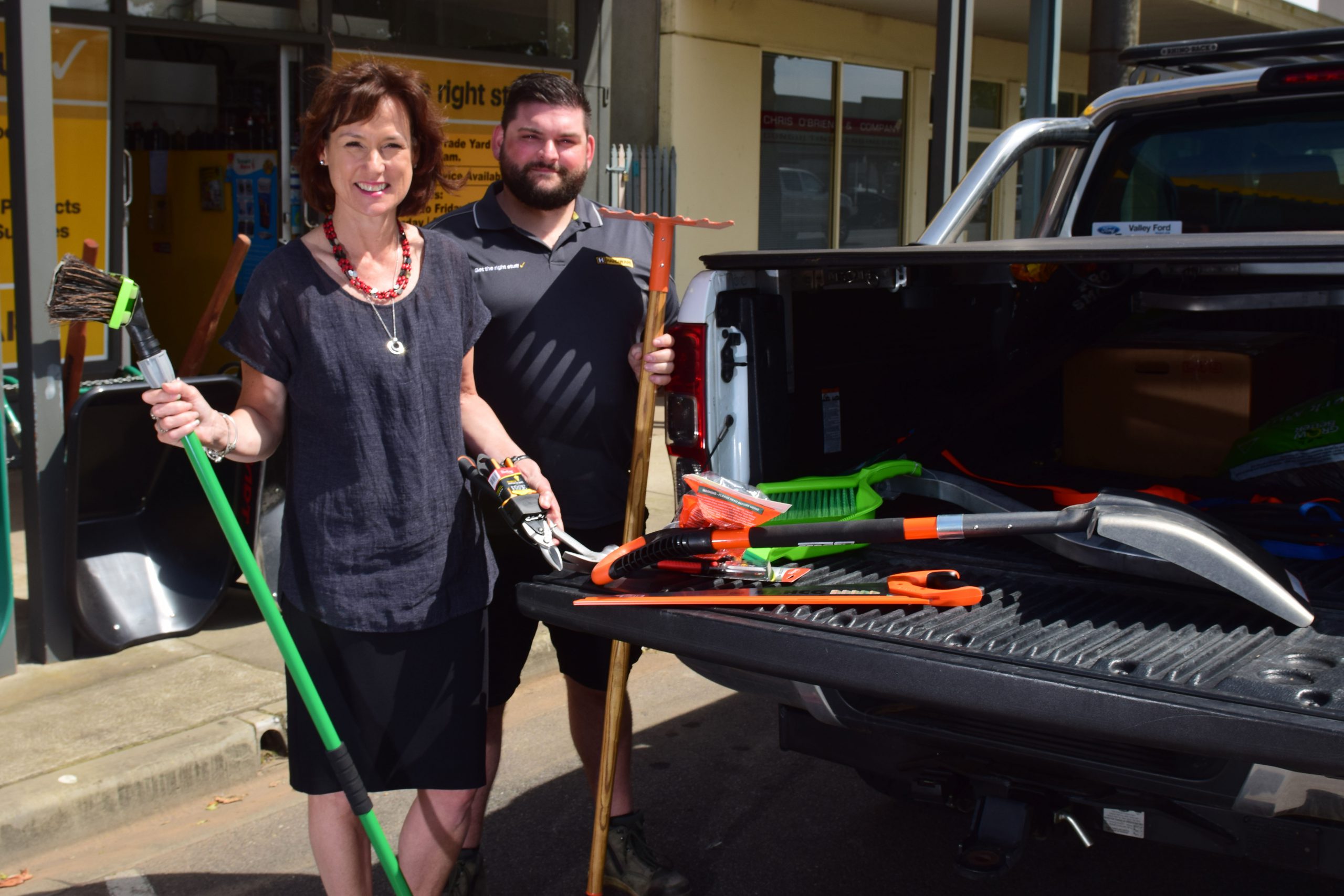 Kate Withers
A group of Gippsland hardware businesses have banded together in a bid to provide support to bushfire-affected members of the East Gippsland community.

The initiative, 'Sponsor a Bushfire Recovery Kit', encourages businesses, community groups and individuals to sponsor a kit for distribution to people who have lost homes and sheds as a result of the fires.
Each kit contains vital equipment including shifting shovels, fire rakes, dust pans, brooms, wire cutters and tin snips.
Traralgon H Hardware store manager Andrew Graham first spawned the idea for the kits in response to the Black Saturday fires of 2009.
"During Black Saturday we did the same thing back then and we really had an excellent response," Mr Graham said.
"Obviously a lot has been lost and it's never going to be perfect, it's just about giving those people a leg-up, letting them know that everyone's thinking about them."
A kit with a retail value of $586 can be purchased for $330 at Traralgon H Hardware and three other participating stores across the region – J & D Building Supplies in Orbost, Mallacoota Home Hardware and Lakes H Hardware.

"I've gone through all my wholesalers and they've been trying to cut (the cost) down as much as they could.
"They've got nothing and a lot of these places have lost farms as well, so they're going to have stray wire laying around, so it's not ideal going into those areas with no protection so we've got safety goggles and gloves as well."
The kits will then be passed onto Nationals Member for Eastern Victoria Region Melina Bath, who will distribute them to those in need.
"This is a fantastic initiative from Andrew Graham here in Traralgon," Ms Bath said.
"He has opened his heart and got his thinking cap on. This is just another example of Gippslanders opening their hearts and wallets, certainly to be able to provide a resource to support their local Gippslanders.

"It's a very practical way, we know that there are over 300 homes and sheds that have been demolished, and by providing really tangible and practical support through these equipment, we can make sure that people can get back on board."