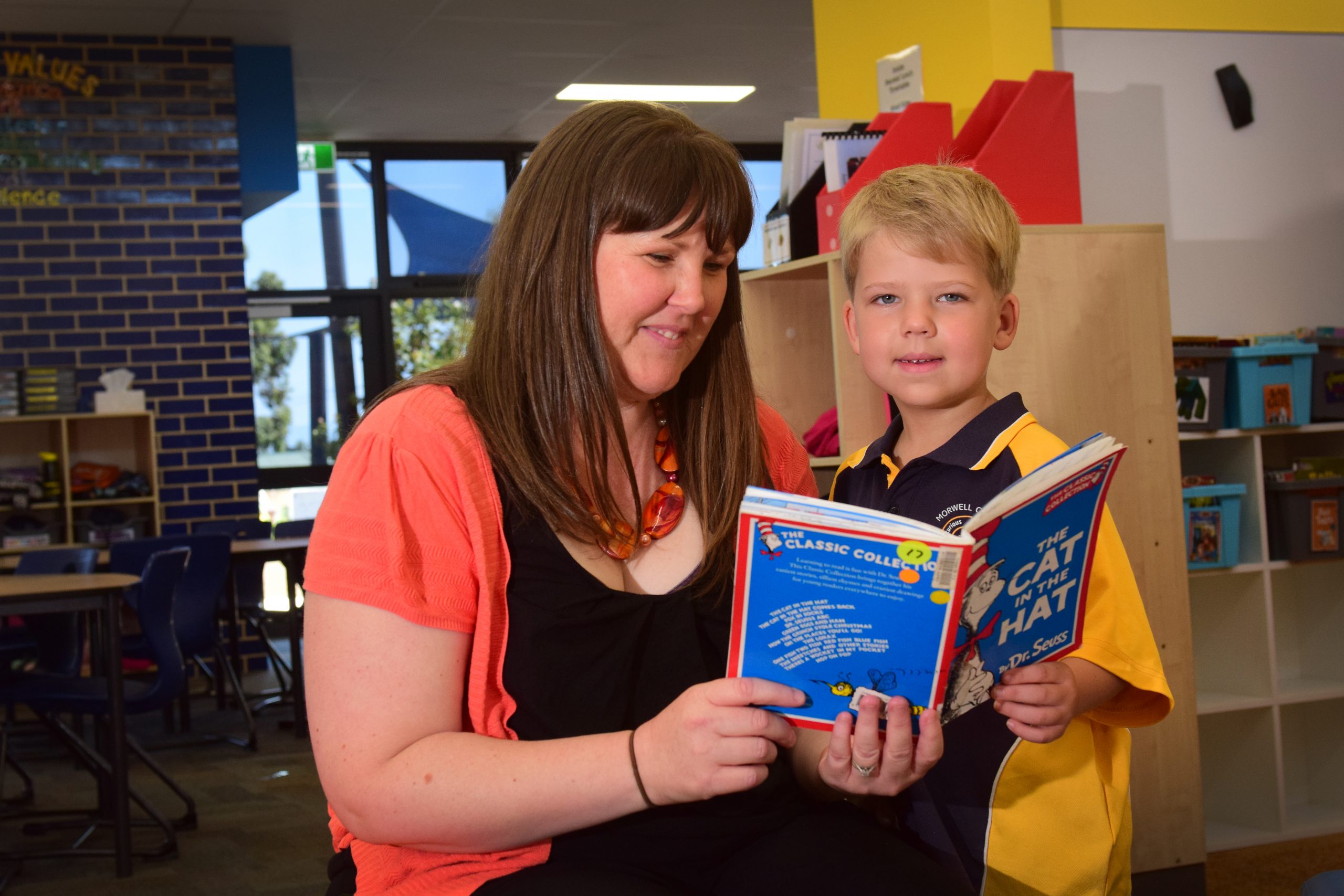 Kate Withers
There is a distinct family flavour about Morwell Central Primary School this year.

Heather Cukier and son Thomas will walk through the front gate hand-in-hand today as they both prepare to start an exciting new chapter.
Heather will step into a new role teaching a Grade 3/4 composite class while Thomas prepares for his first day of prep.
"Thomas is very excited because he's got a lot of his friends coming and he's got a beautiful teacher and a great home room with the kids," Heather said.
"He didn't want to come initially because he wanted to stay with his friends at kinder, but I said 'they all go to school', so he's really excited."
A lover of learning, Thomas has a head start on the curriculum and has been familiarising himself with school work during the summer holidays.
"We do lots of reading and I cleaned out all my school work from when I had preps all those years ago so there were some work sheets and they're always asking to do sums," Heather said.
Heather admitted she was the more nervous of the new starters, but there is yet another familiar face in the staff room to call on for help.
Narelle Bloomfield is also a teacher at Morwell Central and happens to be Heather's cousin.
"Our mums are twins, so I guess we've sort of grown up more like sisters really," Narelle told The Express.
"And they live five houses apart, so we grew up five houses apart."
On hand to make the transition as smooth as possible for Thomas in particular is big sister Gemma, who is in Grade 2 at Morwell Central and is excited to show her little brother the lay of the land.
"Gemma just loves to learn and is doing really well in school," Heather said.
"It makes it easier on you being a working mum – the pick ups and the drop offs and everything like that, being all in the same place.You don't miss out on some of the things you would normally miss because you're already there.
"Last year I missed out on some things like assemblies and special days, but this year I get to experience it all with them."