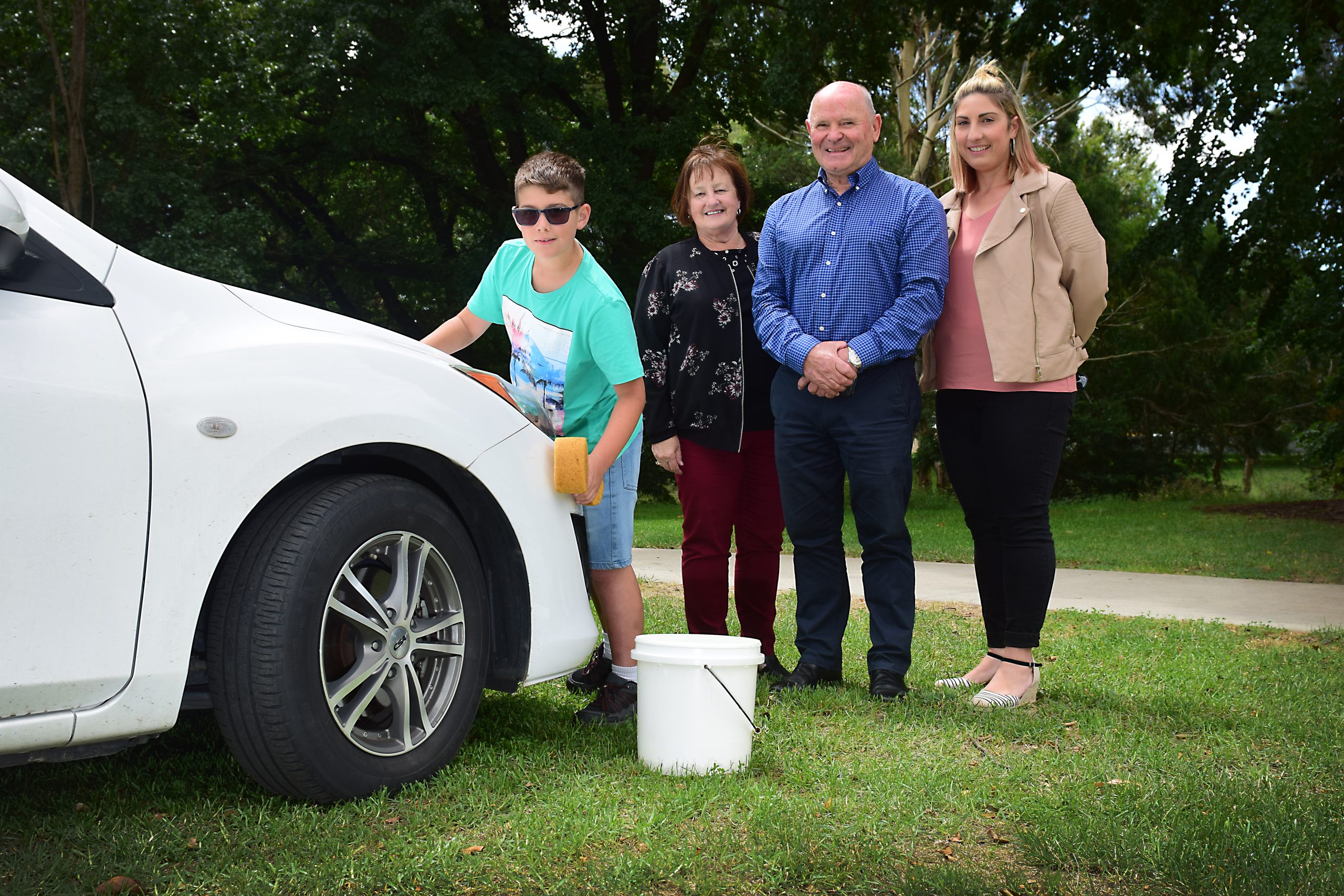 Hayley Mills and Tessa Randello
JUDE Howell took his summer holiday chores to the next level, washing cars to raise money for bushfire relief.

The 10-year-old Yallourn North Primary School student raised $800, by washing 35 cars over four days with proceeds going to the Gippsland Emergency Relief Fund.
Jude said that he decided to donate money because "I had been hearing about the fires" and during the four-day car wash that he "did not get tired".
The young car-washer had help from his parents, Hayley Stedman and the Yallourn North Junior Netball team, while Aaron Young set up his property for the last day of the car wash drive.
Jude's mother Linda was extremely proud of the initiative her son showed in raising money for GERF.
"In the first three days we washed cars at home only and we did about 20 cars in those three days and we did the rest on that property," Ms Howell said.
"Aaron Young set up the front part of his property so that we could set up three cars to wash at a time and he also lined up 10 other cars for us to wash by calling up his friends and neighbours to come down which was pretty good.
"We had two car detailers give us the product to wash the cars as, they were TSB detailing in Morwell and Aced detailing in Traralgon, which meant we weren't out of pocket for anything and could donate all the money."
Ms Howell said she was shocked by the outpouring of support that the project received online.
"The idea came about because he was talking to his dad about having nothing to do and his dad said 'start by washing my car,' and then he said he would wash everybody's cars and charge $10… from there we put the post up (on Facebook) and it went viral within hours," she said.
"He had no idea that it would get that far, he thought that he would just have a few cars to wash, he didn't expect that people would keep spreading it, the post just went viral, then people called us to donate products and the CFA came and visited him so it's definitely been a school holidays to remember."
On January 24, Jude presented the money to GERF president John Mitchell, who thanked Jude for the work he had done.

"It's great to see someone care for those people who have lost their property, and greatly impacted their lives. I know your mum and dad must be very proud of you and we're proud to support you," Mr Mitchell said.

"When people make an effort to donate to people who have lost their houses and have their lives disrupted they appreciate that people like you care."
In their latest update, GERF said it had raised $5,340,075.66, approved 1123 referrals from community members who have either lost their homes or experienced severe property damage and dispersed $2,545,500, representing about 48 per cent of all funds raised to date.