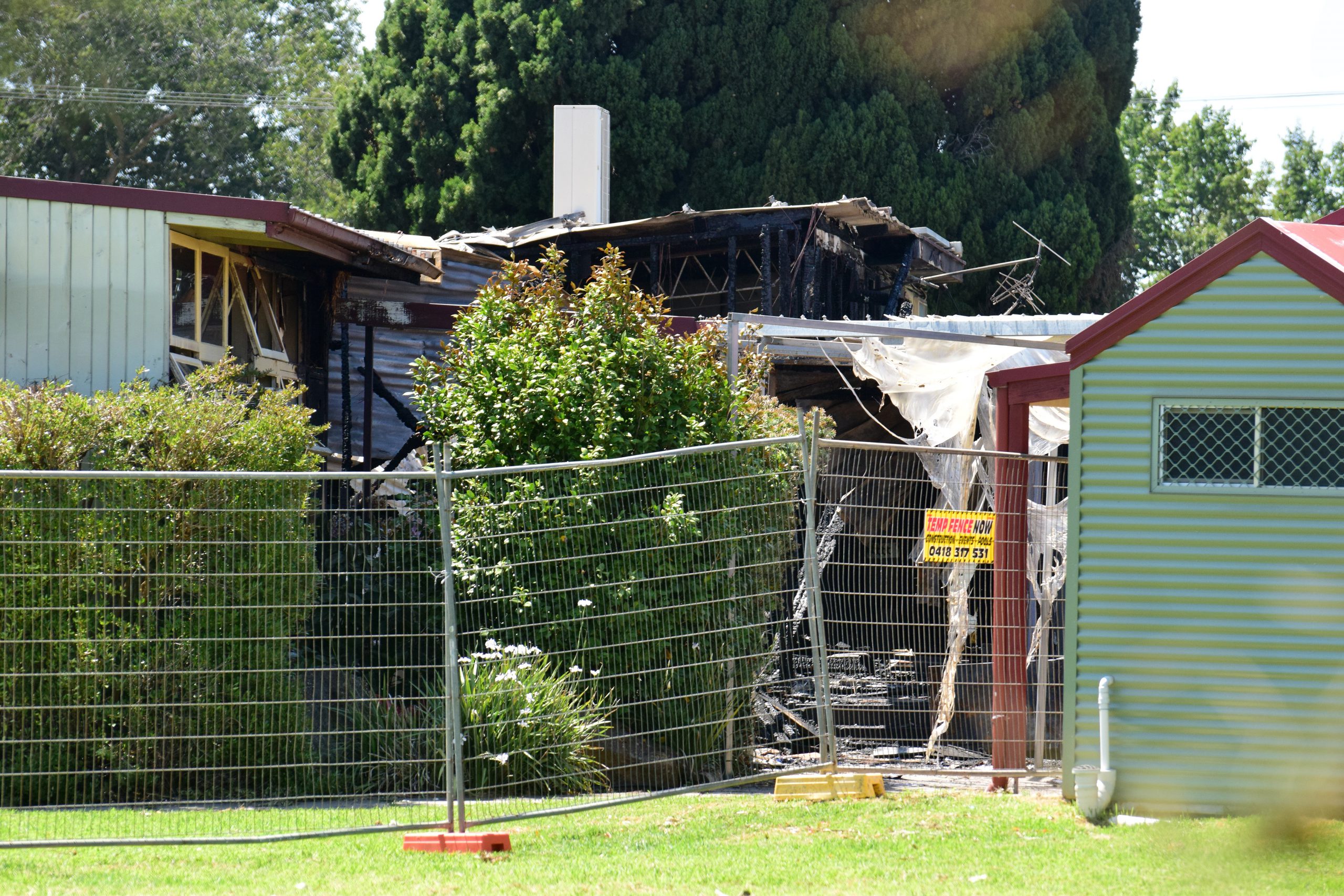 Tessa Randello
A fire at Cowwarr Primary School last week has shocked the community.

More than 60 firefighters from surrounding towns came to fight the blaze on January 29, but despite their best efforts the main school building was completely gutted.

The blaze started at around 9.30pm was not contained until 10.30pm, only hours after students had enjoyed their first day back at school after summer holidays.

One of the first people to hear about the fire was Cowwarr Primary School student Mackenzie Gibbs, 7, who had a "really fun" first day in Grade 2.
"(It) was the first day back and now we are back to school holidays… I miss school," Mackenzie said.
Mackenzie's mother Ann is a volunteer firefighter in Cowwarr and said community members were instrumental in fighting the fire.
"When we got the call we turned the truck around and got here to save what we could, (the fire) was massive it went really hot and really fast," Ms Gibbs said.
"It's an amazing community and last night the whole town was out and about and as a firefighter anything that I asked people to do, they did.
"We had people here opening gates and directing trucks because we had to get trucks from all over the area; Morwell, Traralgon, Glemaggie, Glengarry.
"Some of the people who didn't know this area so we had locals directing people in, people moving hoses for us people running errands for us and getting stuff from the station.
"No one said no and nobody argued if they were asked to do a job because we are the only truck here in town and it was a massive structure fire.
"You know (other appliances are) coming but you have to do what you can until they come.
"Most of the firefighters know people who go here from our own kids or grandkids, so that was pretty horrible.
"You just had to do what you could, save what you could."
Ms Gibbs went to a town meeting on Thursday afternoon to "determine what the town will do in the short run" but in the long run "the whole town wants to rebuild".
Ms Gibbs said that Cowwarr Primary School was special for the children and teachers.
"Mackenzie has a sensory process disorder and the teachers here are absolutely wonderful with her and (it) gives us the sense of community and the sense of pride," she said.
"I've been saying all day that the school is bigger than the building.
"We absolutely want to rebuild the school to be a community asset."
Cowwarr Primary School principal Albie Fitt said the school community was "coming together as a team" to support each other.
"We have worked hard to build a special team here and we don't want to separate that team; we don't want to separate our children in the interim," he said.
Mr Fitt added that students and staff were being offered counselling to ""help them heal" following the incident.
Education minister James Merlino said that the school's 22 students would be temporarily relocated after "significant damage" to the school.
"All families are being contacted to determine alternative arrangements for students and ensure their continuity of education," Mr Merlino said.
"We will work with the community to rebuild the school and will keep them informed every step of the way."
"Support services, including counselling, will be made available for all students and staff who wish to access this support."
The fire is not being treated as suspicious.