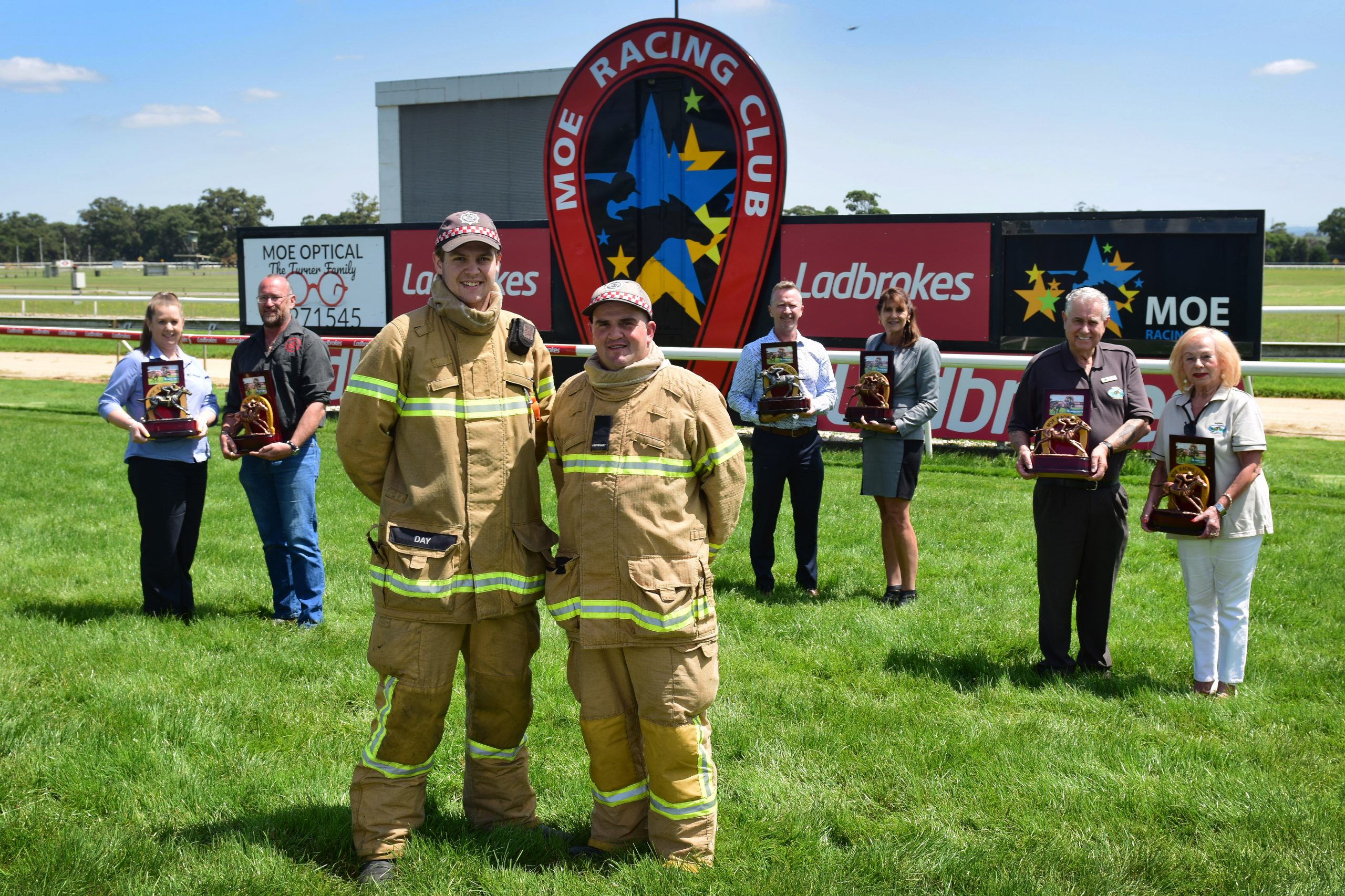 Dylan Arvela
Moe Racing Club is prepared for one of its biggest meetings of the year with Local Cups and Community Race Day taking place on Sunday.

The seven-race card will feature six local cups for the towns of Yarragon, Newborough, Trafalgar, Yallourn North, Morwell and Warragul.
The day has also been dubbed Yellow Day with MRC throwing its support behind the Country Fire Authority with the gold coin admission and merchandise sales going towards the volunteer organisation.
MRC chief executive Shane Berry told The Express there will be plenty on offer for young and old with the event giving the community the chance to support the CFA while having an enjoyable afternoon.
"Sunday isn't about racing, it's about the community getting together," Mr Berry said.
"Last year we decided as a committee to try and raise some funds for the CFA and we are doing that again this year.
"(Sunday is more significant) considering what has happened recently. It's opened everyone's eyes to just how hard the CFA work and how lucky the community is to have them. They do a fantastic job and we have to try and help them out."
"We will have our local CFA come along on the day, there will be CFA truck displays and Captain Koala is also coming along. Entry will be a gold coin donation and there will be lots of rides, a rock-climbing wall, a petting zoo and it will be another gold coin donation to have a go at those.
"There are a number of primary schools getting involved with fete-style stalls looking to raise money for their schools on the day."
Mr Berry explained how close to 2000 people came through the gates for this event last year with donations amounting to nearly $4000.
He hopes, given the impact of the bushfires, numbers will be even stronger on Sunday.
"Last year we had about 700 kids and 1200 adults and given the recent fires we expect an even bigger turnout this year to support the CFA," he said.
"Unlike some bigger organisations, all of the money raised will be going to the CFA. We raised nearly $4000 last year and we would like to go better this year.
"There will be plenty of umbrellas out and we are hoping for a warm and sunny day. The kids will love coming, so make sure you're not sitting at home and get out here, my kids will definitely be there."
Gates open: 11am

Admission: Gold coin

CFA merchandise: t-shirts $12, hats $15 and stubby holders $10.