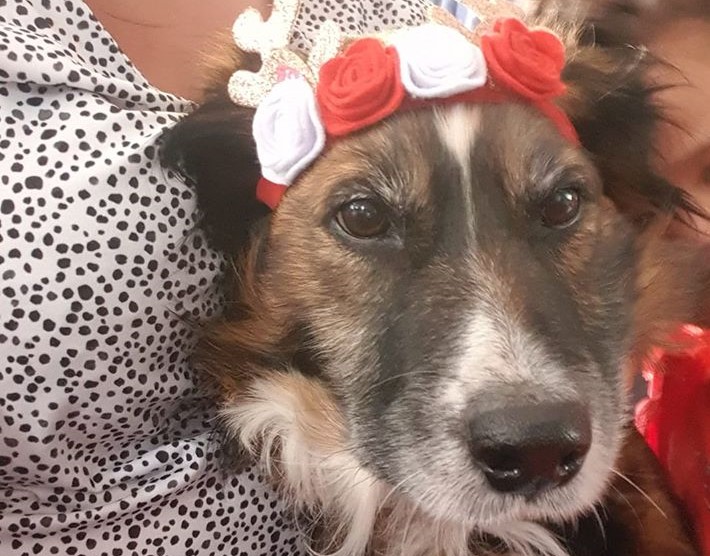 Kate Withers
A worried Morwell woman has issued a plea for public assistance to find a much-loved member of her family.

McDuff the seven-year-old mixed breed went missing from his family home on Vincent Road in Morwell on Friday after he was spooked by heavy storms.
"It looked like it was going to be fine so I left him and just shut the front gate so he could have the whole yard to run around," owner Louise Barber said.
"It didn't look like it was going to storm and I would have taken him with me if that was the case.
"He ended up digging a hole and getting out."
The placid pup, who is a therapy dog for Louise's two sons, has been spotted around town in the last few days but is proving hard to catch and can be skittish if approached.

"We've been looking every day for him and people have been saying they've seen him here and there
"By the time I get there and I'm out of the car he's gone.
"People are chasing him and he won't come, so if you see him, sing out to him and call his name maybe (have) a treat."
McDuff is a calming presence for Louise's two boys and, despite being with the family for just nine months, has had a huge impact.
"Both of my sons have ADHD and one of them has ODD and McDuff has helped settle him down a lot," she said.
"If (my son) gets really aggro and clenches his fists McDuff will just go over to him and sit beside him and nudges at him to calm him down.
McDuff is microchipped and believed to be roaming the Morwell area.
If you see McDuff, please phone Louise on 0499 563 366.