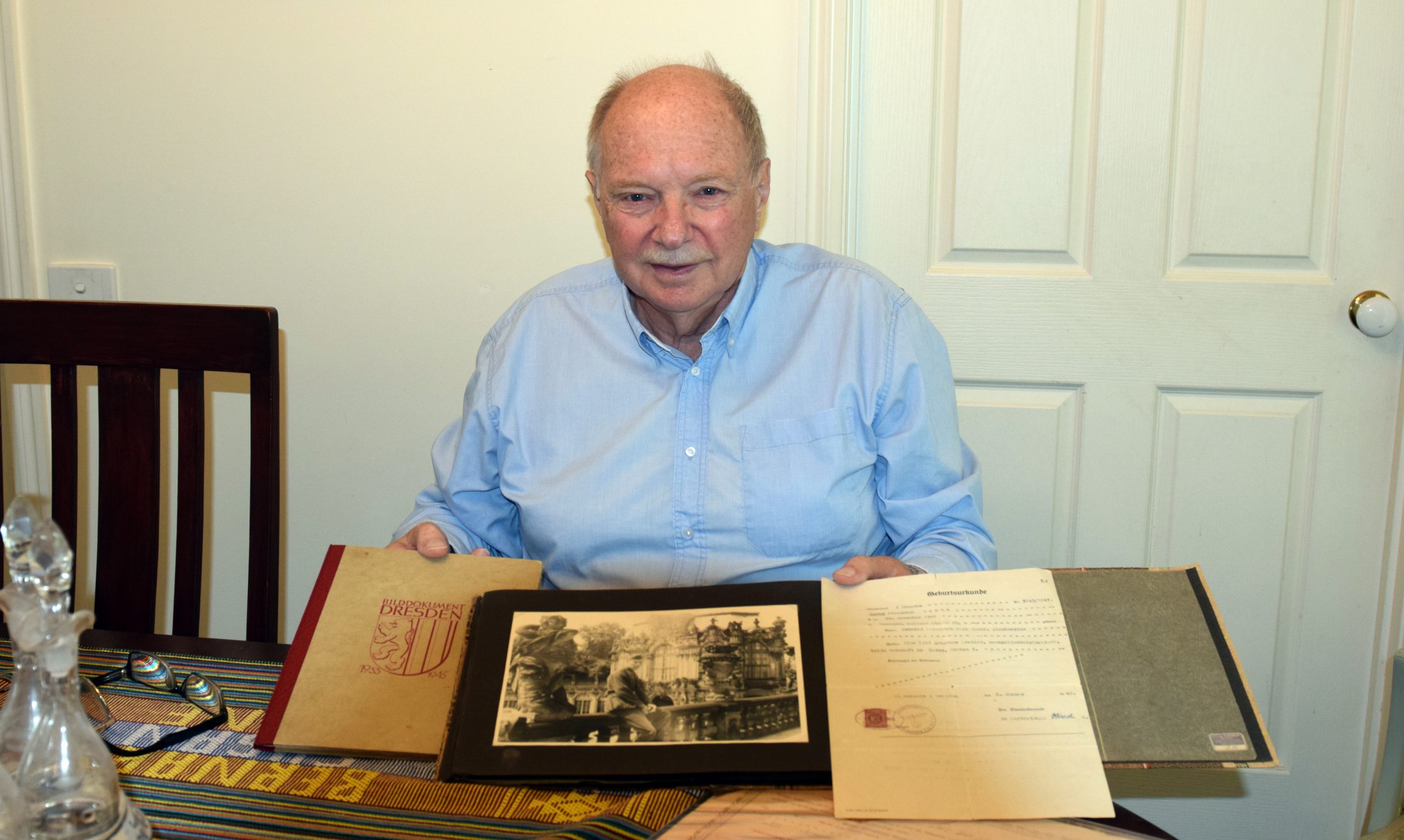 Tessa Randello
THE 75th anniversary of the bombing of Dresden brought back memories for Traralgon East resident Bernard Friedrich Henne.

Mr Henne was just three years of age when he hid in an air raid shelter with his family as the city was decimated from February 13-15, 1945.

The bombing of Dresden was controversial at the time because the city was not important to German wartime production and had never been targeted before.

The historic city was destroyed and it is estimated that between 22,700 and 25,000 civilians were killed in the strike.
Mr Henne was born in Dresden and arrived in Morwell on January 3, 1953 on the original Fairsea with his mother and sister to meet up with his father who was working on construction for the Morwell Power Station and briquette factory.

Mr Henne said his memories of the bombing have come back to him at various stages of his life.
"My mother only spoke twice of Dresden," he told The Express.

"The first time she told me what happened when we got out of the air raid shelter, which we were in for two days, I was three years old and she said 'Don't look and bury your face in my fur collar.'
"I did sneak a look and I could see the huge firestorm coming out of buildings.
"For a long time afterwards I could not see film footage of fire coming out of shop windows and things like that because it used to send a shiver up my spine.
"The other memory was deeply hidden in my memory and that came to the forefront three and a half years ago in Canberra, when an old school friend of mine showed me the refurbishment of the War Museum.
"They put a light and sound show on and you hear the Merlin (plane engines) starting up and it taxied out to the end of the runway and then you could hear the sound of the Lancaster Bomber in the distance.
"I suddenly started to shake and the hair on the back of my neck stood up and it brought back the fear of aircraft bombings there."
Mr Henne said his mother, Ilse, was a meticulous record keeper and he has continued to keep family records and photos in near-perfect condition, including his parents' photo albums and birth certificates.
Mr Henne even has his father Friedrich's discharge papers from the end of World War II after being an American prisoner of war. Mr Henne has spent his life in Latrobe Valley, he worked for the State Electricity Commission.

"While working for the SEC I met an independent contractor who was there to check over the machinery and we started chatting and he was also from Germany," he said.
"I told him that I was born in Dresden and he said 'I thought so, you still have your mother's accent'.
"It turned out this man used to live 200 metres from my house and was there for the bombing as well.
"I met a few more people, it was amazing to meet three other people in Germany who had survived the bombing of Dresden."
Mr Henne said one of the people he met who has gone through the same experience was his late wife Susan.
"I met my future wife here in Morwell in November of 1967, she was living with her family in Coventry, in mid-1941, (when) a bombing destroyed the area," he said.
"She and her family survived the bombing of Coventry and here we met in Australia and got married, we both went through hell."