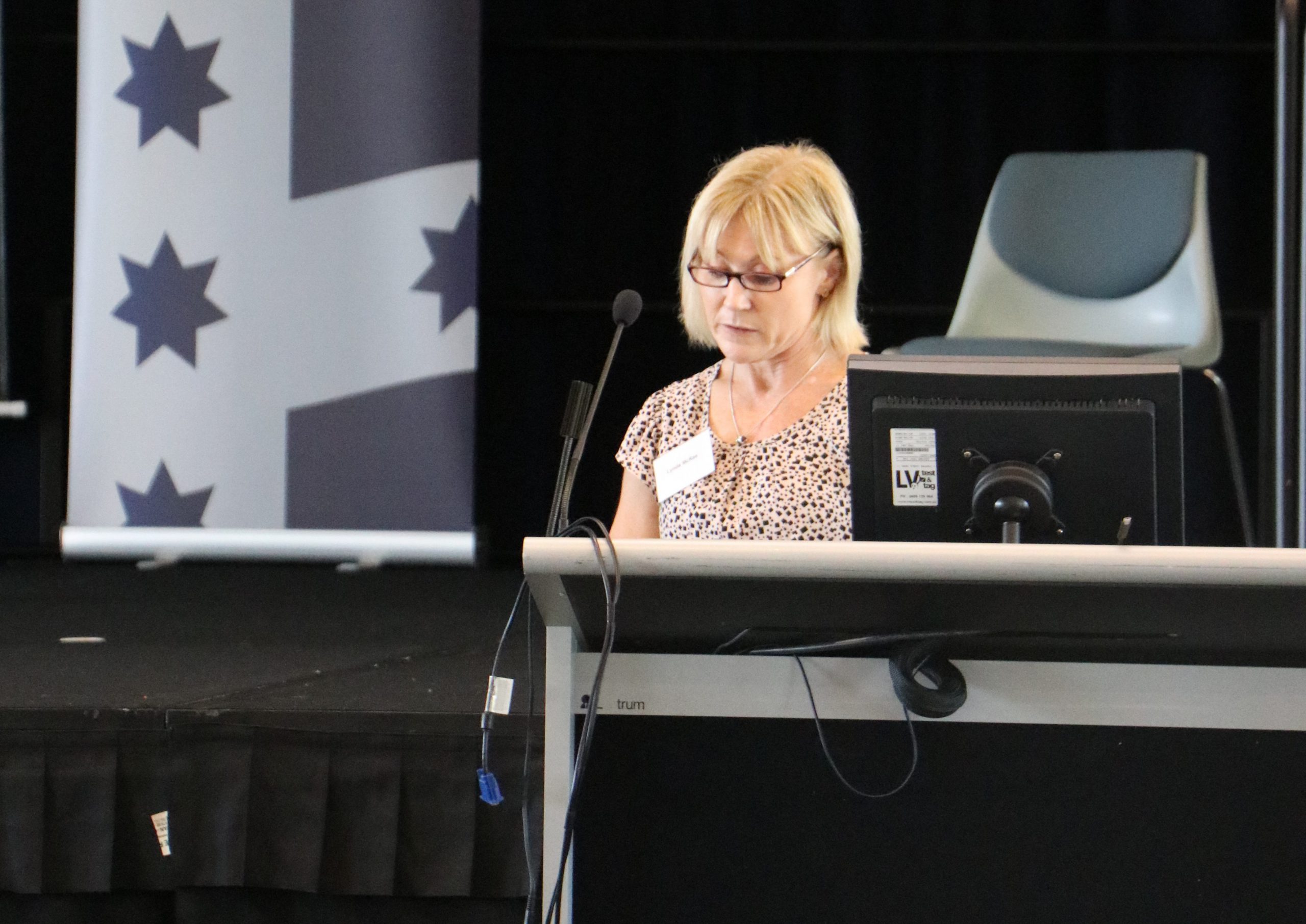 Kate Withers
New research to improve the lives of vulnerable local children was showcased at Federation University last week.

The child and family services symposium, Communities of Knowledge and Practice – New Ways Forward, featured research by the institute's PhD students.
The research highlights policy and practice gaps impacting the region's vulnerable young people, their families and the workforce involved in their care, initiated by the Inner Gippsland Children and Youth Area Partnership.

The partnership brings together community, health services, police, government and Federation University researchers with the aim of improving outcomes for the region's vulnerable children.
This collaboration allows locally relevant research to be fed back to organisations with workers on the front line of child and family services.
Lynda McRae's research, which is the culmination of three years' work, focuses on the notion: You can't hear a child you don't see.
The PhD looks at how the child welfare workforce can better engage kids in out-of-home care.
"We do have a legislative obligation to include kids in out-of home care in decision-making processes," Ms McRae said.
"With front line workers we're looking at what's happening and why, and if not, what's preventing it from happening?
"Unfortunately, overwhelmingly it's not happening, which young people have been telling us for a while."
However, "a massive shortage of social workers" across Gippsland was compounded by "the sheer number of children in out-of-home care", according to Ms McRae.
"Our workforce, which is depleted and deprofessionalised, is under an enormous amount of strain," she said.
"Coupled with that, we've seen a very rapid increase in the number of kids the system is trying to support.
"Workers tell me they've also been loaded up with unprecedented levels of administrative work and compliance.
"Those things together with recruiting and keeping staff … workers say they have never had less time to spend on face-to-face practice with young people."
Ms McRae added that "big systemic constraints" were restricting the efforts of workers on the front line – something she addresses in detail in recommendations handed down to industry.
"The second phase focused on what would make this better, and that's what we've work-shopped and reported to industry about," she said.
The findings of Ms McRae's research will be handed down to key policy-makers, including the Department of Health and Human Services.
"The next step is to advocate at that policy level to drive real change in the system. This is a really difficult space to create change in, so i have some cautious opt that some findings may be adopted by some people," she told The Express.
"If that creates some change then that would be wonderful. I'll do my best to use the research to advocate for those kind of outcomes.
"There is collective good will among stakeholders to make change; everyone is in it together."