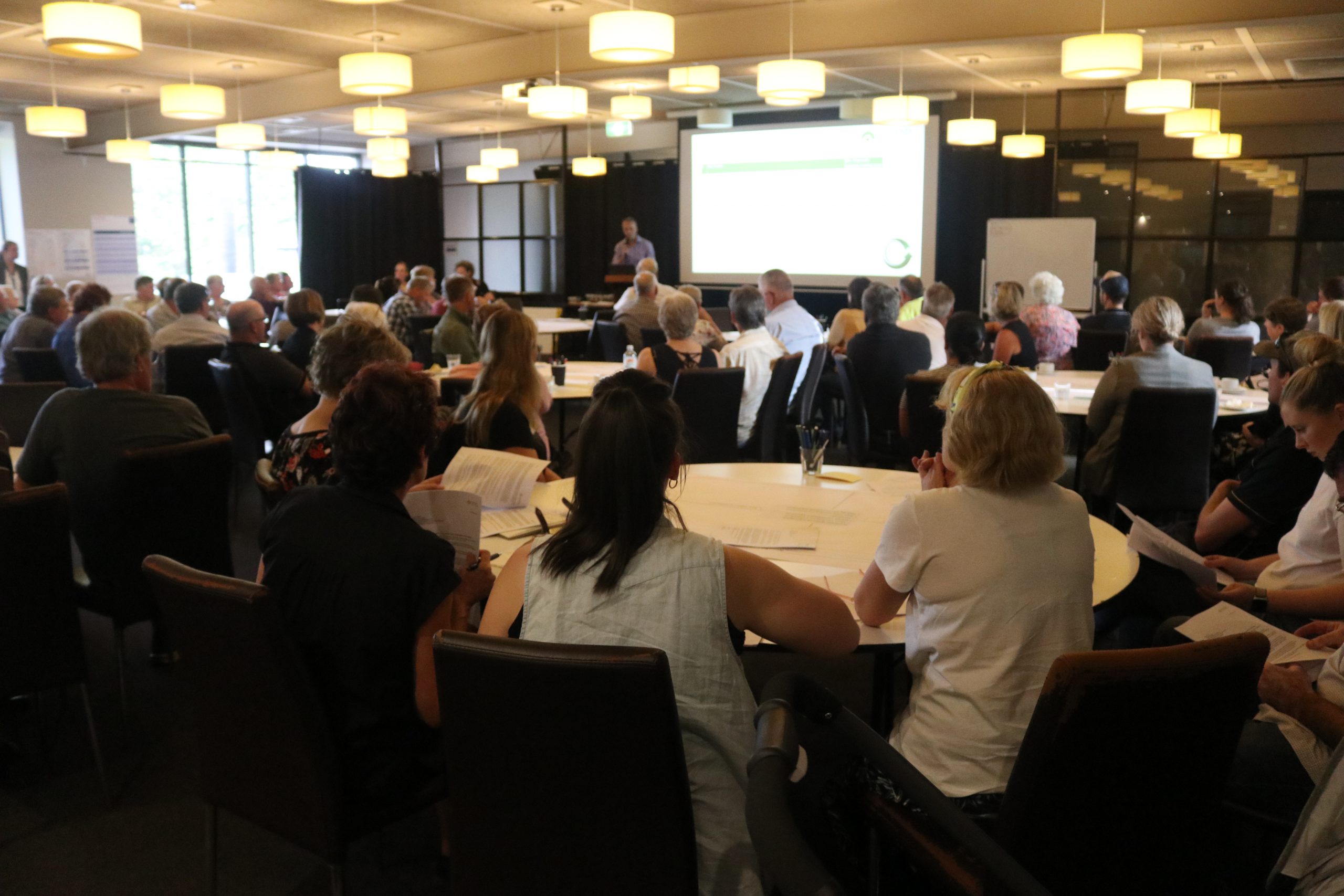 Michelle Slater
Around 100 people turned up to discuss a proposed battery recycling plant in Hazelwood North at a community round-table session run by the Environment Protection Authority in Churchill on Tuesday night.

Project developer Chunxing submitted a planning permit application to Latrobe City Council at the end of January to build a used lead acid battery recycling plant on Fourth Road.

The EPA received 136 submissions which included two petitions that attracted 3500 signatures, as well as a dozen submissions more than 100 pages in length.
The community session was held as part of the EPA works approval process, however the agency could not guarantee a fixed deadline on when it would hand down its decision.
EPA officers facilitated table discussions with groups who were asked to sit at tables demonstrating their levels of concerns and understanding of the project.
Discussion topics surrounded potential impacts on human health, the environment, suitability of the location and technology, before a presentation from Chunxing and questions from the floor.
One person in attendance at the Churchill Hotel asked if the government was prepared to send anyone to China to look at another battery recycling plant being operated by Chunxing.
An EPA representative stated the agency was "not prepared to send anyone to China because of the coronavirus".
Independent EPA facilitator Belinda Lowing gauged the level of community concern in the room when an overwhelming majority raised their hand when asked if they were "not very supportive" of the project.
"This will unpack the degree of how people feel the way they do, in the submissions I found there was a high degree of concern," Ms Lowing told the room.
"But equally there were a number of people who made submissions in support and there was also there will be people who are in-between."
Hazelwood North Action Group members Andy Tegart said his group had been pushing for an Environmental Effects Statement as part of the approvals assessment.
"This is a normal tool for heavy industry and a part of good planning and rigour and good for all stakeholders to build confidence around the issues," Mr Tegart said.
"I felt there were still more questions that and issues people wanted answered, the vast majority were not confident in the project."
However, one Hazelwood North resident George Buhagiah stated his support citing local employment opportunities, economic benefits and robust EPA oversite.
Mr Buhagiah said he was asked by Chunxing to come along to the session but he had not formally provided the EPA with a submission.
"The EPA would not allow anything shonky, they would not allow anything that would be against human health. I've done my homework and I'm a 100 per cent behind it." Mr Buhagiah said.
"I think there are a lot of people too sacred to speak up in support, if there was a secret ballot I think a lot of people would vote for it."
Chunxing environmental consultant Jeff Latimer said he had read through the submissions and had summarised the key issues.
"It's in the hands of the EPA now, we will provide more information if they want it, but we expect this process to pan-out for another three solid months to mid-year before the EPA makes a decision," he said.
EPA Gippsland region manager Jess Bandiera said the agency would provide an independent report which would be available at engage.vic.gov.au.
"Last night's conference showed the high level of interest from the local community about the proposed lead battery acid recycling facility," she said.