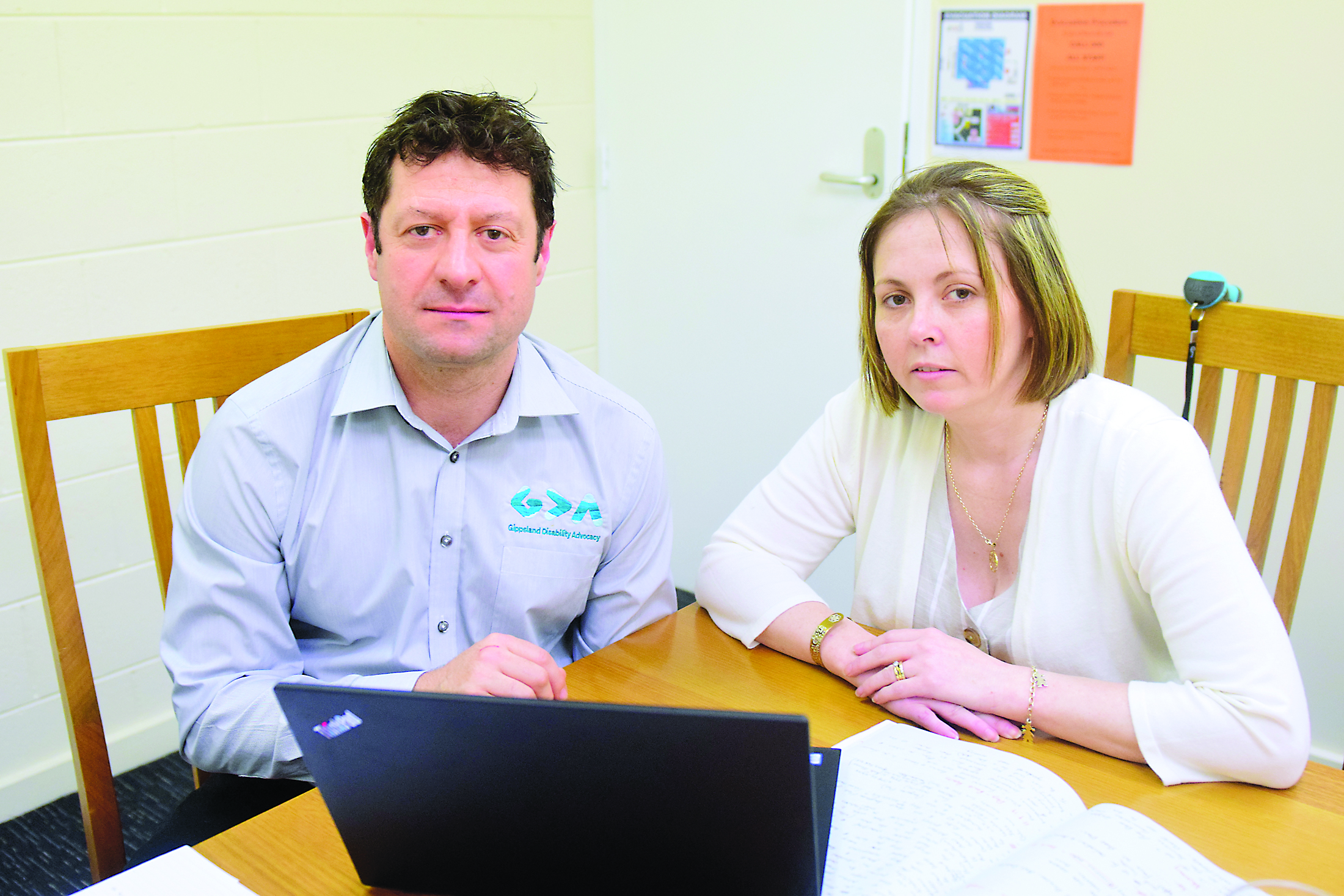 Cher Jimenez
Before you grab an item of something you know you have enough stock of, you might want to think twice.

People living with disability in Latrobe Valley have been struggling to find food and other essential items since shoppers started panic buying as a result of the coronavirus pandemic.
Morwell mum Fiona Doller at times has gone to three different shops to buy food and milk because stores have set a limit on some items.

Ms Doller lives with a degenerative neurological condition and walks with a cane.
Two of her three children have complex medical issues including one that requires a continued supply of fresh milk for his nutrition.
"I have a son who's 18 (years old) but is severely underweight," she said.
Ms Doller said her son is taking a type of food supplement that is mixed with fresh milk and has it twice a day to help with his nutritional requirements.
"I normally buy six litres of milk that lasts us for four days and I would have a spare of two litres of UHT milk because they last longer," she said.
However the limits set on milk products mean she can only buy one of each item. This means that Ms Doller has two options – make another trip to the same shop or move to the next store.
"I had been to three different shops just to get what we needed because I'm pushing myself. And I still haven't got toilet paper," she said.
"It's taking a toll on us."
Ms Doller said supermarkets' decision to open shop early in the morning was a good idea, however it may not be the perfect solution for many people with disabilities.
"For most people with disability it's almost impossible to get up that time in the morning. These people can't go out on their own and it's too early to get a support worker in your home to accompany you to the shop," she told The Express.
Gippsland Disability Advocacy Incorporated chief executive Adrian Terranova said the epidemic of panic buying was causing a huge stress to people with disabilities.
"As a disability advocacy service we are well aware that for many people with a disability attending the local supermarket takes considerable planning and preparation, seldom at the drop of a hat, and quite often involves carers," he said.
"To be left with no items on our supermarket shelves due to others stockpiling causes considerable angst, worry and serious fear to many people in our region with disabilities."
Voices of the Valley vice-president Ron Ipsen, who also lives with a disability, said online shopping would be the best course of action for vulnerable people in the community.
Mr Ipsen said it may not be wise to put people who are vulnerable to coronavirus such as the elderly all in one place.
"It's not only the coronavirus that they can spread but it's the flu season by looking at one solution you're creating another problem," he said.