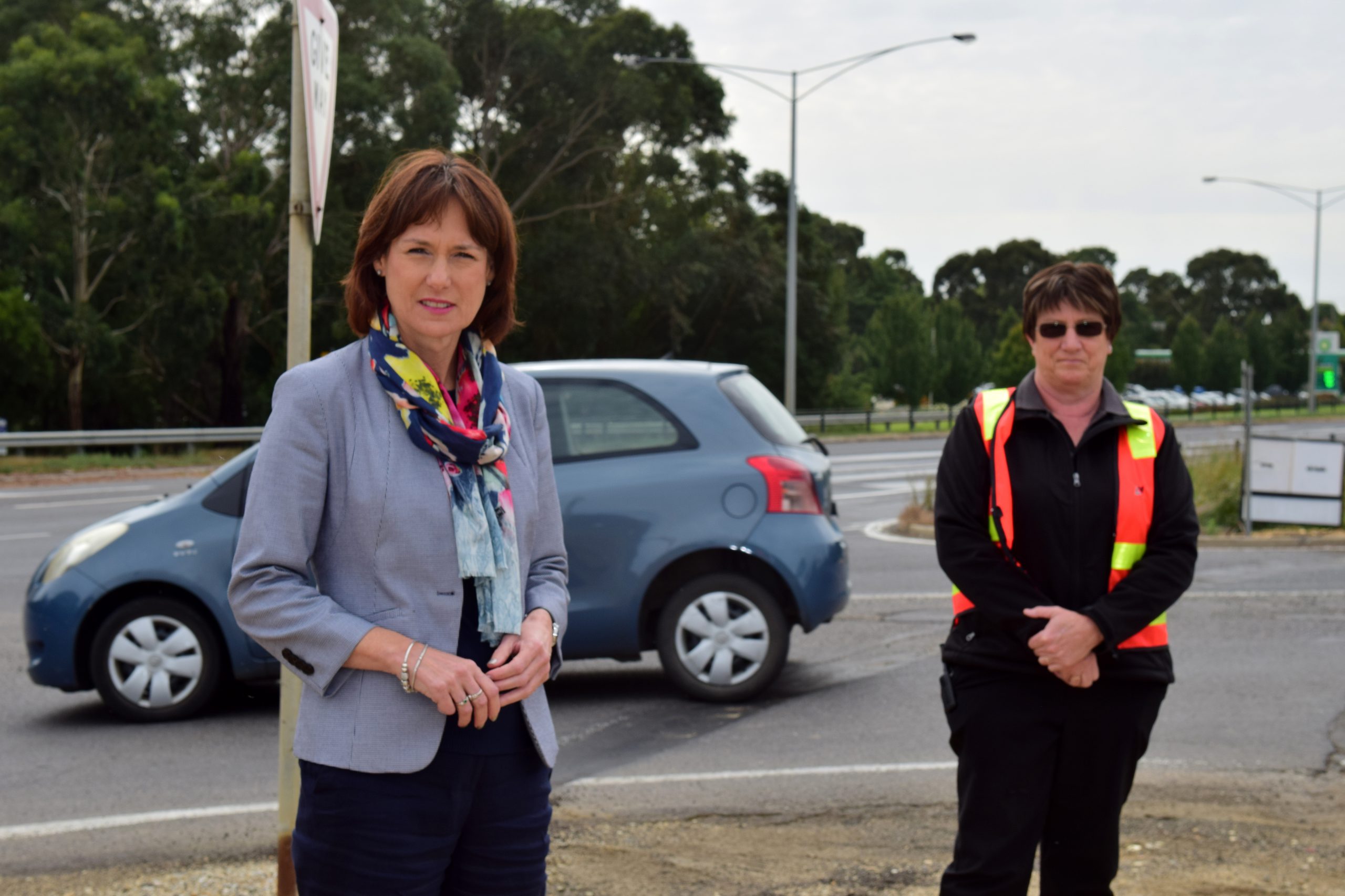 Michelle Slater
NATIONALS Member for Eastern Victoria Melina Bath wants to launch a community petition to prompt the state government to upgrade a "dangerous" Traralgon intersection.

Ms Bath said community members had approached her with renewed concerns over the Princes Highway and Bank Street intersection.
She told The Express the intersection was regarded as "one of Traralgon's most unsafe and busy intersections, servicing in excess of 20,000 vehicles daily".

"This is a community safety issue, we don't want to see a fatality on this corner," Ms Bath said.
"You only have to stand there for a short time to see how busy it is and the incapacity of the road when turning. It's long overdue."
State government figures reveal there were 13 recorded crashes resulting in 37 people sustaining injuries at that intersection in the past 10 years.
Latrobe Valley Bus Lines drivers have witnessed near misses between other vehicles.
LVBL general manager Anna Tyben said the company had never permitted its drivers to turn right towards Traralgon from Bank Street.
"The safety of our passengers and staff is our priority at all times," Ms Tyben said.
"For this reason, our drivers are not permitted to turn right from Bank Street with alternative routes always mapped and scheduled."
Ms Bath's concerns follow a 2015 change.org petition, which at the time, attracted 600 signatures.
She called on the state government to honour a 2017-18 budget commitment to provide $2.9 million in upgrades by 2019.
Ms Bath described the budget promise as "being a smoke and mirrors media announcement", and said "residents were frustrated, fed up" with "inaction" on the project.
Planned improvements include traffic lights, pedestrian crossings, an acceleration lane for traffic entering the highway, a right-hand turning lane on Bank Street, a longer right-turn lane from the highway on to Bank Street and a footpath linking Bank Street to the Traralgon Golf Club.
Regional Roads Victoria has been carrying out pre-construction work, but railway signalling would need to be upgraded to safely accommodate the new traffic lights.

A state government spokesman said they were "working hard" to deliver the upgrades and would provide updated timelines in the next few months.
"We've already made progress on this complex project including planning and pre-construction work," he said.
"After discussions with V/Line, some changes to the scope of the project are required and we are working to develop detailed designs for the integration of the level rail crossing signals with the traffic lights."