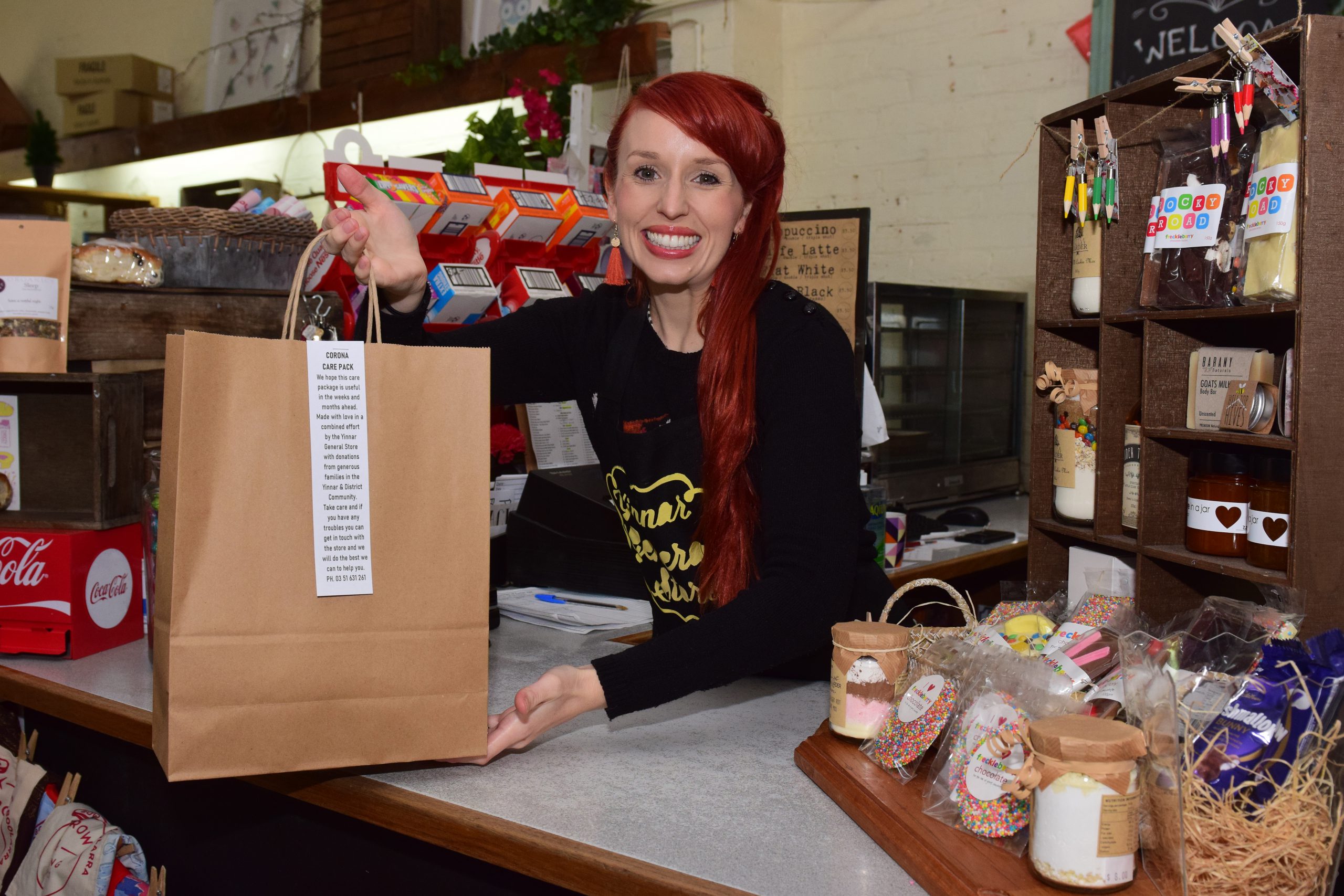 Michelle Slater
The Yinnar General Store is encouraging the community to "spread kindness and not the virus" with a range of initiatives to look out for the most vulnerable in trying times.

Yinnar General Store owner Merrin Dennis has ramped up a community swap and share pantry which now includes hard to get sanitary items such as toilet paper and tissues.
The shop is also donating care bags to those who can't get out of the house and rolling out health protocols, such as installing a touch-free push door.
Ms Dennis said more than eight people had dropped off toilet paper donations during the past week after supermarket shortages began.
"The swap box began as an unofficial thing for people to swap their extra veggies, now they are adding extra grocery items because of the shortages," Ms Dennis said.
"We've been humbled at the amount of donations. It's a trust system, this community is very trustworthy, we've had no problems with greediness as it's such a lovely country town."
Ms Dennis was also making up care bags including hygiene products and non-perishable goods out of the shop's own supplies and donated goods for home delivery.
"We have a lot of elderly people in the community and I'm wary about them leaving the house. We want to keep people safe, we want to look after them so we encourage them to give us a call," Ms Dennis said.
"People have been really supportive and just this morning four people dropped off donations for the care packages."
Ms Dennis said the general store was regarded as an essential service and remaining open, but was ensuring public safety through minimising cash handling and distancing from customers.
"Some customers are immunity suppressed, we've had a fair few customers wearing gloves," she said.
"And we've had more trouble getting supplies we usually stock, such as flour, sugar, toilet paper and tissues."
Ms Dennis said many of the other town businesses have had to modify their services such as offering takeaways or reducing operating hours.