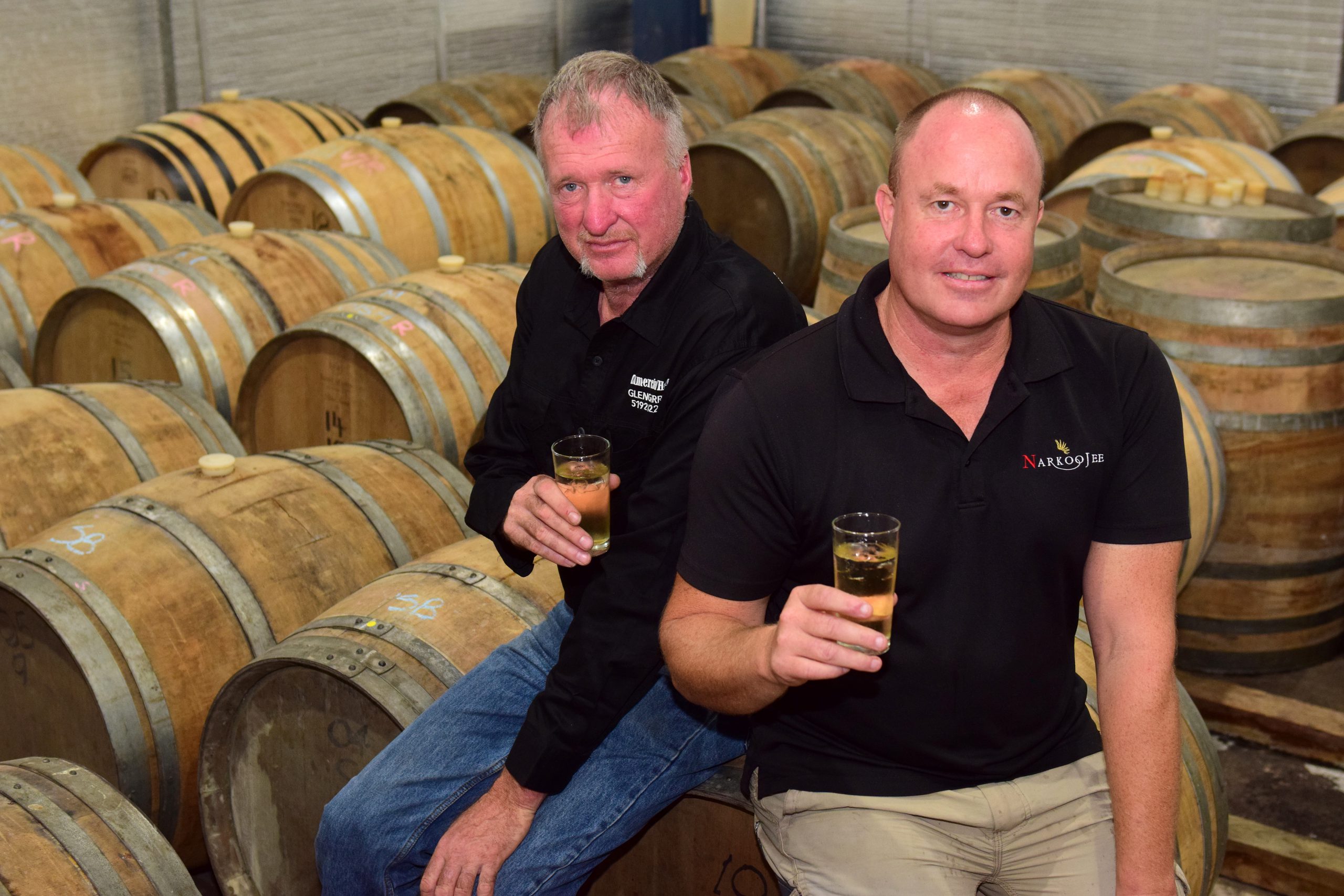 Michelle Slater
A Glengarry winemaker has transferred his skills to create an innovative cider which is becoming a hit with Gippsland drinkers.

Narkoojee winemaker Axel Friend has teamed up with Glengarry publican David Barnes to create a not-too-sweet cider with more savoury and complex flavours than the usual offerings.
Mr Friend sources West Gippsland cider apples and uses a unique wild fermenting method with indigenous yeasts rather than commercially-added yeasts.
The maturing process then takes place inside French oak barrels, instead of stainless steel tanks.
Mr Friend said the indigenous yeast meant the cider picked up the characteristics unique to the site it was sourced, and the barrels gave the drink an oak flavour.
Both Mr Friend and Mr Barnes believed they were the only people to be using this method in Victoria.
"It took a couple of batches to get it right. I wanted to make a cider that I would drink. We were surprised to see wider range of people enjoy it," Mr Friend said.
"We wanted a more dry savoury cider than what was being offered on tap. It's been very popular, all sorts of people are drinking it who were not previously cider drinkers."
Mr Barnes said the uptake of Glengarry Inn Cider was "snowballing" being distributed in about 10 pubs in Gippsland with more looking to jump on board.
"I'm a beer drinker and I love this cider. I haven't heard one bad thing. This is about putting Glengarry on the map, to get more people in town," Mr Barnes said.