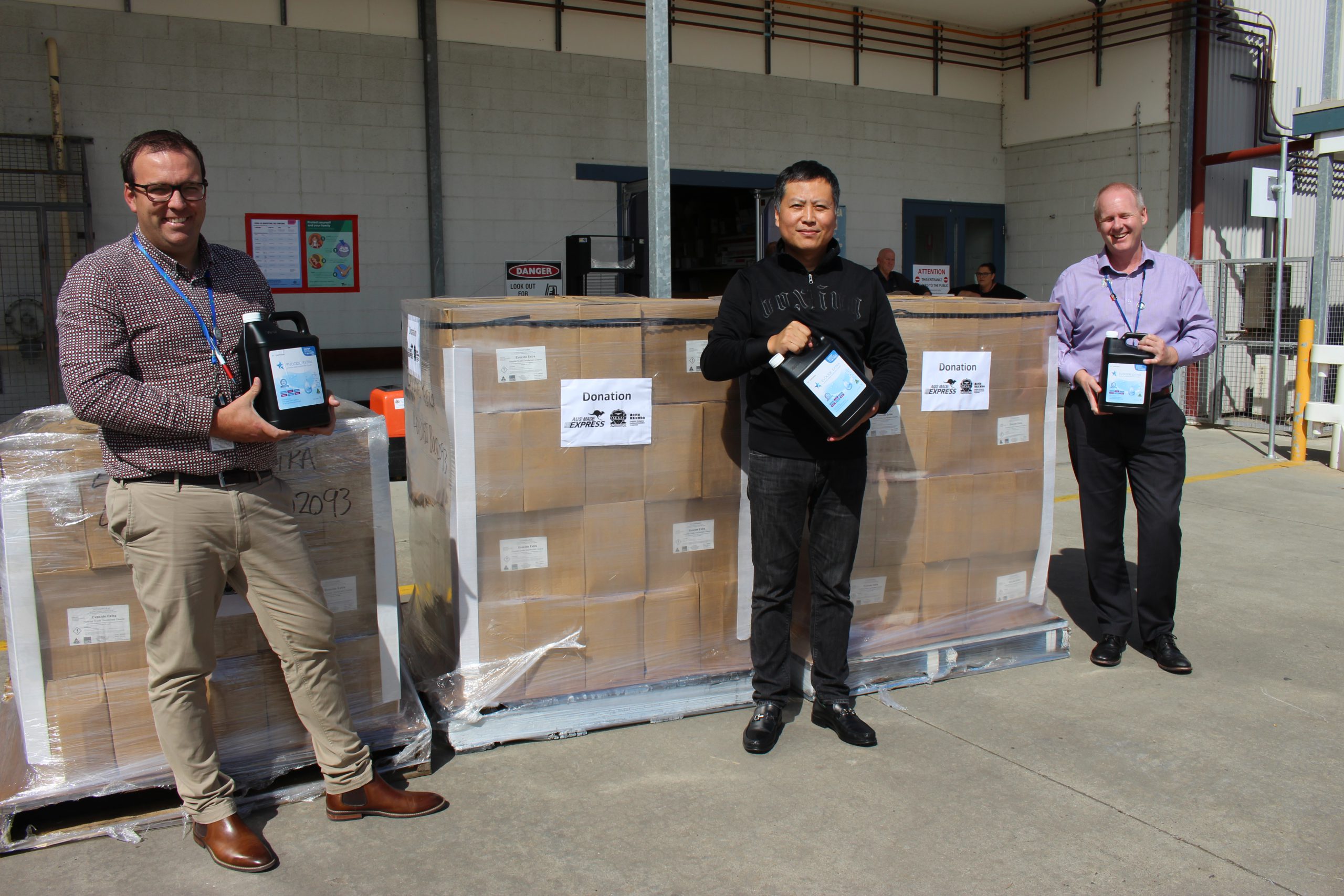 Michelle Slater
Members of Melbourne's Chinese-Australian community are ramping up efforts to help protect rural communities against the coronavirus.

Bentleigh man Huifeng Liu has delivered three pallets of hospital-grade disinfectant to Latrobe Regional Hospital as part of $100,000 worth of donations he made of the in-demand product to Victorian public health services.

Mr Liu is also donating the same amount of disinfectant to New South Wales health services.
The businessman said he wanted to help as many people as possible through his donation to Australian hospitals.
"As a member of the Australian community, we want to meet our civic duty and do something to help Australian medical frontline workers to fight against COVID-19 and overcome this pandemic together," Mr Liu told The Express.

"Let us isolate the virus, not the care of the community. We sincerely hope that everyone is safe and well during this difficult time."
Mr Liu is also president of the Australian Emergency Assistance Association Incorporated which is a community-based volunteer group that provides 24-hour access to people in need.

The organisation has connected 1000 volunteers through online platforms to deliver groceries to isolated people as well as providing interpreter services and emergency support.
LRH executive director of regional services Jon Millar said the "generous donation" would enhance disinfectant supply levels in Gippsland hospitals.
"While we're taking delivery of the disinfectant at LRH, our intention has always been to share it with hospitals across Gippsland," Mr Millar said.
"We have been working as a collective to purchase much of our supplies through the state distribution centre.
"The cleanliness of hospitals has never been more important and we're humbled the Chinese-Australian community has looked beyond the metropolitan area to support regional and rural healthcare."