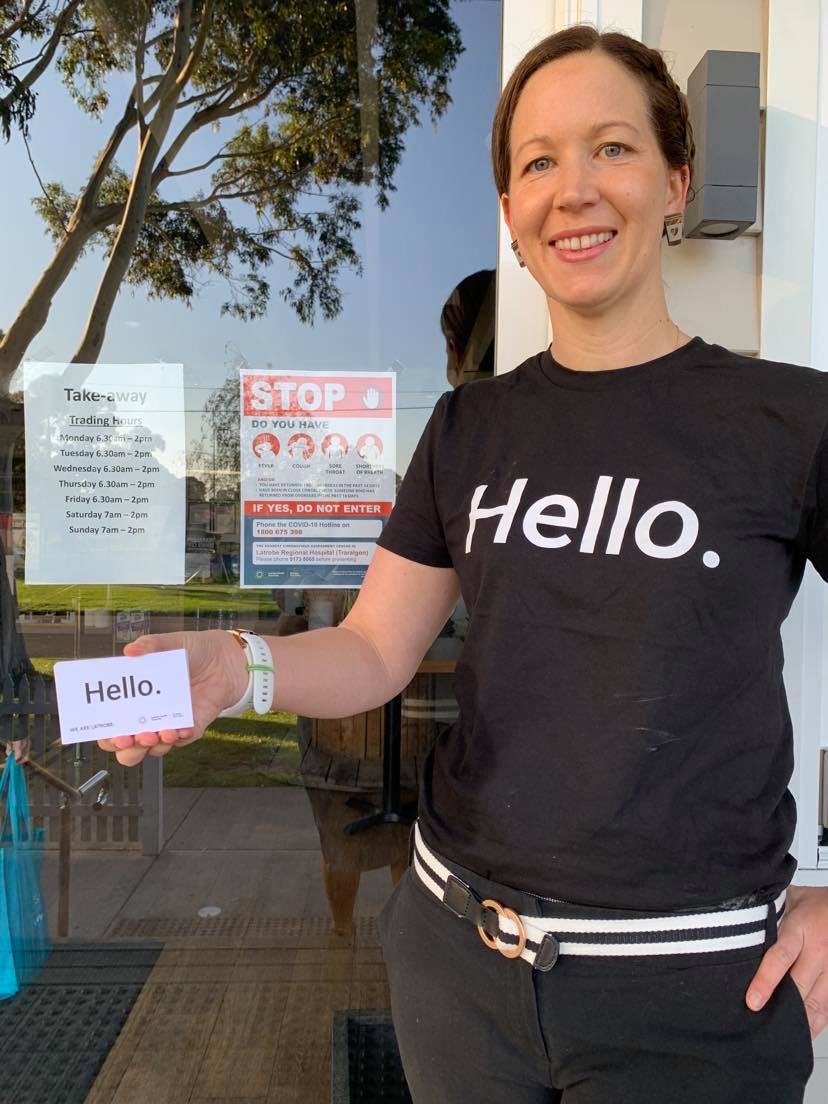 CORONAVIRUS has made a giant impact on all our lives.

One of the negative effects of self-isolation and social distancing is the lack of face-to-face contact with friends, family and colleagues.
A local organisation which has adopted a flexible approach during these unprecedented times is the Latrobe Health Assembly.
Much of its work has been centred on encouraging a kind, caring and connected community.
Three key activities developed are:
Extra Time: A daily eNewsletter featuring information, tips and inspiration for spending extra time at home.

Localised COVID-19 poster: For businesses still operating to post on their entrances that features the coronavirus hotline and details of the nearest COVID-19 testing centre.

Information packs for cafes and restaurants: Providing local hospitality businesses with valuable COVID-19 information to assist them to remain open as long as possible.

The packs contain a shop front poster featuring the COVID-19 hotline and details of the nearest coronavirus testing centre, a hand hygiene awareness poster and Hello Campaign check-in cards to provide to customers.
LHA acting executive officer Tanya Rong said these are initiatives focused on helping the Latrobe Valley community stay socially connected while being physically distanced.

"We've all had to reimagine how we work and how we live during these uncertain times," she told The Express.

"We are essentially a front-facing organisation in terms of community engagement, but these initiatives have allowed us to pivot quickly.
"Not only are we doing that online through the newsletter, but also providing those in the community with up to date health information, whether that be in poster form or contained in our information packs."
Ms Rong added the work of We Are Latrobe, the LHA's social marketing team were growing popularity during the current restrictions.
The team has developed Daily Hello Internet Cafe events, in lieu of their Hello Pop-Up Cafes, providing a friendly and safe space for anyone to have a chat over a virtual cuppa."
They are on from 2pm every afternoon and prove a sense of normalcy in people's lives," she said."
"It is about connecting people and engaging as many people as possible during what is for many people proving a difficult time."
There has also been a number of online collaborations with other Latrobe Health innovation zone initiatives such as Mindful Monday sessions and Thursday Tips and Tricks sessions with the team from Latrobe Streetgames.