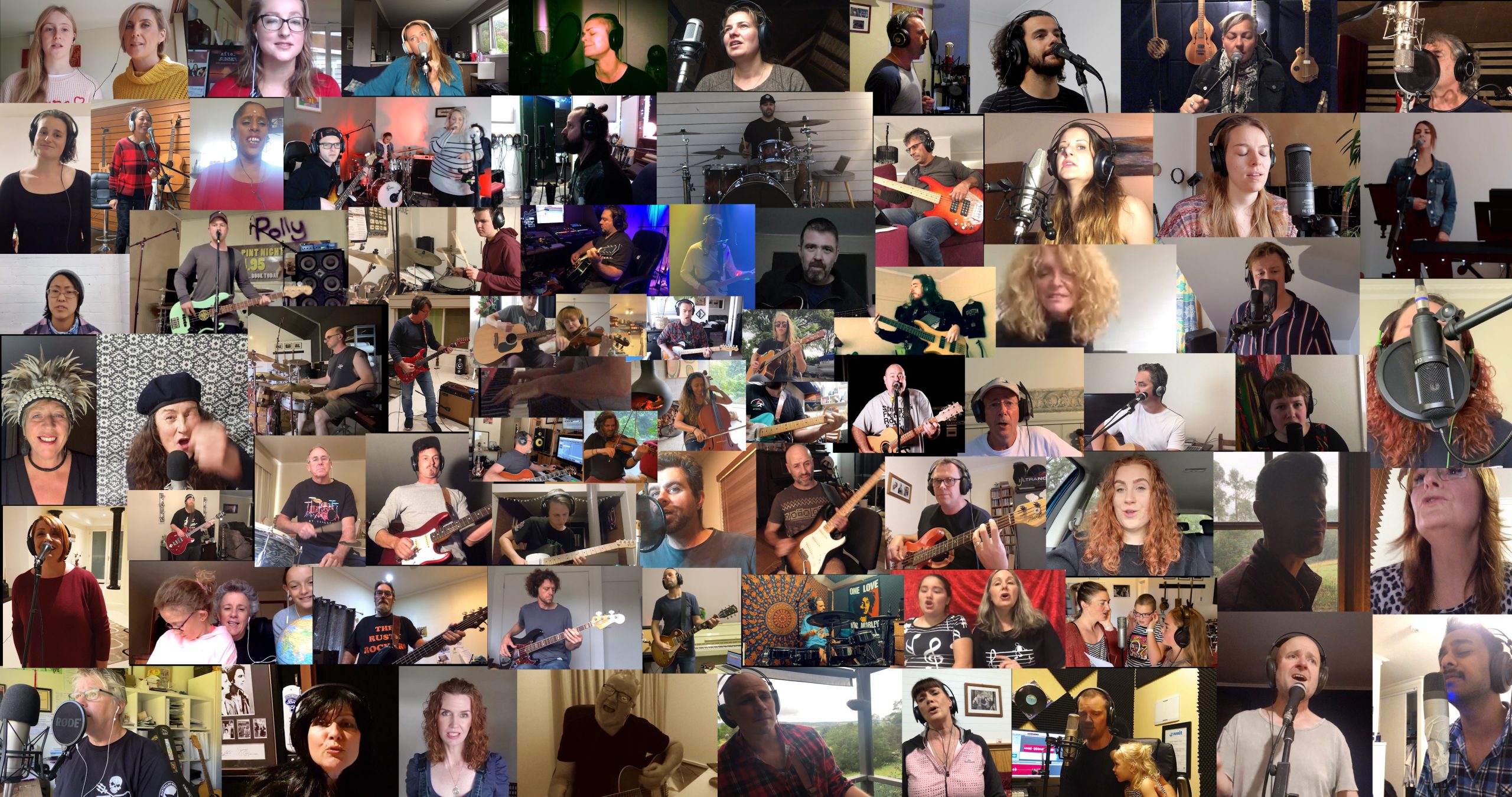 Michelle Slater
More than 150 mainly Gippsland-based musicians are imbibing the spirit of classic Oz rockers INXS by taking part in a mass online rendition of Never Tear Us Apart.

Musicians kept time with a basic pre-recorded track to play along at home for a collective recording that was mixed down and uploaded to YouTube.

The idea was coined by Sale-based muso Brett Glover, who was looking for a way to keep musicians connected during COVID-19 lockdowns.

"There had been a lot of stuff online of people playing on their own, I began sharing this with my friends as a way to play together, then one thing led to another and it began to build," Mr Glover said.
"A few days into the project we saw others doing similar things, such as symphony orchestras or pub choirs."
Mr Glover said the project snowballed with musos joining in from Canada and Germany and even some high profile names jumped on board including Grace Knight from Aussie band Eurogliders.
He said Never Tear Us Apart was a classic Aussie tune song that most people knew, with opportunities for different instruments to be involved.

"It starts with strings, there is a sax solo and there are great harmonies," he said.

"We have had people adding guitar, bass, drum and vocals, and people are putting in parts not in the original track. We even had a kazoo solo and some dance.
"Some are playing basic chords and others are seasoned musicians adding something kooky."
Mr Glover recruited the expertise of South Gippsland sound engineer Andy Steward to mix the track and local visual producer Brett Tippet to get a video clip together.
"I heard the mix this morning and it sounds like we spent a million dollars on it. Putting it together was huge, we've been working on this for three weeks," Mr Glover said.
"I've learnt so much in the past three weeks, the benefits of lockdown is I have enforced time to get to know the technology on hand and sit and spend lots of hours with the software."

Click here to watch: https://www.youtube.com/watch?v=3Y_9d9FIld8