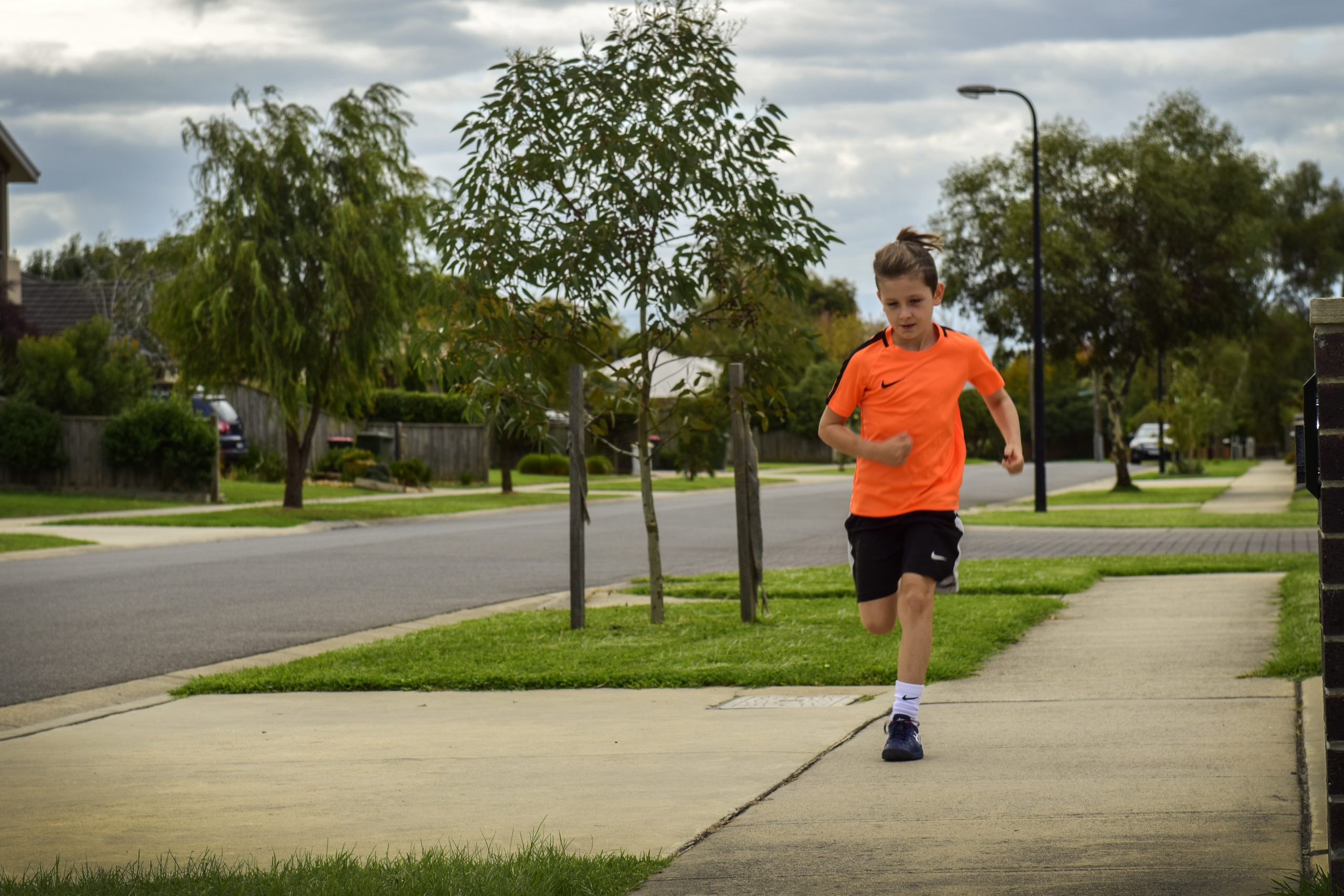 Michelle Slater
A nine-year-old Trafalgar boy has found a way to stay active during COVID-19 lockdowns while raising several thousands of dollars for sick kids.

Noah Keltie is in the midst of clocking up 100 kilometres by running in between five and seven-and-a-half kilometres a day.
His mum Melissa said the "super fit" primary school student was well over the half way mark and had so far raised more than $3,700 for The Royal Children's Hospital.
Ms Keltie said the keen basketball and tennis player was looking for a way to keep active when his sports were put on ice due to coronavirus restrictions.
"He was starting to get a bit anxious so he began running to keep himself active, he is an active and super fit kid and was missing that high intensity outlet," Ms Keltie said.

"One of my friends suggested he could put his running to a good use and he thought this was a good idea, so set himself a 100 kilometre target."
Ms Keltie said she was impressed at Noah's self-motivation and discipline and he has stuck at it with no prompting from his parents.
She said he gives himself two rest days a week and has the use of a treadmill just in case he can't get outside for a run.
Ms Keltie said Noah's dad Jim has also been upping his own physical fitness by going out with his son, and his principal even wants to join him for a leg around the school oval.
"Noah is too little to do it on his own, so him and his dad do it together, but dad can't keep up with him, Noah will keep going," Ms Keltie said.
"Dad is getting fitter, he was impressed he ran more than seven kilometres with Noah, and the dog also gets a nice workout every day."