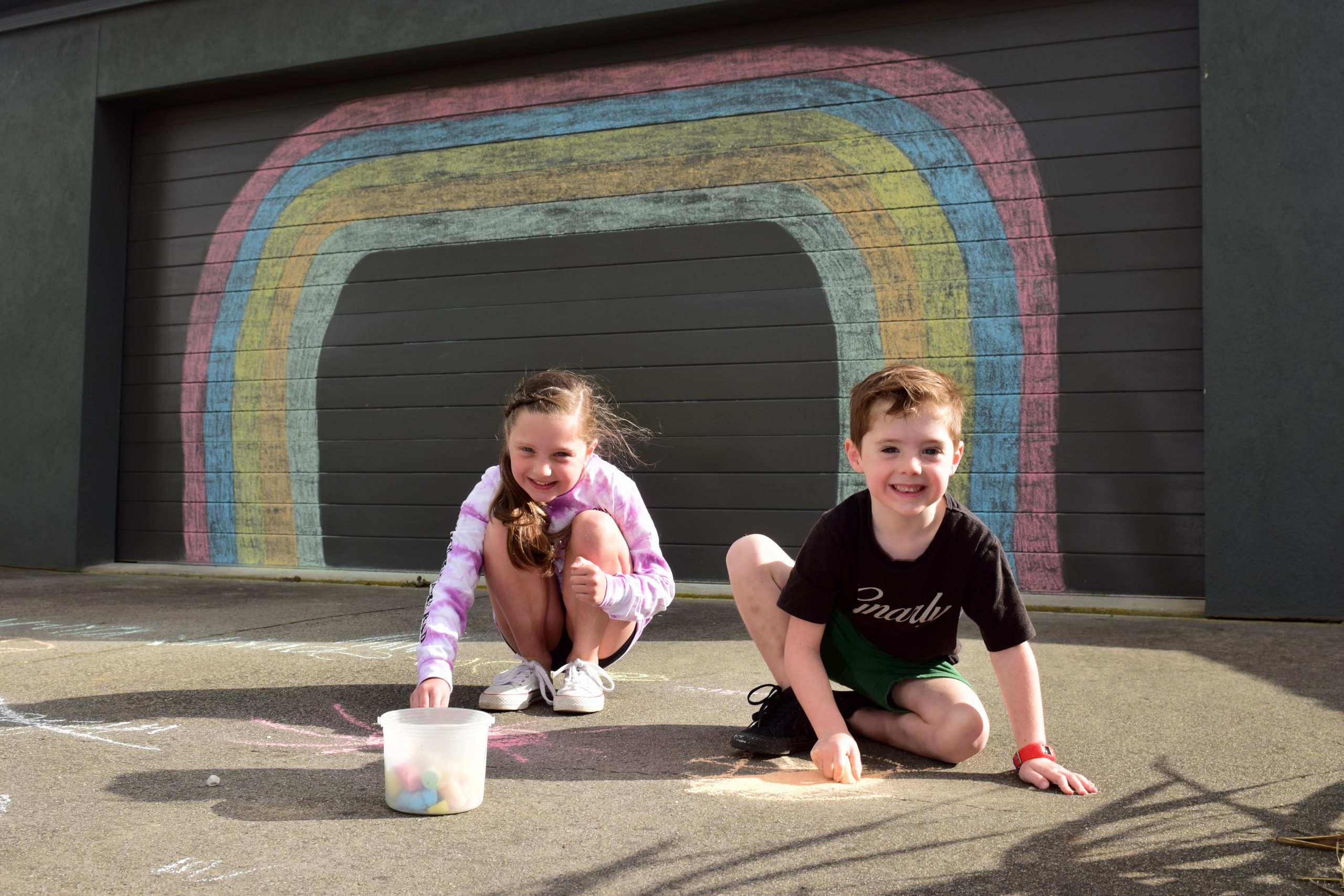 Hayley Mills
Children across the Latrobe Valley have expressed their artistic talents during this time of isolation.

Inspired by the Facebook group Rainbow Trail Australia, Traralgon siblings Willow, 7 and Sonny Kirby, 5 have drawn a large rainbow on their roller door.
Rainbow Trail Australia was created in March and in a little more than a month the group has gained more than 140,000 members.
Mum Angela said Willow and Sonny enjoyed the opportunity to showcase their work on the page.
"We've had a bit of a good time actually, they've drawn the rainbow on the garage door and on the house. They've had the drive way covered as well," Ms Kirby said.
"It has given them something fun to do.
"Even though they're having to stay at home, they haven't really noticed that there has been a problem because they have had such a good time doing these drawings."
Ms Kirby said she wasn't surprised the Rainbow Trail initiative had gained traction with youngsters throughout Australia.
"It gives them a bit of a sense of community as well. When we go out riding they see other houses with similar drawings or the teddies in the windows. People have driven past our house and stopped and had a look. They love it, it's really nice," she said.
"Other friends had done the Rainbow Trail so we thought we would do it as well.
"It has been great for the kids and even though they can't see their friends, they're all still doing the same thing and they still feel like they're connected with them."