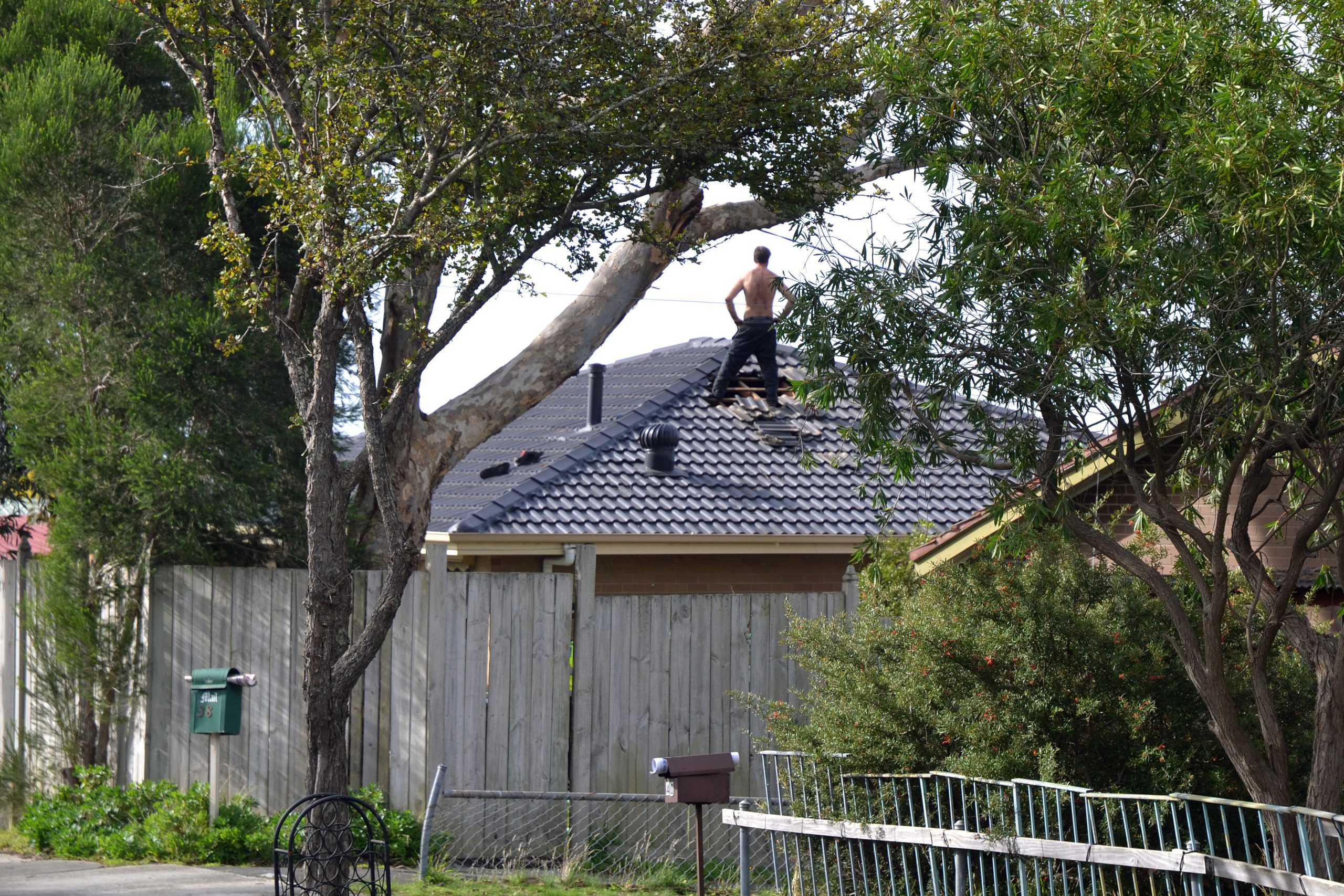 A 41-year-old Churchill man faced court after police spent six hours talking him down off a roof of a house opposite a primary school in Williams Avenue, Churchill on Thursday.

Police arrested the man and interviewed him in relation to five incidents of alleged burglaries and trespass in Churchill between April 18-23.
The man was held in remand and appeared at Latrobe Magistrates Court on Friday.
Latrobe CIU Detective Acting Sergeant Daniel Quine said police had blocked off Williams Avenue after the man went into a vacant house and hid in the roof cavity when police forced entry.
"He got into the roof and was there for six hours, police talked him down and he was arrested, but he was aggravated when we got there," Act Sgt Quine said.
"We resolved it peacefully in the end and he came down after hours of negotiation."
Act Sgt Quine said 12 police officers had attended the incident including uniformed members from Morwell, Moe and Churchill and Latrobe CIU.
He said the incident had posed no risk to the community, but members of the public were warned they would be breaching COVID-19 restrictions if they came to look.
"The road was blocked at either end to stop people coming past and aggravate him further," he said.