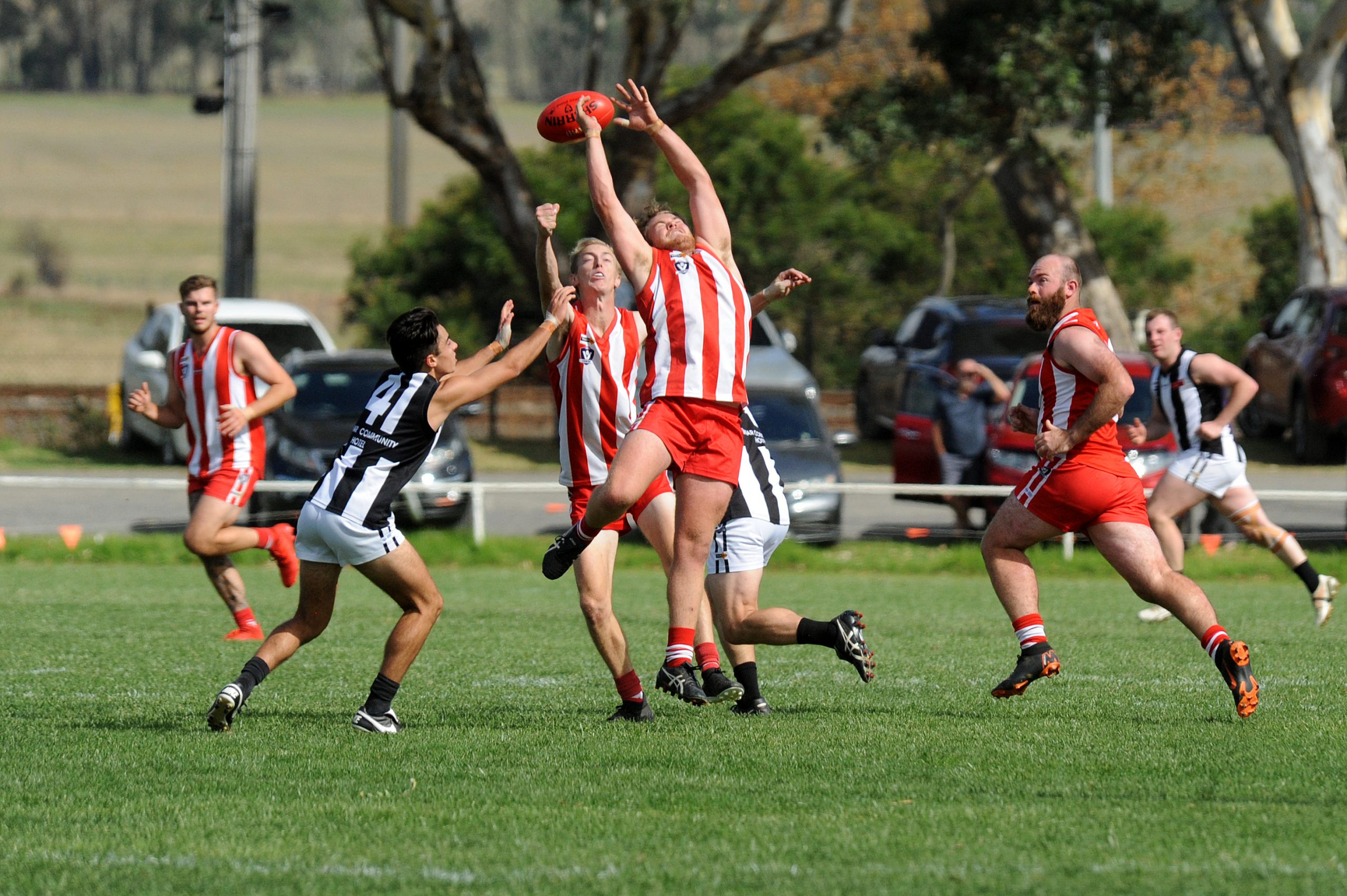 Kate Withers
Local football leagues will not return to training, despite Premier Daniel Andrews easing restrictions surrounding recreational activities earlier this week.

Professional clubs have been granted exemptions and will be allowed to train in groups of 10 outdoors, but AFL Victoria has told community leagues "no sanctioned training should take place until further notice".
"We will seek clarity from the state government around what today's announcement means for community football," AFL Victoria said in a statement earlier this week.
"AFL Victoria will provide return to play protocol for community leagues and clubs once it is approved by the state government."
The current State of Emergency expires at the end of May, and the state government will likely ease restrictions further in June, including expanding the 10-person limit for outdoor activity.
But if local sporting clubs are permitted to train at full capacity again, the biggest question remaining for community leagues is whether a 2020 season is viable at all.
Mid Gippsland Football League publicity officer Rob Popplestone said discussions with the competition's nine clubs about what a revised season would look like had produce "diverse feedback".
But, even with the restart of organised matches, the key to resurrecting some semblance of a proper season was crowds, he said.
"Whenever the starting date is, you've got to extend it by two to four weeks to allow for training," Popplestone told The Express.
"Is a shortened season nine weeks and playing each other once? Or four weeks and playing two games each weekend?
"But really, it's not so much the length of time we've got to play, it's whether crowds are able to be a part of that.
"Crowds are an essential part of the season being able to start up again."
Community leagues rely weekly on gate takings to subsidise player and umpire payments, lighting costs and grounds keeping and maintenance fees.
"What's absolutely crucial in all of this is that without crowds you've got no money to maintain the game," Popplestone said.
"If you get 1000 people through the gate at $10 each, that's $10,000 for the day, and that's a fair bit of coin.
"Everyone's worrying about training, but even with that, that's our biggest hurdle – whether or not we'll be able to play in front of crowds."