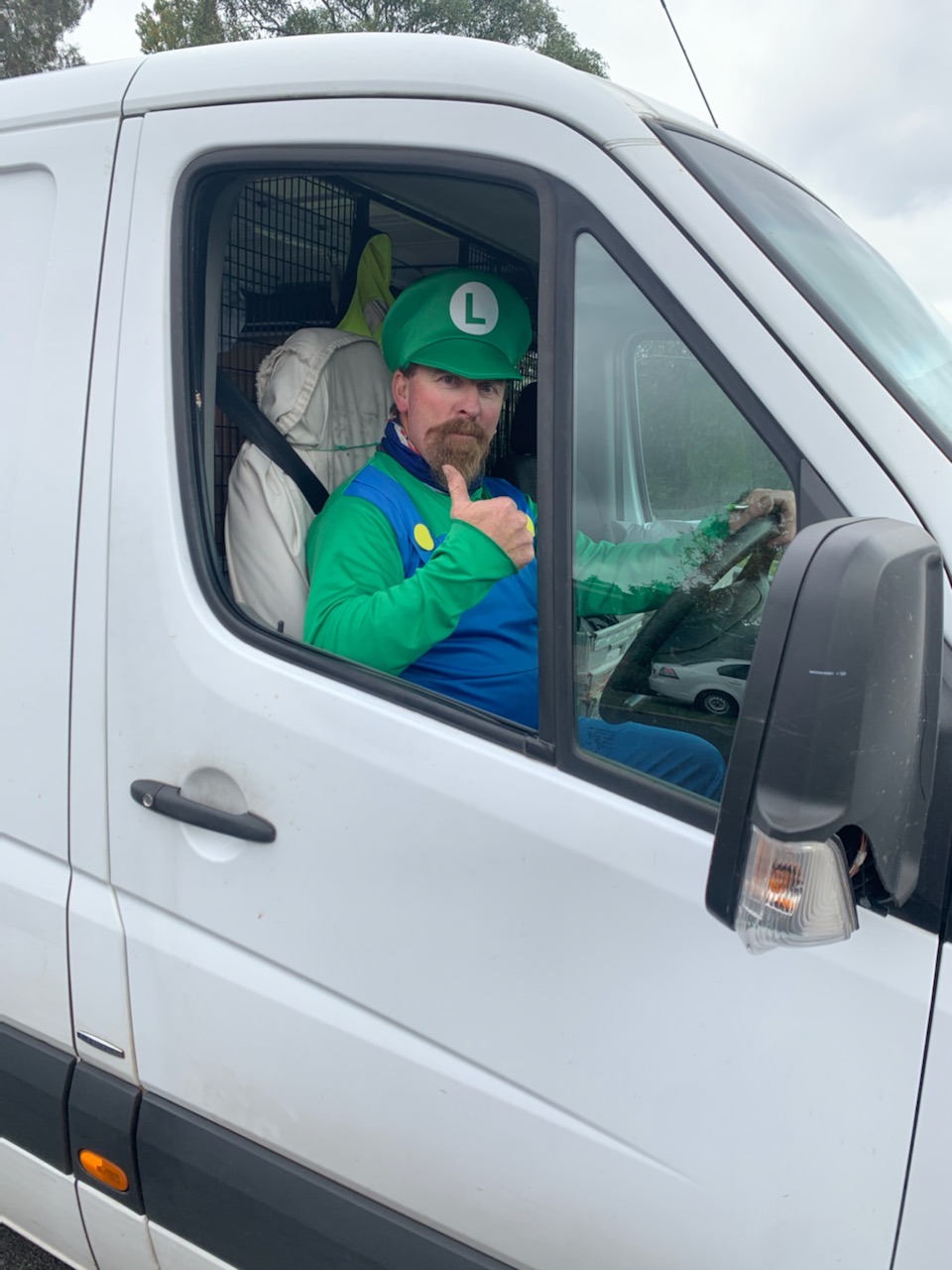 Kate Withers
PEOPLE receiving mail across the Latrobe Valley may have noticed something peculiar about their friendly posties recently.

Parcels were dropped off with a bit of extra pizzazz by the team at the Australia Post Moe Delivery Centre who completed their rounds in fancy dress.
The Mario Brothers, Where's Wally, The Mad Hatter, Green Lantern and a leprechaun were spotted knocking on doors as the delivery crew took a novel approach to spreading cheer.
Employee Mardi Donovan said the idea was spawned by delivery centre team leader Kevin Brooks.

"Kevin, who is our team leader, has gone to so many places where the kids in their houses haven't been able to see their friends or anything like that," Ms Donovan said.
"They've got lollipops on board as well so that when they go to a house they can ask if they're allowed a lollipop, they just wanted to sort of boost morale.

"He was seeing so many sad kids over the Easter break, so he thought 'let's do a dress-up day and do something different'."

Kevin Brooks, who completed his rounds dressed as Luigi, said he was thrown by the number of "disheartened kids" he encountered while working through the coronavirus lockdown.

"Not only that, there's a lot of disheartened adults as well, so we thought we'd light the community up a bit and have a fun day, and add a bit of humour," Mr Brooks said.

"Those kids are really down in the dumps because they can't see their classmates and friends like normal, so it's just a nice little laugh for them.
"At the moment people are absolutely loving it, they reckon it's great and the kids … they're just blown away.

"We're absolutely delighted to be doing what we're doing. There are still people out there who can make your day.

"We are behind you and we're all in this together."