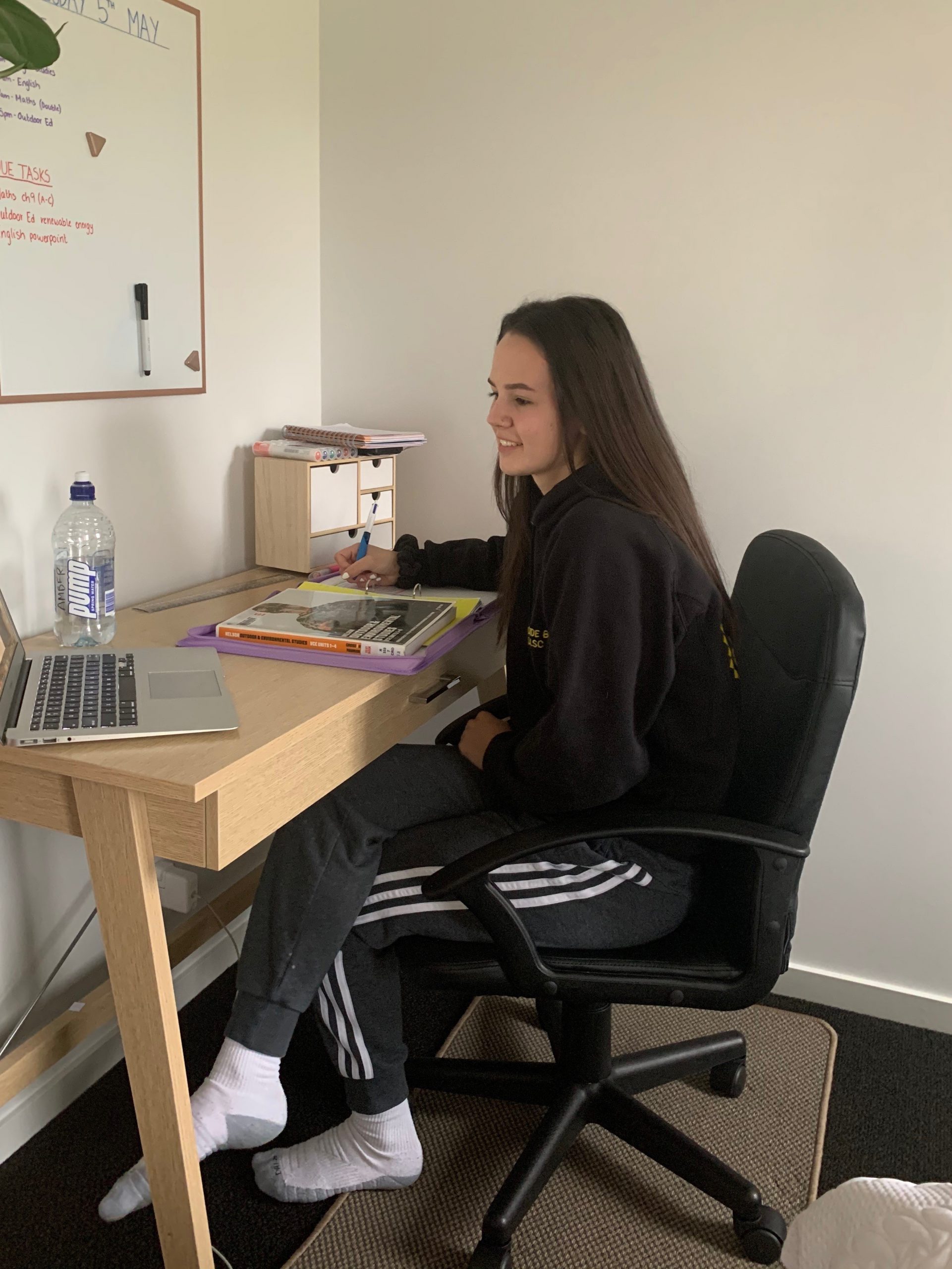 Tessa Randello
Traralgon College student Amber Leyshan is among tens of thousands of Victorian students completing their final year of school at home.

Amber said the idea of studying online in Year 12 was daunting at first, but that she has settled into a new routine at home.
"It was stressful at first especially since it was not really expected at the start of the year, but the teachers and principal have always communicated with us and that has been great to relieve the stress," Amber said.
"The hardest part for me has been sticking to the schedule because some classes don't have an online call with them."
Amber said although they have not been able to meet, she has kept in touch with her friends regularly.
"Even if we just stay in class calls for a little bit longer or we catching up through social media we have all found a way to check up on another and keep helping each other with work," she said.
"I have found that keeping up communication with teachers has been really helpful because they are learning with us and making sure that we ask all the questions we need is a great way to keep studying well."
Traralgon College Year 9 student Kaleb Kosterman is also adjusting to studying at home.
"We start off the day at 9am with a video chat with our teacher and classmates that would have been in our form group, there we are able to be able to ask all the questions we need and figure out any issues," Kaleb said.
"It is really good that way because we can make sure we understand everything."
"It is really different, but I don't think it's worse or better and the school has been really helpful to make sure it has all been set up."
Traralgon College senior campus principal Michael Shone said teachers were pleased with how effective remote classes are proving.
"We have found that some students who need more individual support have been learning more effectively in a remote learning setting and many parts of remote learning have also made parts of our teaching more effective," Mr Shone said.
"When we come back into term three and four we will pinpoint what has really been working and then be able to revolutionise our face-to-face teaching.
"We also acknowledge the excellent work that parents have done supporting their children while they learn from home."