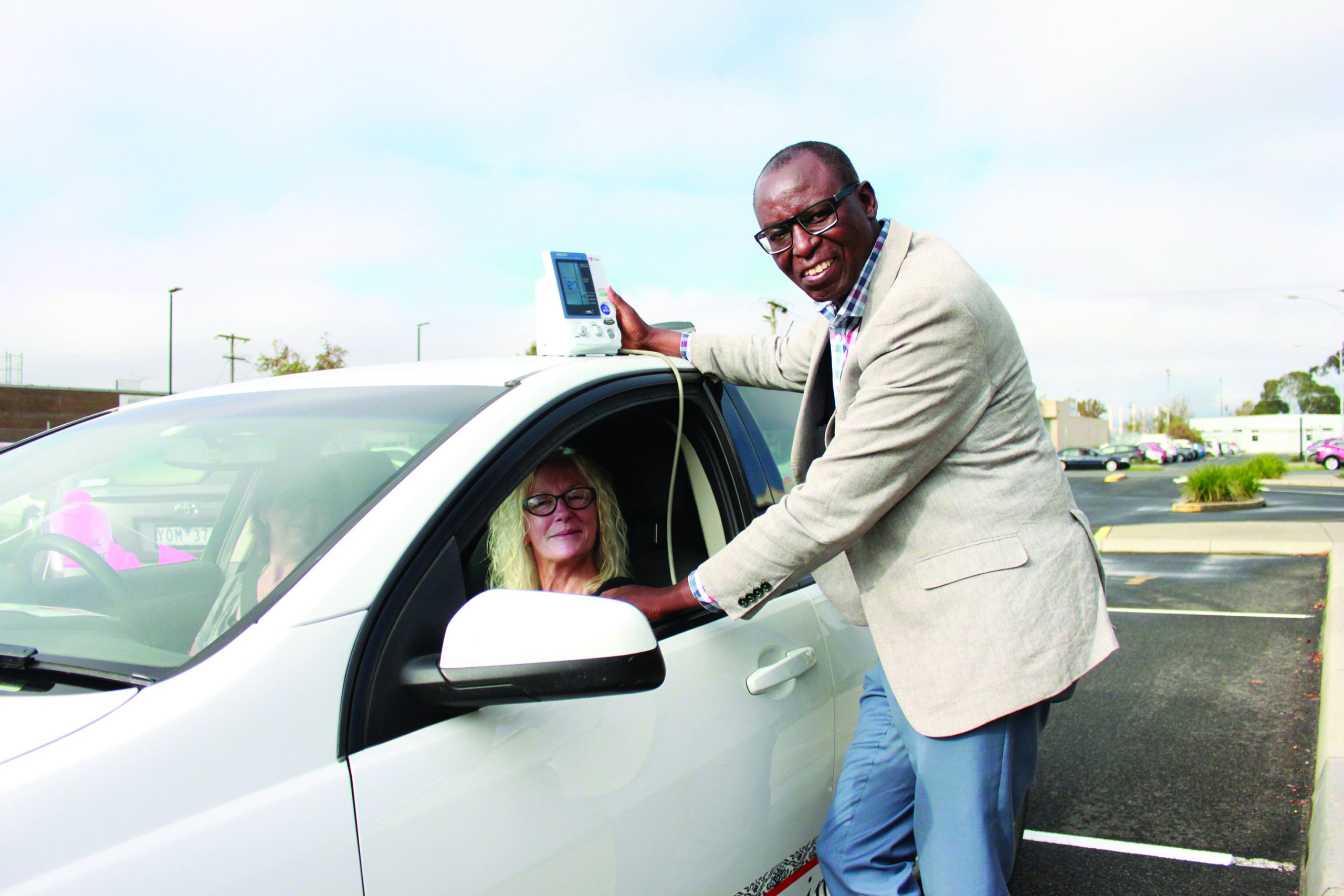 Staff writers
Latrobe Community Health Service has launched a new drive-through clinic that allows patients to see a doctor and receive their annual flu shot – all from the comfort of their car.

"Getting the flu shot has never been more convenient," LCHS medical director Dr James Bvirakare said.
"The recent coronavirus (COVID-19) crisis made us think harder about what we can do differently to encourage people to get their flu shot and feel at ease knowing there'd be minimal physical contact doing so.
"We pride ourselves on our long track record of innovation here at LCHS, and this new clinic is just another example of that."
The Morwell health centre is taking bookings for the new drive-through service now.
All you need to do is phone the centre to book an appointment, arrive at the clinic at your allocated time and drive through to the designated area.
The GP will ask you a few questions, take your blood pressure and check your temperature before the nurse administers the flu vaccination.
We'll take your payment before we ask you to park in a safe area and wait until you're cleared of any adverse reaction.
"It's a $20, 20-minute appointment, which will protect you and our community's most vulnerable," Dr Bvirakare said.
"The vaccine won't protect you against COVID-19, but it will protect you against the flu – and you don't want to get both at the same time."
The flu kills hundreds of people every year and leads to thousands more hospitalisations.
Protection develops about two weeks after you get the the injection and lasts up to a year, which makes it important to be vaccinated every year.
To book your flu shot at Latrobe Community Health Service's drive-through clinic, phone 1800 242 696.