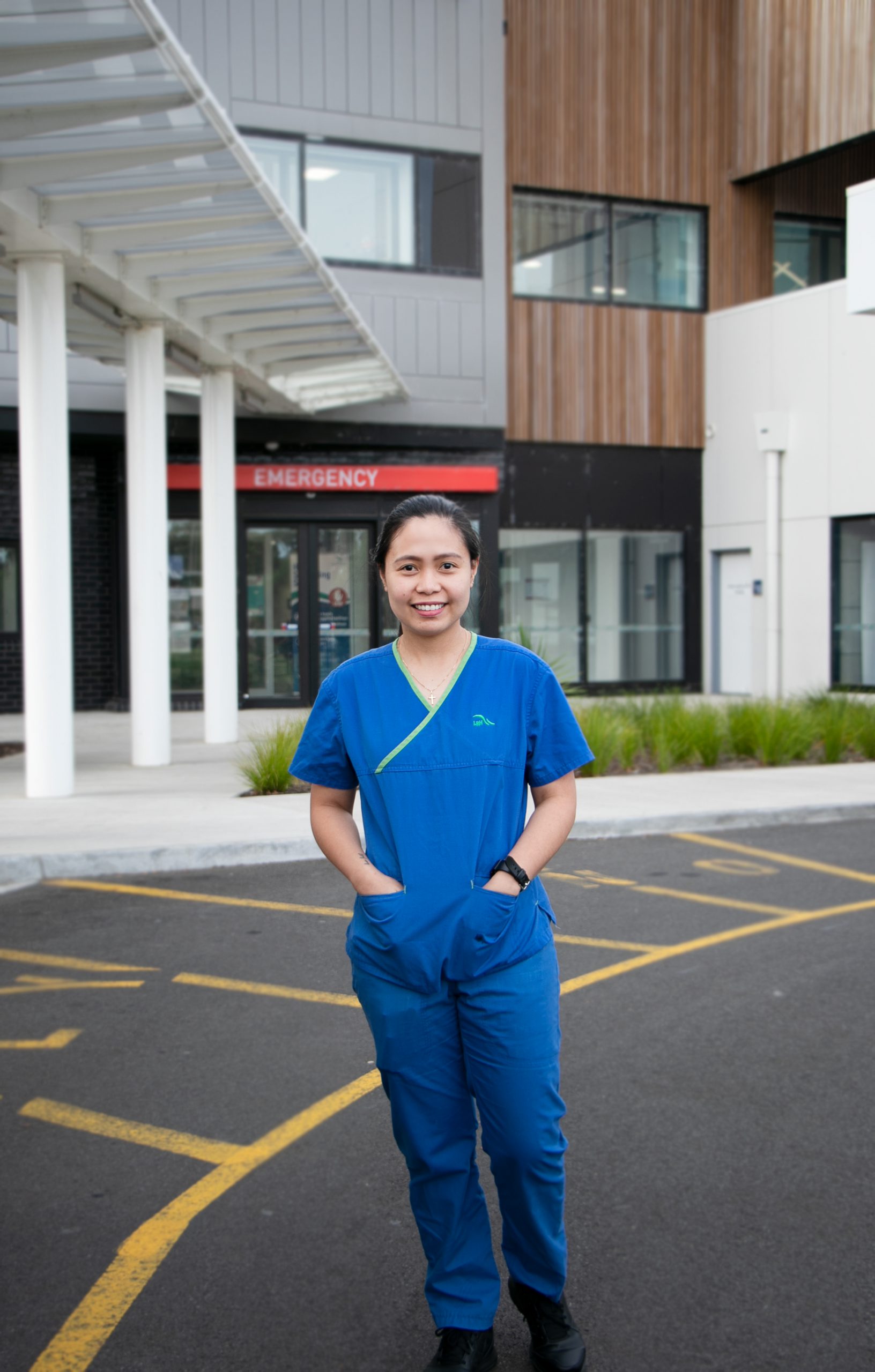 Cher Jimenez
NICOLAI Bermudez was never afraid of seeing blood or open wounds, even when she was a young child.In primary school, she volunteered for the Red Cross in the Philippines and was her school's first aid responder.

"I would treat my own wounds because I was terrified that my mum would discover that I was hurt," Ms Bermudez told The Express.

She was planning to pursue a medical career as an orthopaedic doctor or a neurosurgeon but took up nursing instead due to the high demand for the profession overseas.

"I fell in love with nursing. Unlike doctors, nurses were the first people to engage patients as soon as they arrived in hospital and I liked that," she said.
In 2016, Ms Bermudez flew to Australia and worked in Melbourne as a haematology and oncology nurse.
Two years later, she moved to Latrobe Regional Hospital where she took up a nursing role in the emergency department.
On Tuesday, the world celebrated International Nurses Day, which honours those on the frontline of the health system.
Ms Bermudez said "it's about time" that nurses were recognised for the work they do.
"It's normal for people to hold doctors in high regard. Unfortunately that's not the same for nurses," she said.
"I hope people would appreciate us better this time."
Ms Bermudez, 31, said she enjoyed working at the ED as she's used to a "fast-paced work environment".
In Bohol province where she initially practiced prior to moving to Australia, Ms Bermudez learned the ropes of the profession, often being the person to deal with "hysterical grandmas and mums" at the paediatric ward or assisting doctors during births.
"Because there's no Medicare in the Philippines, people would confide to me that they didn't have the money to pay their bills and sometimes they would ask me if I could help with their doctor's professional fees," the Traralgon resident said.
"It's frustrating when I'm not able to help them."
She was not oblivious to the commitment and sacrifice that come with being a nurse and was ready for the long hours and risks associated with the job.
In the 10 years that she was practicing as a registered nurse, Ms Bermudez worked under pressure, including during world events such as H1N1.

However, it was the emergence of COVID-19 that caused her great concern.
"It's frightening because we've never faced something as intense and as deadly as this virus," she said.
Ms Bermudez recalled how LRH emergency department staff found themselves in an unfamiliar situation when the first suspected COVID-19 arrived at the hospital.