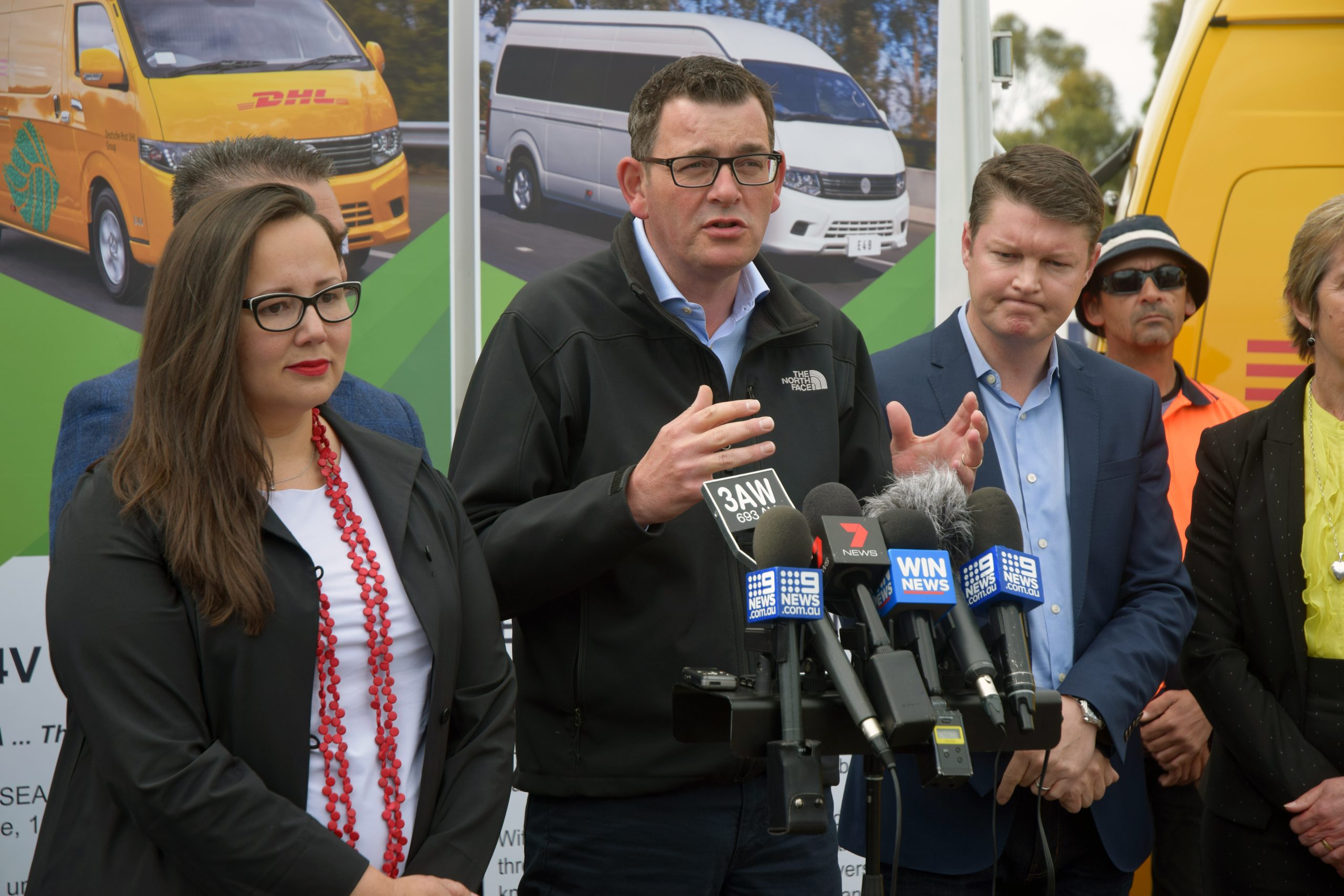 Kate Withers
The future of a highly anticipated electric vehicle manufacturing plant slated for the Latrobe Valley is once again up in the air.

The facility, announced as a state government election promise in October 2018, was touted by Premier Daniel Andrews as the new "national capital for electric vehicles".
Member for Morwell Russell Northe pressed for an update on the progress of the facility in a parliamentary hearing last week, citing the government's "non-existent communication post-announcement".
But Minister for Jobs Martin Pakula said SEA Electric – the company engaged to construct the plant – had stood down staff.

Mr Northe said the staff cuts at SEA's Dandenong base "didn't augur well" for the future of the Morwell facility, and was evidence of a "more troubling" rift between the company and the state government.
"This project was announced with great fanfare and rightly so, particularly given the nature of the industry and the fact that the Premier and state government stated that 500 local jobs would be subsequently created," Mr Northe said.
"But this dispute could have major ramifications for the Morwell facility which was promised to be established by 2021; however this now looks a long way off.
"In addition, the Minister referenced that SEA Electric had previously employed a number of Latrobe Valley personnel at its Dandenong plant.
"However, the government now needs to detail how many Latrobe Valley people have actually been employed by SEA Electric and how many of these same people have now lost their job?"
Mr Pakula also told the hearing a site for the Morwell plant had been identified, despite the Premier declaring the government was still "working to identify a suitable location for the business" in October.
"Now more than ever the Latrobe community should be informed as to the status of this project and quite rightly questions need to be answered," Mr Northe said.
"All the community is asking for is regular updates about what is happening with this project, and when you're talking 500 local jobs, that's a massive commitment and you'd hope it would be honoured.
"Ultimately and eventually I, like many others, want to see this facility operational within the Latrobe Valley as promised.

"But there's no point the government staying silent if it's falling apart. We need transparency and communication."

Minister for Regional Development Jaclyn Symes said the government "remain committed to working with the company to progress opportunities for the company to grow as a business in the Latrobe Valley".
"We have supported SEA Electric since our agreement with them to create jobs for Latrobe Valley workers began in 2018," she said.
"Many companies are working hard to keep staff on, aided by federal and state government assistance – we would expect that SEA Electric would take every action to avoid standing down staff."