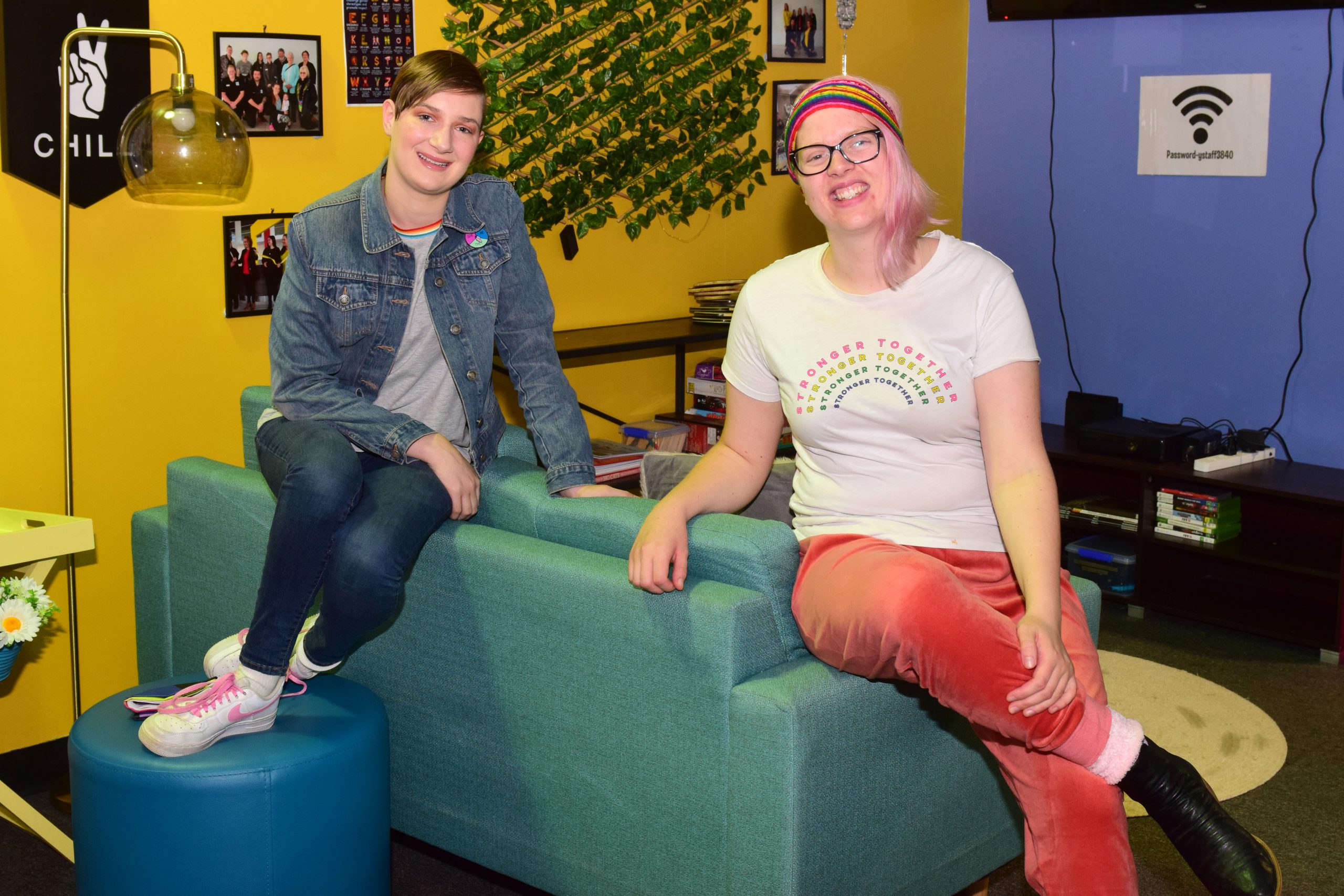 Michelle Slater
Gippsland LGBTQI community members came together on Sunday to encourage people to speak up against discrimination and shout their support as part of IDAHOBIT.

The International Day Against Homophobia, Biphobia, Intersexism and Transphobia is a day of celebrating resilience while also recognising LGBTQI people still face many challenges.

Latrobe Youth Space joined in the celebrations to let the community know there is support out there for young people struggling with their gender identity or sexuality.

Youth space member Ray Woods was brought up as a female but recently identified as non-binary when they began working out their sexual identity at 15.

"I was raised in a Christian family but when I came out my parents thought it was a phase. I don't feel safe to tell them about this," Ray said.

"They sent me to therapy but this didn't change anything at all. One of my friends helped me by googling when I knew I was not female, but now I can help others who identify as non-binary."

Ray said the Latrobe Youth Space helped provide a safe and supportive community in Gippsland and had embraced them like a second family.

"When I found the youth space, I didn't know there were groups out there, it's amazing what you can do when you find these groups."

Latrobe Youth Space youth worker Catherine Webb also identifies as non-binary and said although there had been a lot of wins for the LGBTQI community, there was still a lot of work to be done.
Catherine also encouraged locals to reach out and find a local community group to be a part of.
"There is still a lot of mis-gendering and anti-trans going on, but a lot of this passive, it could be whispers or laughing behind someone's back and this has a real affect on people's mental health," Catherine said.

"Many people are scared when they go down the street and feel like no one accepts them, they may feel rejected by family or rejected by employers and are forced into the closet."
*The print edition of this story incorrectly contained gendered pronouns. The Express apologises for any offence caused.