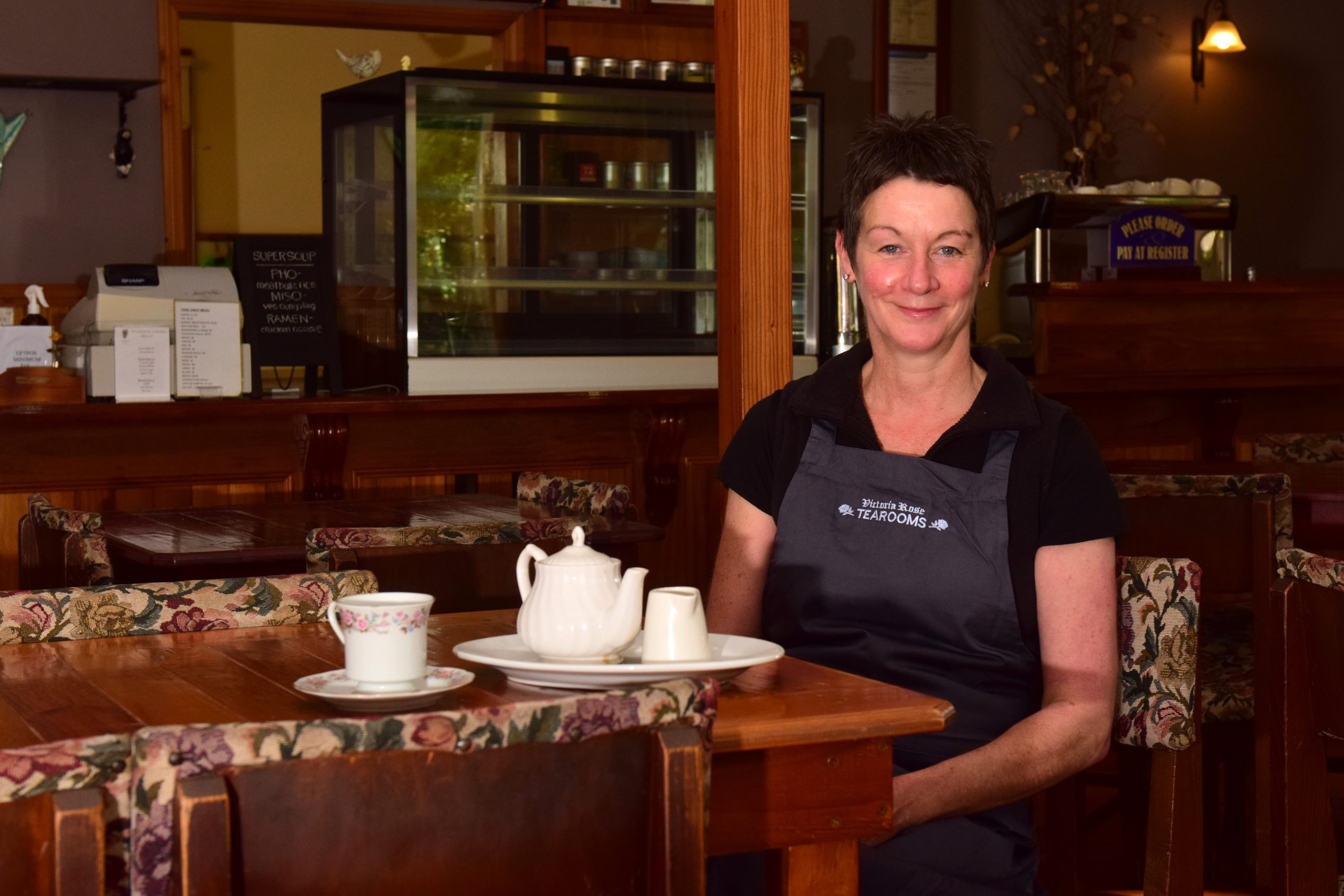 Tessa Randello
Local businesses are planning how they will implement the latest easing of coronavirus restrictions.

Premier Daniel Andrews announced that pubs, clubs, cafes and restaurants will be able to open from June 1.

This round of eased restrictions comes with rules, including no more than 20 patrons inside a venue and physical distancing requirements.
The government said if a spike in cases occurs this date will be pushed back, but that hospitality venues should be given enough time to plan for reopening.
Victoria Rose Tea Rooms proprietor Angela Morris said she will not be making any decisions until she hears more information from the health department.
"I am really relying on them, the health inspector contacted this premises on the first day of lockdown to ensure that our tables were put away," Ms Morris said.
"Over the weekend with people out on the road again I had a few customers expecting that they could sit down and I had to tell them no and that was made very clear.
"I will clarify everything with the health department, it's the best way to do it."
Ms Morris said it was a good decision for the Victoria Rose Tea Rooms to open for takeaway because it has allowed them to keep up a high standard of sanitation.
"If we had to close equipment maintenance and food and sanitation would have fallen by the wayside," she said.
"I have five or six people come in every day so we have maintained sanitation, cleaning everything very regularly so this ongoing process will allow me to open up as normal when it is possible."
Morwell Bowling Club general manager Teena Johnson said the club plans to open its doors as soon as it can but is waiting on more specific instructions.
"Even if it's very minimal, we plan to open our doors so that the members can come back," Ms Johnson said.
"Either way we will continue with takeaway which has been great for us … we do not know exactly what our obligations are yet so we can plan once we have a bit more clarity."
Morwell RSL general manager Rob White said although the club will wait for specific instructions on Monday, May 25 it plans to open as soon as possible.

"It has been hard for us to be closed, like many other places, especially for all of our employees," Mr White said.
"We have not been doing takeaway but we will open for customers and takeaway, the number of people will have to be clarified because if we can have 20 people per room we may be able to hold 60 people."
Grand Junction Hotel manager Annette Vogt said she will be happy to open their doors again.
"We will be opening the bistro for 20 patrons having a meal, and all of our staff are doing coronavirus procedure training course ahead of that,"she said.

"We have been doing takeaway and drive through parmas on Friday and Saturday nights and we are just looking forward to getting back to normality."

The version of this story printed in The Express named Rob White as the general manager for the Moe RSL, this is an error. Rob White is the general manager at the Morwell RSL.