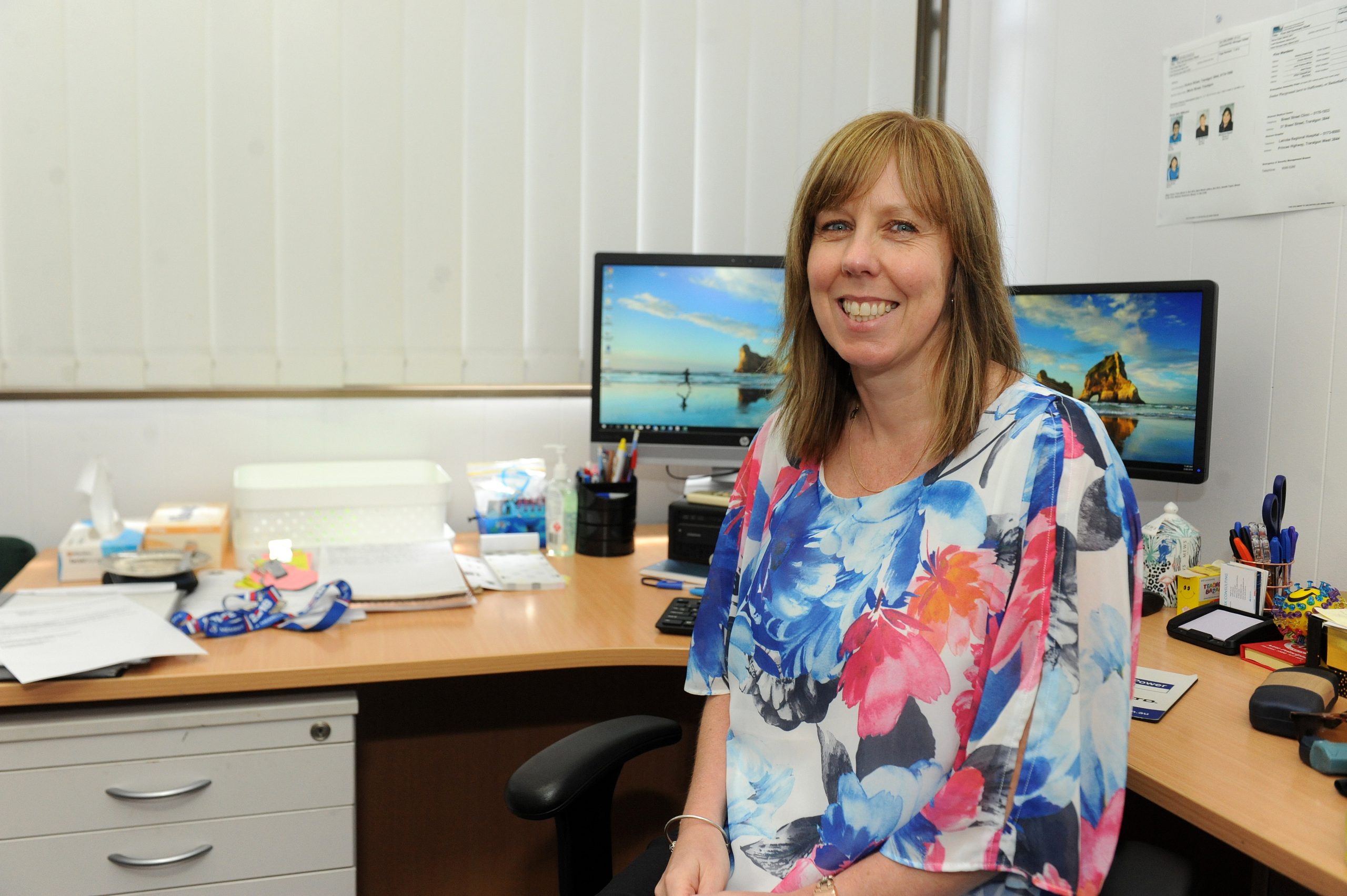 Tessa Randello
Latrobe Special Development School students will enjoy a purpose built school after the government announced additional funding for the project on Monday.

Part of the government's $19 million investment into schools in Morwell and Traralgon included $13.7 million to rebuild Latrobe Special Development School on the Traralgon College Junior Campus.
This is in addition to state government's allocation of $6 million for stage one of the development in the 2018/2019 budget.
School council president Sam Varsaci said the news was very exciting and a relief at the same time.
"We have been working with the architects for the last few months and we are pretty advanced with the master plan for the building … and those master plans allow us to get an estimation what it could cost and that is when we can allocate the costs," Ms Varsaci said.
"The students will have a more optimal learning environment, currently these kids are learning in an environment that is old and not suited to the education needs for these kids, for the families and staff.
"The next steps will be finalising those designs for the needs of the school and community."
Mr Varsaci said the announcement was the culmination of years of work by many people.
"It has always been a waiting game and the government is committed to doing it and now we have a way forward," he said.
Latrobe Special Development School principal Nicole Herbert said she was beyond excited to hear that funding had been secured for the school.

"I hope that we can create a state of the art building for our students which is what they deserve and need," she said.
"The current facilities are out of date and we are constantly doing maintenance to keep the school safe.
"We have a really good relationship with Traralgon College and I am just really excited that we can go ahead with the build."
Nationals Member for Eastern Victoria Melina Bath said the Latrobe SDS project has long been identified as critical, "with students, teachers and staff forced to endure appalling and seriously inadequate education facilities".
Ms Bath formally requested Mr Merlino provide funding for a new Latrobe SDS in June 2017 and in March 2018, Ms Bath tabled a petition with 3000 signatures on behalf of the school community.
Ms Bath said she was delighted by Monday's announcement.
"I congratulate the school community and parents who have worked so hard and for so long. I am proud to have supported the school community to advocate for this," Ms Bath said.
"All Victorian students regardless of ability deserve a fit for purpose, individualised, safe and supported learning environment.
"Today's announcement from the Minister for Education, James Merlino comes with much relief following a long and hard fought campaign."
Ms Bath said it was "imperative" the school not be colocated and that Latrobe Special Development School retains its special development status.
"Mr Merlino needs to work with parents and students now and into the future that supports their needs, we also need to see a timeline of when constructed of when it should be started," Ms Bath said.
"The funding is well overdue and the message I have is that it still must always be to meet to needs of the students with specialised needs."
Education Minister James Merlino said consultation with the community, including multiple workshops and online surveys, had shaped the plans for the school.
"Relocating Latrobe Special Developmental School to this site ensures it is in the main town area, strongly positioning the school as part of the community with greater links to mainstream schools," he said.
"The biggest feedback received from the community consultation was the school must have a clear separation from the Tralagon College Junior Campus and we will ensure this – with a clear separation in any plans going forward.
"This $13.7 million investment builds on our initial investment of $6 million and will give the students the first-rate facilities they deserve."
Member for Morwell Russell Northe said he is "over the moon" for the Latrobe Special Development School community, after Monday's announcement.
"It has been a collective effort, multiple members of parliament have been advocating for this and it has been brought up in Parliament many times," Mr Northe said.
"It is a relief, but it's is so well deserved. The facilities that the students and teachers have to work out of are not up to an acceptable standard in addition to the staff room, which is small and not accessible for the students.
"I have the utmost respect for teachers and parents and everyone associated with the school who have fought hard and ensure that the government were aware."
Labor Member for Eastern Victoria Harriet Shing said the funding "will create a light-filled, modern and fit-for-purpose new school for Latrobe Special Development School.
"I am beyond delighted about this, it speaks volumes to the stamina of this school community and principal Nicole who have worked tirelessly," she said.