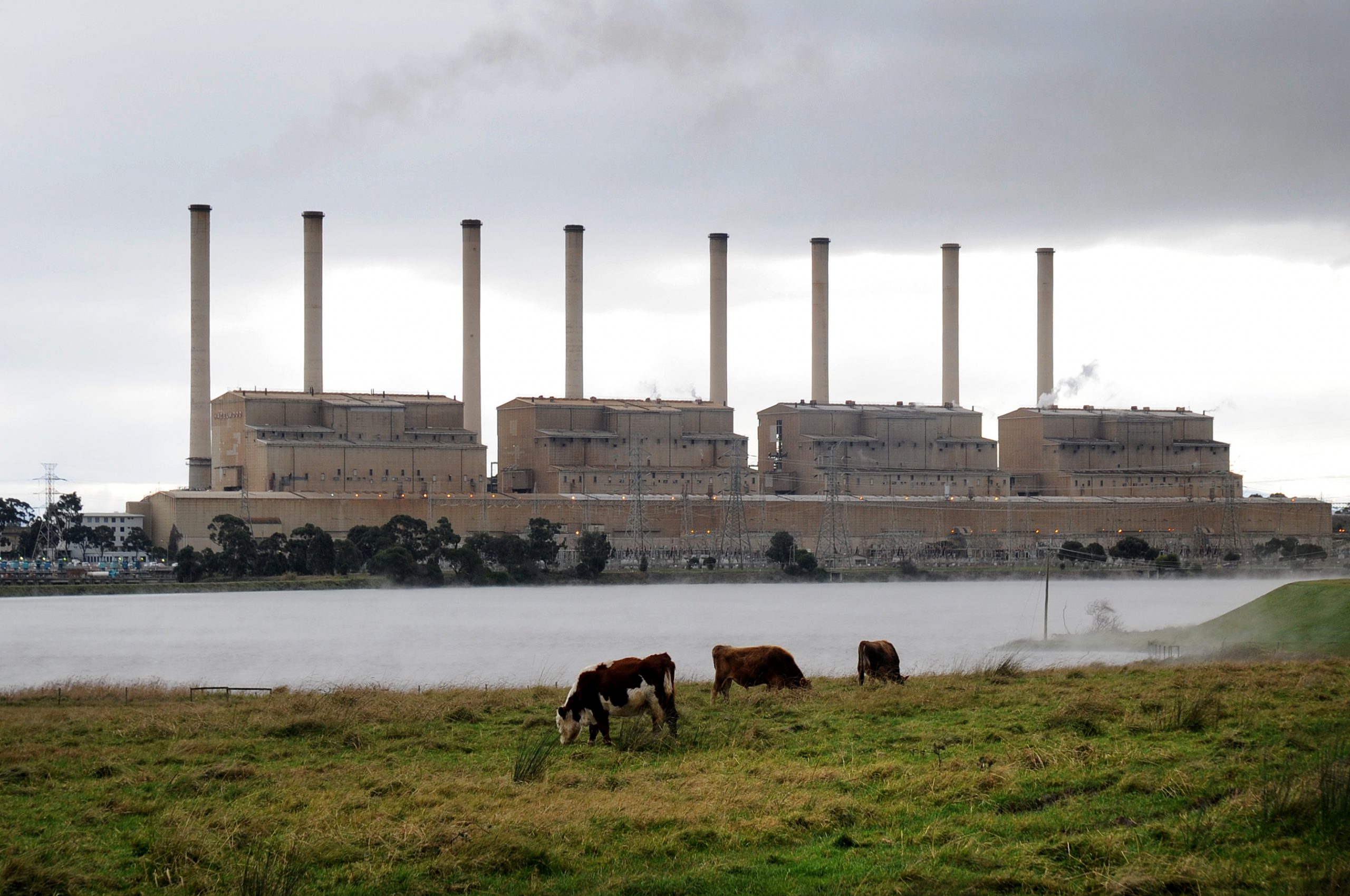 Michelle Slater
Morwell's skyline could look very different on Monday with the eight chimneys at the former Hazelwood Power Station planned to be demolished – weather permitting.

Hazelwood Power Station demolition manager Tom McDowall made the announcement this afternoon that the chimney collapse could take place between 10am and 4pm.

Mr McDowall said demolition teams had been assessing weather patterns leading up to the controlled collapse.

"This process has evolved in the last couple of months, and we review that process daily to get a favourable condition for the blast fell to take place," Mr McDowall said.

"As of this morning, we have identified Monday 25th as a favourable condition."

However, Mr McDowall stressed they would be re-evaluating the weather patterns over the weekend through predictive modelling and programs.

"Should that change, we will then advise you on Monday morning with an update on the project status if we are in the go position, or the no-go position," he said.

"We are keen to get this information back to the community as soon a possible."

ENGIE Hazelwood is discouraging the public to gather to view the collapse due to COVID-19, but will be livestreaming the event.

A 500-metre exclusion zone around the chimneys will be put in place and only essential workers will be allowed on site.

The company has warned motorists that Brodbribb, Yinnar and Nadenbousch roads will be briefly closed.

There will also be traffic management plans on the Princes Freeway and Strzelecki Highway as well as some freeway access roads from Morwell closed for a few minutes prior to the chimney fall.

ENGIE has reassured the public that the chimneys are steel-reinforced concrete structures with minimal asbestos bonded within pre-formed concrete vent pipes located away from the detonation area.

The company said minimal asbestos is expected to remain within the concrete vent pipes, but all chimney rubble will be treated as a potential hazard.

This material will be transported via internal roads to an on-site Environmental Protection Authority licenced asbestos waste-cell, which is subject on regular on-going safety audits.

The 137-high chimneys were constructed in the 1960s and are deteriorating, which means they need to be demolished to to ensure public safety.

Mr McDowall said the demolition was "not a celebration" but a task that must be undertaken for health and safety reasons.

"We know the Hazelwood chimneys have long been a part of the Latrobe Valley skyline and a symbol of the contribution Hazelwood has made to the local and state economy of a long period of time," Mr McDowall said.

To view the livestream, visit hazelwoodrehabilitation.com.au