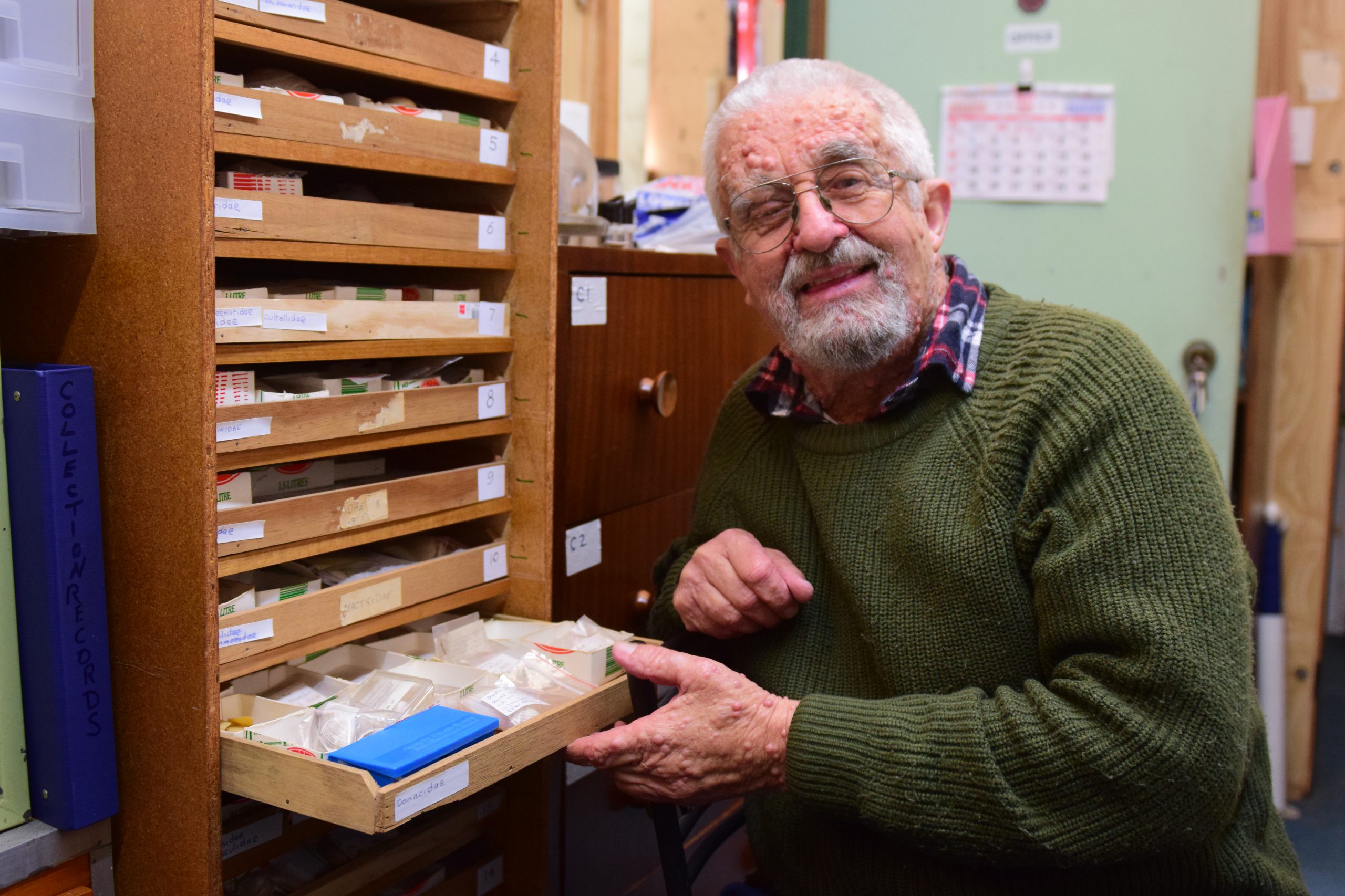 Cher Jimenez
Eddie Beulke cherishes a black and white photograph of himself as a child collecting shells at a beach in Rosebud.

That first encounter with molluscs would pave the way for a journey spanning six decades of collecting shells for the 71-year-old Morwell resident.
Mr Beulke said over the years, other things such as bottle tops and rocks also took his interest, but none captured his curious young mind quite like shells.
"I must have been about 11 years old when mum and dad took me to a shell museum on Rosebud and the guy there gave me some shells to take away and that got the ball rolling," he recalled.
Mr Beulke said he loved the diversity of shells, particularly "their size and colours".
"If there's a beach (around) I'm on to it because I know that there's probably something there that is different from anywhere else," said the self-taught malacologist.
Mr Beulke has collected thousands of shell species that he carefully stored and labelled at home, with the oldest shell about 10,000 years old.
His search for more variety in his collection took him overseas to places like New York.
One of Mr Beulke's most interesting discoveries came close to home when he found freshwater shells at the now-closed Hazelwood Pondage in March 2019.
He collected about 10 specimens of Sphaerium tasmanicum and 40 specimens of Melanoides tuberculata, commonly known as Malaysian trumpet shells.
Mr Beulke he went to the area to look for snails in the debris on the ground and was "gobsmacked" to discover freshwater shells.
He believed the pieces of Malaysian trumpet shells he found at the pondage had died and that their demise was caused by draining works at the site.
He, however, considers a huge shell that he discovered on Maher's Landing near Inverloch as his most memorable find.
Mr Beulke said it was a surreal experience as he knelt down to prize the shell out because it was half buried in mud.
"I felt the presence of an arm on my shoulder (as I was on my knees) and at that moment the sun came out," he said.
Mr Beulke was waiting for the COVID-19 restrictions to end so he could again visit the beach at Inverloch and uncover new shell discoveries.
He said the area has experienced heavy soil erosions which could unleash some old mollusc species.