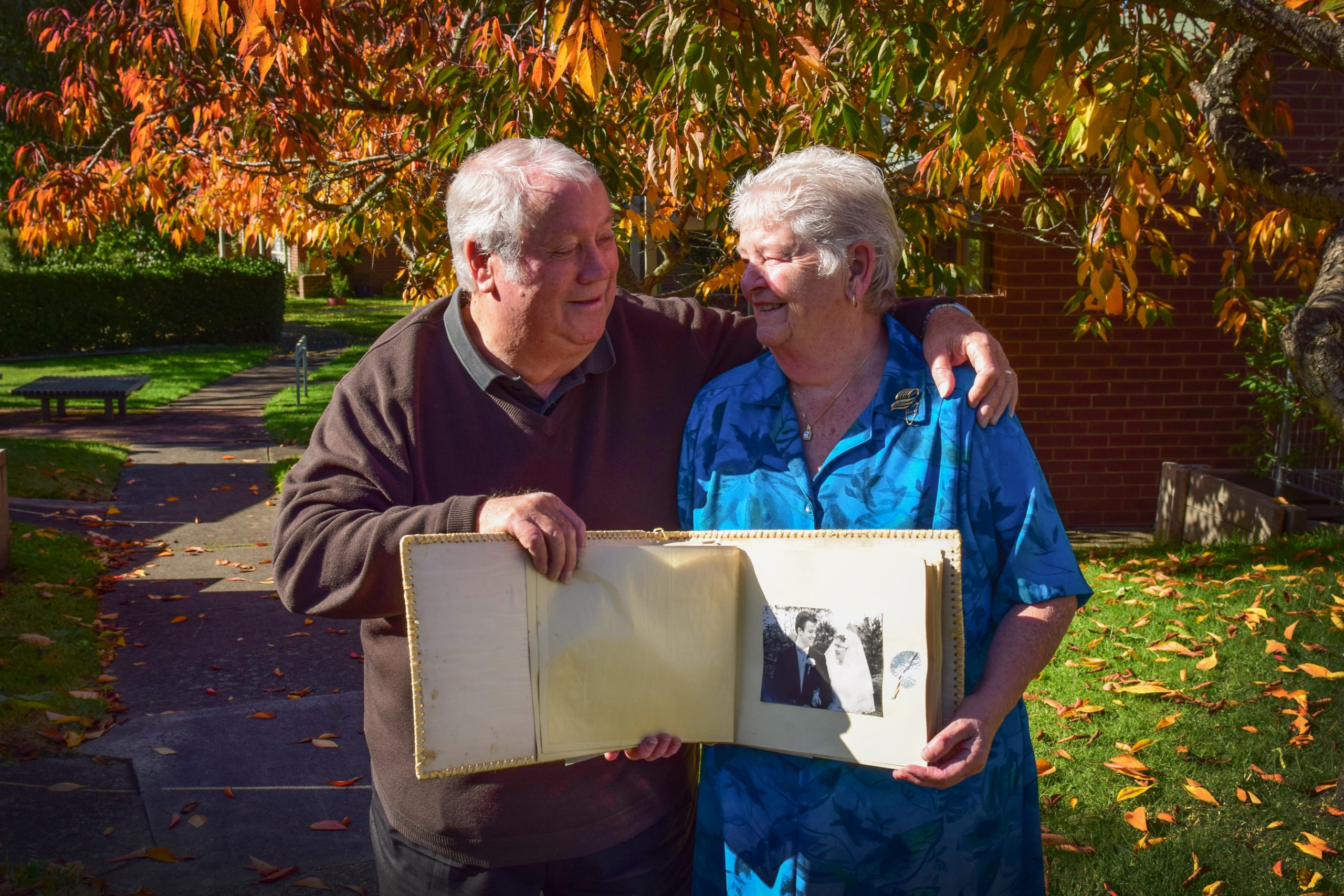 Cher Jimenez
James Dempsey was a fresh-faced 19-year-old when a neighbour he had never met stopped by while he was working on his brother's car.

Little did he know that she'd get him with one hello.
It was 1957 and James' family had moved into a new street when coal mines in Scotland were closing.
"It was a new street. I lived in house number 41 and Sabina was in number 5, we were on the same side of the street but we didn't know each other," Mr Dempsey said.
At the time, Mr Dempsey was working as an apprentice mechanic while Sabina was employed at a shop that printed photographs.
It was love at first sight according to him.
"She was beautiful and had a lovely face. When she walked away I had a quick look at her legs and thought 'those were nice legs'," Mr Dempsey, who's now 81 and happily married to his wife of 60 years, said.
Since their first encounter, the lovebirds were almost inseparable as they went for walks after work or spent time at the local youth club.
Mr Dempsey said he had gone through two other relationships prior to meeting his wife and it was Sabina who got him to become "very serious" with the affairs of his heart.
It was so serious that when he was called to the army to serve in Cyprus, he did not waste time and proposed to her.
"We were sitting in the lounge carpet and I just said 'we should get married'. She hesitated and said she wasn't sure!," Mr Dempsey said with a laugh.
On May 7, 1960, James and Sabina were married at a Catholic church, surrounded by their families.
"We both came from big families and we're glad to get away from them," Mr Dempsey chuckled, adding that his parents had 14 children while Sabina was the youngest of eight.
For two years, the couple communicated via letters while James lived in tents as a soldier in Cyprus.
The Dempseys loved to travel and in 1962 arrived in Australia and spent a couple of years here.
They then moved to New Zealand and back to Scotland until they realised they wanted to grow old in Australia, where James found work as a customer relations manager in Melbourne.
Their two children live in Dandenong and Churchill.
Earlier this month, the Dempseys celebrated their 60th wedding anniversary without their usual lunch at the RSL because of COVID-19 restrictions.
Mr Dempsey said he couldn't wait for the restrictions to be lifted so that he and his wife could have a nice lunch with their children.
When asked by The Express what's the secret to a lasting marriage, Mr Dempsey, who in the past got into trouble for coming home late from playing lawn bowls, said: "Make sure you come home early so your dog doesn't get your dinner!"
"Make sure she gets all the respect and all that she deserves. You married her and you got to look after her and protect your family."
"Lots of patience!" was Mrs Dempsey's short, but cheeky response to the same question.