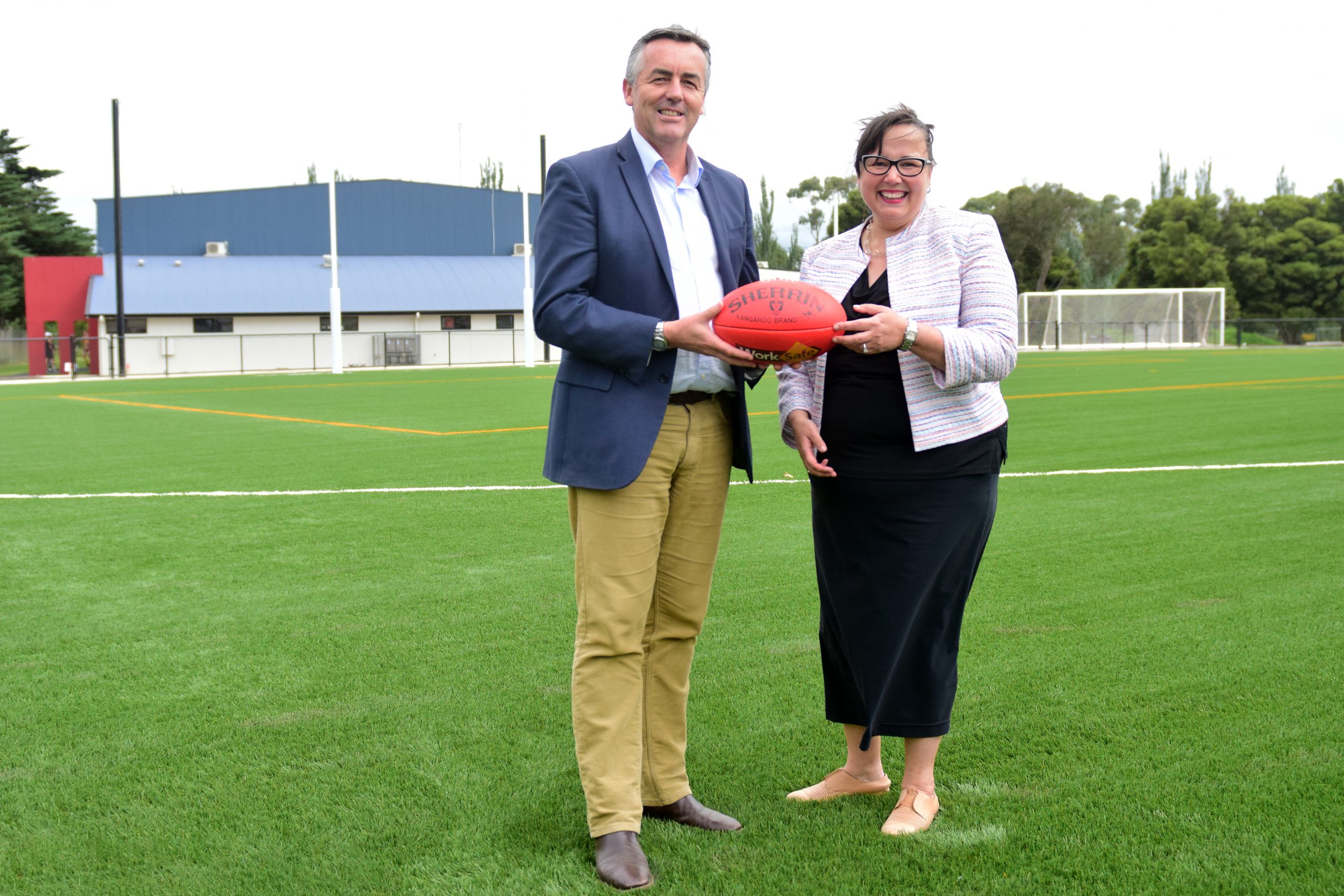 Gregor Mactaggart and Tessa Randello
A war of words has erupted across the political divide over the Princes Highway duplication project between Traralgon and Sale.

Federal Member for Gippsland Darren Chester got on the front foot in response to Transport Minister Jacinta Allan's claim in state parliament that the project had failed to proceed because "the $132 million committed by the federal government towards completing the remaining sections of the project are insufficient".

"It is bizarre and completely unhinged logic to try to blame the federal government for work stopping when the state government owns the road and hasn't allocated a single dollar to finish the last two sections at Flynn and Kilmany," Mr Chester said.

"Under the agreed policy, the federal government provided 80 per cent of the funding for the first nine sections of the project and we committed $132 million two years ago because that was the cost estimate provided by the state government for our share of these last two sections.
"If there's been a cost blowout it's because we didn't get the work started in 2018 when the state government failed to provide its 20 per cent.
"The state minister should stop looking for someone else to blame and tell us what the actual cost is in 2020 and if I need to secure more federal government funding I will go to Canberra and fight hard to make the case for this critical project."
Mr Chester also challenged Labor Member for Eastern Victoria Harriet Shing to support his efforts to secure state government funding.
"It's a pity Harriet Shing won't help us fight for funding for a project that will save lives, create jobs and deliver long-term economic productivity benefits," Mr Chester said.
"Ms Shing has been completely silent on the issue and refuses to even lobby the minister or Premier to secure the state government's 20 per cent share of the project."
Ms Shing told The Express the blame fell at the feet of the federal government.
"It's convenient for Darren Chester to make claims that are completely untrue, as it distracts from his own failure to deliver Commonwealth funding to his electorate," she said.
"As part of securing record Victorian funding for transition, services and infrastructure to Gippsland since I was elected in 2014, I've continued to work closely with Minister Jacinta Allan on the duplication funding, who in turn has been progressing this project directly with Deputy Prime Minister (Michael) McCormack.
"So Mr Chester might do well to speak to his party leader and make sure he's not left further behind in these discussions, before making these sorts of baseless claims in future."