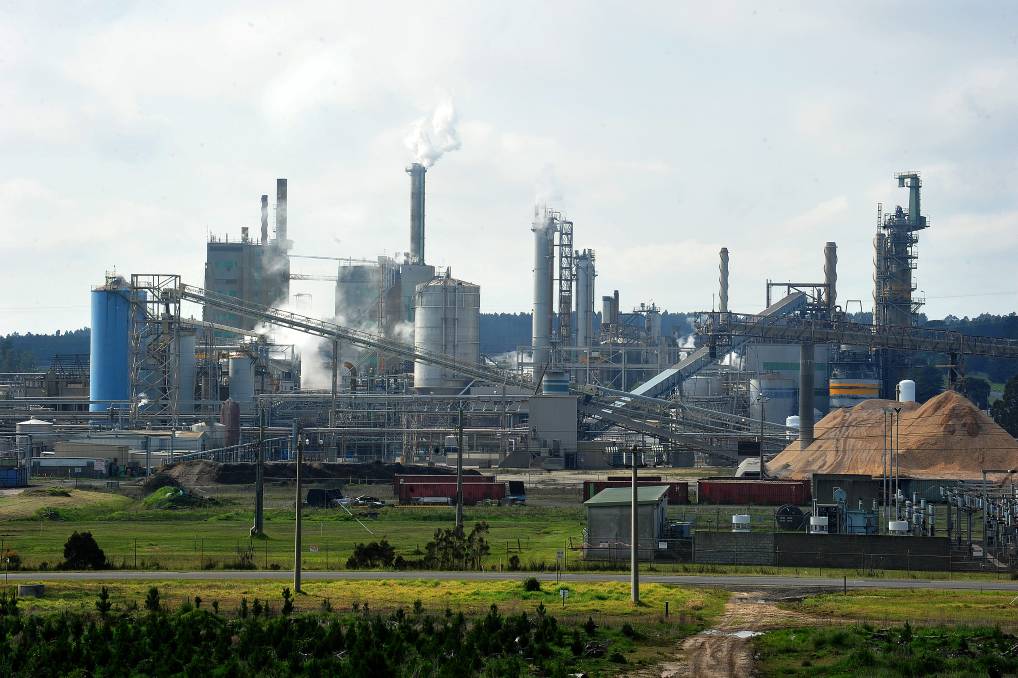 Staff writers
One-hundred-and-two maintenance employees at Australian Paper formed a picket line outside the company's Maryvale mill today after being forced off site.
Workers stood at the entrance of AP at 9am after receiving a message from management advising them of a lock-out.
Workers told The Express they had been ordered off the premises, while those on RDO were sent a message advising of the lock-out just after 7am.
"Take notice that lock out commences at 0730 am today. Opal Australian Paper is taking Employer Response action until 10 July unless withdrawn earlier," the message read.
It comes after unions last year urged Australian Paper Maryvale workers to prepare "for a long battle", as up to 200 workers at the mill started industrial action.
Australian Paper general manager public relations and sustainability Craig Dunn said the company is committed to reaching a Enterprise Bargaining agreement with its Maryvale maintenance employees.
"Labour is Maryvale's highest input cost and wage increases must be offset by productivity improvements," he said.
"Following Protected Industrial Action by members of the Australian Manufacturing Workers Union on Friday, the company has implemented a three week lockout under the Fair Work Act for our 102 maintenance employees."
"We need to ensure the safely and stability of our operations over the three weeks of our partial shut so that production employees can successfully return to work in the second week of July.
"This three-week market activity shut must proceed safely and we will be utilising external resources over the shut period.
"We remain committed to reaching an Agreement with our maintenance employees at Maryvale and hope this situation can be resolved soon."
Australian Manufacturing Workers Union regional organiser for the Gippsland region Steve Dodd accused Australian Paper of cost-cutting.
"I found it hard to think that a major employer in this region will get rid of its whole workforce in the middle of COVID-19 and get people from Melbourne," he said.
"AP came to the union a few weeks ago and asked our members to take two weeks of their leave … I think they are just using the lock out so that they get everyone off the job because the warehouses are full, they can't sell their paper because of COVID-19 … well that's what they told us.
"We have been in negotiations for about 12 months and it's time they (AP) got serious to make an agreement with the unions."