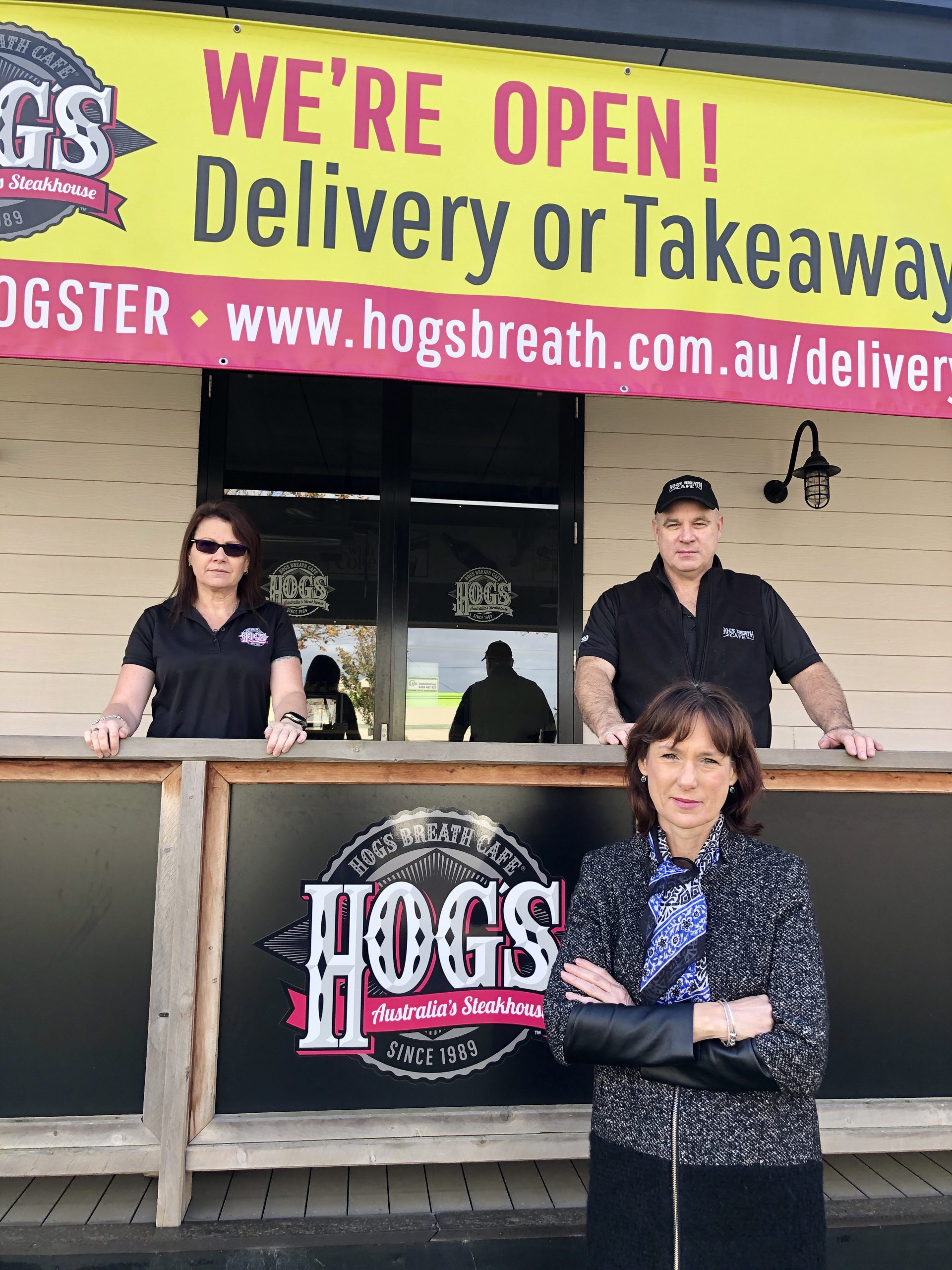 Kate Withers
Nationals Member for Eastern Victoria Melina Bath has gone in to bat for Gippsland businesses, which she says were "blindsided" by recent tightening of coronavirus restrictions.

Ms Bath said the state government's "city-centric" shutdowns shouldn't apply in regional areas where the spread of COVID-19 has been stemmed.
"Naturally we have to do the right thing by the restrictions, and I'm really pleased and proud of Gippslanders for doing the right thing," Ms Bath told The Express.
"But it's time I called on the Premier to recognise that rural and regional Victoria should be under a different framework to ease these restrictions.
"We've had zero cases for the last six to eight weeks until one hit the floor this week, and I don't think you could call that a community-led transmission.
"I think Gippslanders have done a magnificent job in reducing spread, so it's time for Premier to recognise Gippsland and country Victoria in a different context."
Restrictions were set to be relaxed at the weekend and would have allowed restaurants, cafes, hotels and bars to open for 50 patrons, up from 20.
Ms Bath claimed many Gippsland businesses, including Hog's Breath Cafe in Traralgon, were left reeling after preparing to expand operations again.
"Gippsland hospitality business owners are devastated, they had ordered food, rostered staff, booked tables, only to have the rug pulled from underneath them at the 11th hour," Ms Bath said.
"One in particular at Hog's Breath in Traralgon, they had tables booked, they had employed staff and purchased fresh goods, and all that produce has then had to be turned down or thrown out.
"While some eateries were trying to make the 20 patrons restriction work, others has been waiting for the 50 patron criteria to commence because of financial viability.
"Frustratingly, business owners have been forced to call up staff and patrons over the weekend and tell them don't come in."
Ms Bath also argued the Gippsland economy, which "is really depressed", could not afford another prolonged hit.
"The Australian Bureau of Statistics' May workforce data release showed the Latrobe-Gippsland suffered the greatest job losses of all regions in Victoria due to COVID-19," she said.
"Of the 15,000 regional jobs lost in Victoria, 6100 were in the Latrobe-Gippsland region, representing over 40 per cent of all regional jobs lost.
"Recently in parliament I really raised that point that certainly Gippsland as a whole has been hit … we've had fires, drought and we've had COVID-19.
"The government should see regional areas including Gippsland with a different lens."