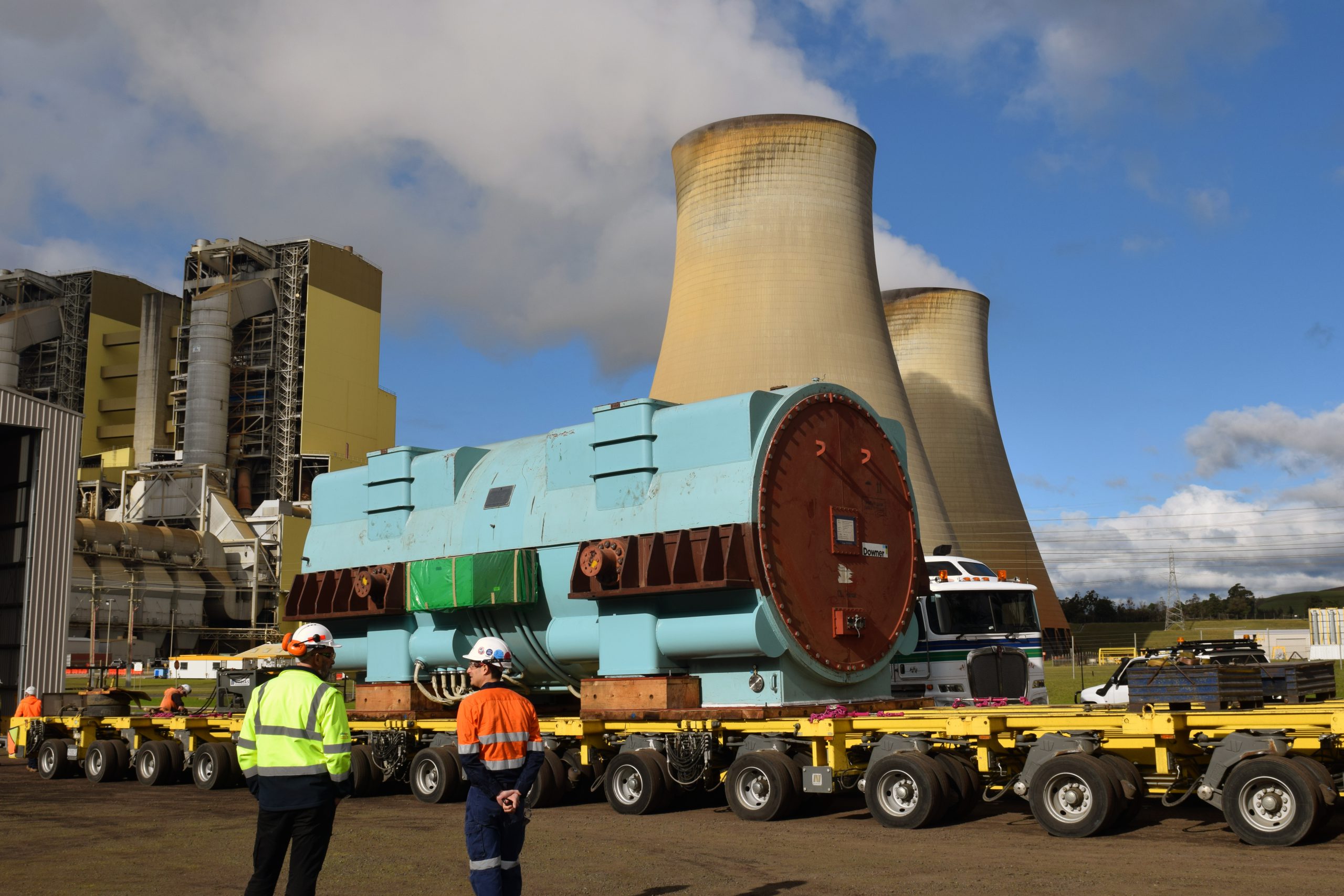 Tessa Randello
The 250 tonne generator stator returned to Loy Yang B power station last week.

The generator stator underwent an extensive upgrade by managing contractor Downer, the upgrade was completed by a team of six Latrobe Valley staff and six specialists from Queensland and Japan.
Genertech workshop in Morwell housed the generator for four months as the team rewound the generator, which included changing out the old windings, and installing newly designed clips and bars to make it more efficient.
Loy Yang B general manger Tony Hicks said the stator was removed from Unit 2 during upgrades last year and will be returned to Unit 1 in September.
"This it the first time a generator has been refurbished like this in a local workshop so it's important and a big call out for all of those involved who made it happen," he said.
"The great thing about this rebuild is that it's coming back more efficient and it will provide even better reliability for Loy Yang B going forward."
"To get a new one it is a higher capital cost and the main components of the generator, the core, were completely fine so really just needed a rewind which is still a major job."
Mr Hicks said the finished generator stator is one of the final steps in the second major outage planned for Loy Yang B in September, to increase the efficiency and reliability of the plant.
He added the generator was one of the originals installed at Loy Yang B in 1993.
"This will be the second major outage we have had in the last couple of years…we have done Unit 2 we are now going to do Unit 1 where it will get a full turbine and a new or refurbished generator," he said.
"In that outage there will be over 400 contractors coming onto site, so that is really important in terms of jobs for the Latrobe Valley. In the current environment it is something that we are putting a lot of effort into."
Downer project planner – turbine and generator asset services Rodrigo De Diego said the upgrade took years of planning.

"This presents three years of planning, preparation and coordination between Downer, Mitsubishi Power systems in Japan and Genertech to bring together all of our technology, expertise and skills to be able to get this job done in the community and avoid freight to overseas," he said.
"Today is a day that we prove this work can be done locally and move forward to the next stage of this project which will be installing this generator into service, this project is more about the technology can Japan could provide rather than shipping the generator overseas… we relied on a lot of local contractors to bring this project together."