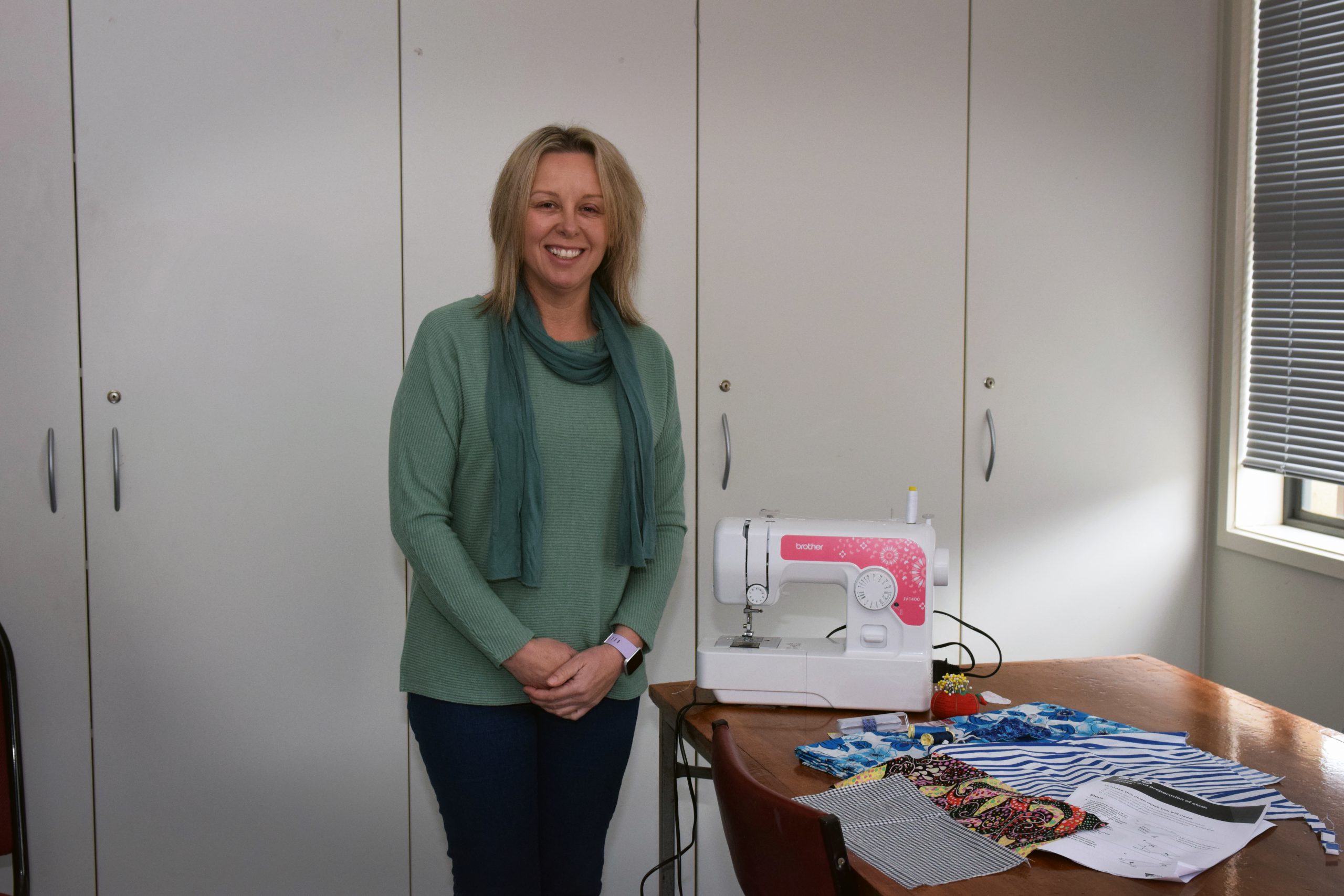 Kate Withers
Crafty community members have armed themselves with needle and thread in readiness for a project with a particularly topical purpose.

The Morwell Neighbourhood House and bespoke fabric business Blue Starfish Designs have joined forces to create The Community Sewing Bee, an initiative that will bring vital personal protective equipment to the region's most vulnerable.
Those with an artistic flair will be able to volunteer their services, pick up a kit from the Neighbourhood House and put their handy work to use by creating reusable masks to help stop the spread of coronavirus.
Blue Starfish Designs owner Robyn Long and Morwell Neighbourhood House manager Tracie Lund have received an overwhelming response from interested volunteers since floating the idea on social media last week.
"I watched the Premier's news conference and I think it was 288 new cases, and it made my heart stop when I started thinking about the level of community transmission," Ms Lund said.
"That's why I posted on Facebook to see if there was interest in making face masks for the more vulnerable here.
"People immediately put their hands up to sew masks, to come in and get kits and take them home and make them and bring them back in."

Robyn Long, whose bespoke fabric business Blue Starfish Designs is based in Golden Beach, was engaged by Ms Lund, who admits she "can't even sew on a button".

"Robyn has come to my rescue, while this is a great idea, one of the talents I don't have is sewing," she said.
"As people bring the masks in and if they still want to make more masks and if the need is there then we'll continue to to replenish supplies.
"We do have two sizes that we're making so we will have smaller versions for kids and we'll let the community know when they're available."
The pair visited Spotlight on the weekend to gather supplies for the sewing kits and got to work straight away.
"I'm Tracie's go-to whenever she has a sewing question and I got a message from her about making masks for people who can't afford them," Ms Long said.

"We sifted through mountains and mountains of fabrics to sort through what's suitable for use in the kits and they're on their way to women who have offered to be sewists."

Each kit contains fabric, pattern and a lining fabric to be used as the filtering component of the mask.
Only basic sewing skills are needed but a machine is essential.
"The masks are three-ply, so they have an outer and inner cotton layer as well as a lining in the middle, which is polypropylene, which is the fabric that green supermarket bags are made out of," Ms Long said.

"There are 10 kits and in each kit probably make 20 masks, it just depends on how frugal people are with the fabric.

"It's important the masks are returned to the Neighbourhood House once they're finished … some of them will be available for sale with a donation, but most will go to the most vulnerable who otherwise wouldn't be able to make or buy a mask for themselves. And anyone looking to help out or donate, can donate good quality quilting fabric, either cotton or cotton polyester."
There are a limited number of machines available for use at the House, but it is preferred people making masks do so from home, in a smoke-free environment.
For more information, phone the House on 5134 5488.