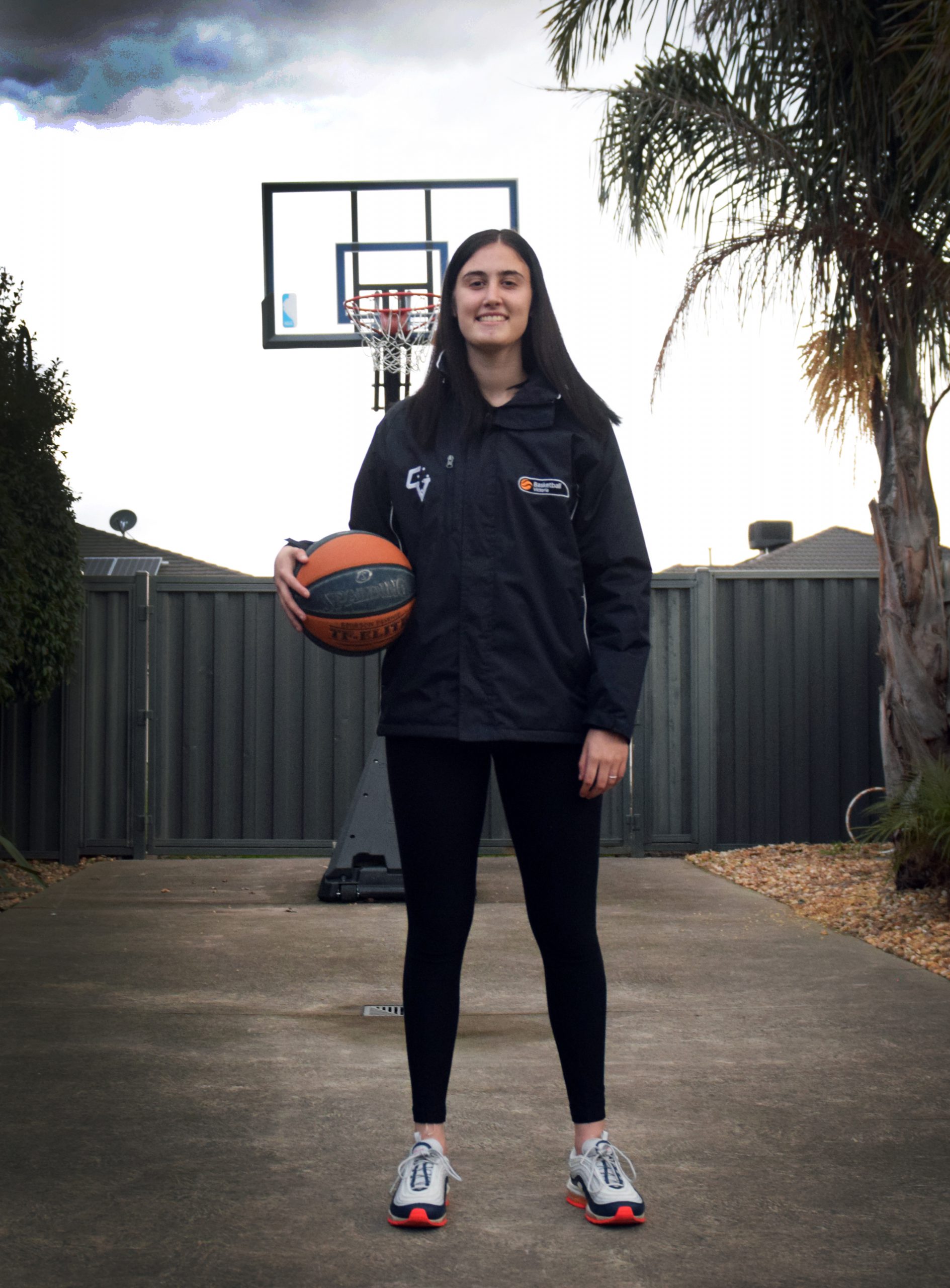 Tessa Randello
Traralgon teenage basketball star Emirson Devenie is heading to Canada on Monday to chase her college basketball dreams.

The 17-year-old received a full scholarship to Royal Crown Academic School in Toronto and hopes to impress American college scouts.
"I'm really just going over there for something different, better opportunities for me to go to play at an American college," she said.
"College coaches will come and recruit at those games so that I can play at the highest level that I possibly can."
Emi said she is the first Australian to play basketball for the international school's team and is excited to start the journey.
"I am pretty keen but obviously nervous, not so much about the basketball side of things, but more so leaving home, but it is going to be an awesome opportunity for future basketball for me.
"I have been playing basketball since I was about seven years-old, I have played for Traralgon Basketball for about 10 years, and just loved it ever since I started.

"I also played for Southern Peninsula Sharks,I played for the Big V team over there for two years and played Under-18s for them as well."

Emi will board with her team in campus-organised accommodation which is included in her scholarship.

"In Canada, they start the school year in mid-August so I will have to scrap the year 12 that I have already done and start again," she said.

"But, being able to play basketball and get an education at the same time, that is the dream."

Emi's mum Eboney said coronavirus had made the process of getting Emi to Canada very difficult.
"With COVID-19 it's been a big effort to get her there, we've booked flights that have been cancelled and airlines that aren't running anymore," she said.
"At the start it didn't feel like it was going to happen, because of all these logistical issues that we were having but, the world would have to spin the other way for her not to get there now.
"Hopefully we can get over there and see her soon, but with coronavirus we aren't sure when that will be able to happen. That will just be another part of the journey."
Ms Devenie said although it was going to be hard to say goodbye, it is a great opportunity for Emi.
"It's going to be so sad when she walks through those doors at the airport but we are really proud of her," she said.
"She has worked really hard and you can't hold your kids back, if you have the ability to provide what they want to do."