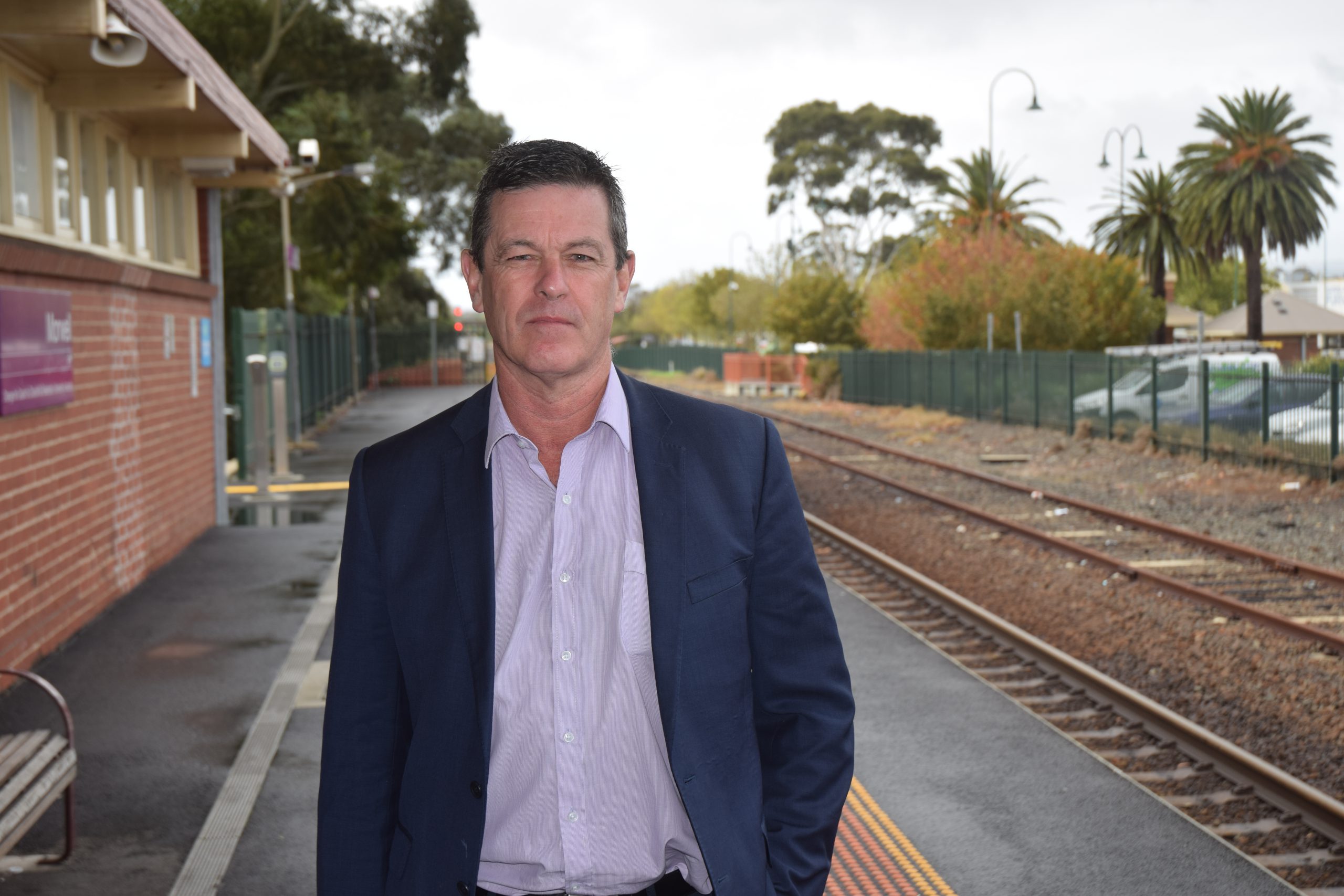 Tessa Randello
Member for Morwell Russell Northe is urging the state government to tighten public transport policing amid concerns people in restricted areas could be coming to regional Victoria via public transport.

Mr Northe said he had been contacted by a number of local residents and V/Line employees who feel more needs to be done to protect public transport staff and commuters from coronavirus in regional Victoria.
"The major concern is that restricted people are travelling to and from Gippsland and other parts of regional Victoria and using public transport as a way of doing this," he said.
"I have written urgently to the minister for public transport and shared a number of suggestions to eradicate such behaviors. One of those suggestions is that there is no valid reason for commuters who reside between Pakenham and Melbourne to be using Gippsland V/Line services.
"They have access to the metro system there and should be using that."
Mr Northe said he had talked to local police and was "glad with the feedback (he) received", but that more policing is needed at train stations in Gippsland.
"In my view responsibility for enforcement sits with police PSOs and authorised transport officers and in my strong view they really need to put as many resources as they can into tackling this problem, and quickly," he said.
"It needs to be policed if there are legitimate reasons for person or persons travelling between Melbourne and the Gippsland regions, there needs to be further investigation into the legitimacy of that travel and if anyone is caught doing the wrong thing they should be penalised."
People living in metropolitan Melbourne and Mitchell Shire are only allowed to leave home to shop for food and essentials, medical care and caregiving and work and study if they can't do it from home, and exercise.
"Victoria Police are monitoring those leaving Melbourne to ensure they are travelling for one of the reasons," a Department of Transport spokesperson said.
"Public transport services across the state continue to run as normal to support those who need to make essential journeys in line with the reasons to travel, except for V/Line services which usually cross the NSW border.
"We're keeping passengers and our frontline workers safe on public transport by cleaning high touch surfaces regularly and deep-cleaning trains, trams and buses every night.
"We ask passengers to help us by travelling outside the peak, practicing good hygiene, keeping distant from other commuters wherever possible and wearing masks when it is not possible."
The Department of Transport added that Victoria Police are monitoring the perimeter of the restricted region, including major transport hubs and arterials, to ensure everyone is travelling for lawful reasons.
Anyone who breaches these directions faces on-the-spot fines of $1652 for individuals and $9913 for businesses.
Victoria Police said they are not disclosing the location of checks for people travelling on public transport as it would defeat the purpose of random checks.