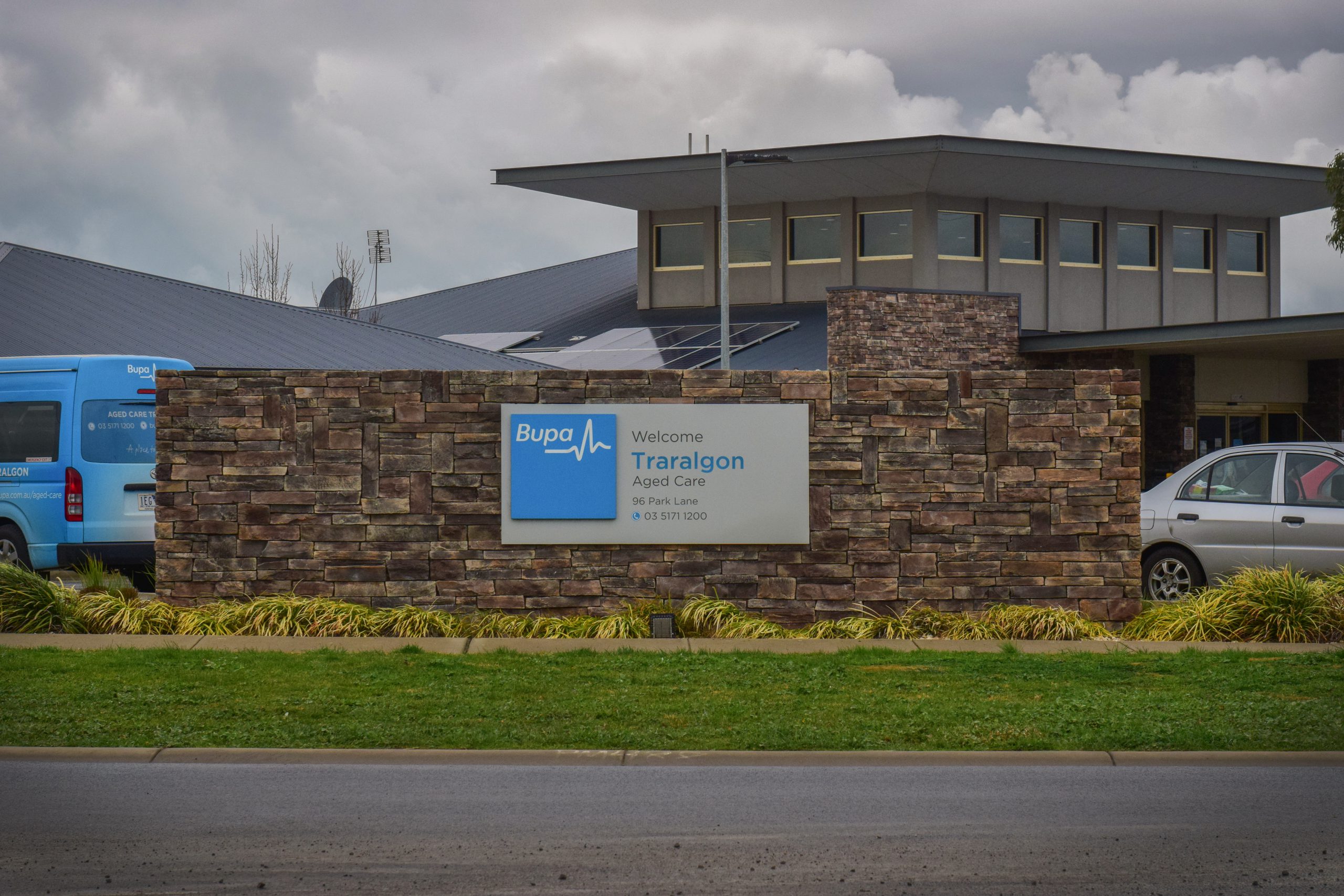 Cher Jimenez and Tessa Randello
A Bupa Traralgon staff member has tested positive to coronavirus.

The positive test result was confirmed on Saturday by the Department of Health after more than 100 employees and residents were tested at the aged care facility.
Testing started on Wednesday after a medical professional who visited Bupa Traralgon on July 16 also tested positive to the virus.
The Latrobe Valley currently has four active cases of COVID-19.
Across the state there are 8181 active cases, including 448 in regional Victoria.
On Wednesday, July 22, Bupa Traralgon implemented its Outbreak Management Plan which included twice daily clinical observations of residents, deep cleaning, restricting residents to separate areas within the home and coronavirus testing.
"We are in regular contact with relatives of the home and have let them know we will update them as soon as we have their loved one's results," the spokesperson said.
"(Restricting movements of residents) is a critically important part of preventing infection from spreading around the home."
Former Victorian health services commissioner Beth Wilson said Bupa "must improve its services to make sure that it can meet the challenges that COVID-19 has forced on us."
"They also have duty of care which has become more urgent now. I sincerely wish (for Bupa Traralgon) to get through this," Ms Wilson told The Express.
Ms Wilson met with Bupa Traralgon residents and their families on two occasions in 2018 when she heard many complaints against the aged care provider.
Ms Wilson said what she discovered during the meetings was "disturbing" in the way that care was being delivered and management's lack of communication to staff and families.
In response, Bupa said the facility is a "very different place now".
A Bupa spokesperson said government sanctions were lifted last year and a most recent audit conducted by the Aged Care Quality and Safety Commission "confirmed the home is fully compliant".
Bupa received government sanctions twice in 2018 and in 2019 for failing to comply with federal health accreditation standards.
"We have worked hard to resolve our past issues to ensure our residents are now receiving the quality of care they expect and deserve," the spokesperson said.
"The comments and messages we've received from many of their relatives, especially in recent days, confirm to us that we have their support."