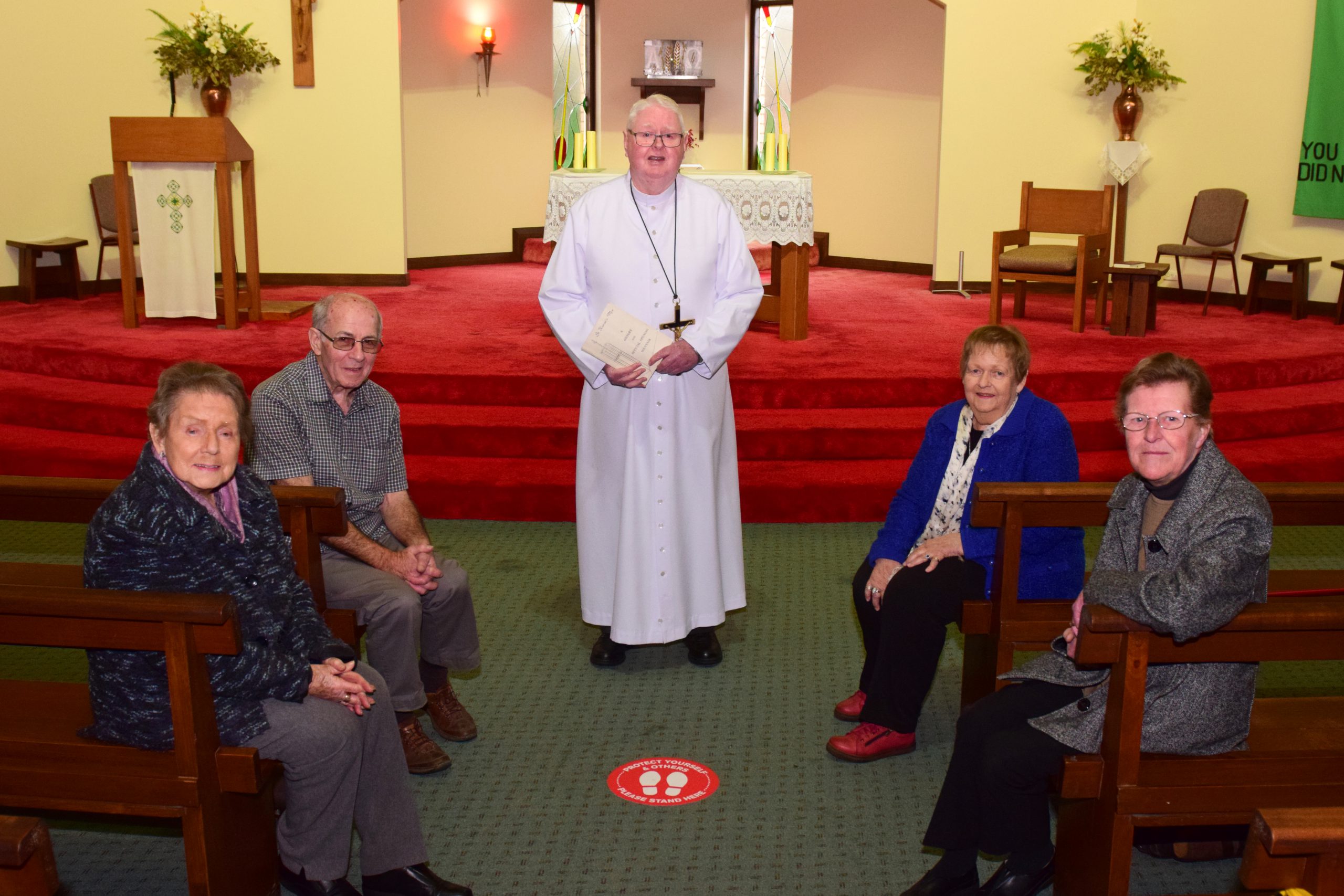 Kate Withers and Hayley Mills
St Kieran's Catholic Church in Moe is preparing to mark a special milestone as the church building approaches its 50th anniversary.

Such an auspicious occasion would usually be marked with a big celebration, but coronavirus restrictions mean members of the church will reflect on its history in their own way.
The parish began in 1949 under Bishop Arthur Fox, who invited the Missionary Oblates of Mary Immaculate into the diocese to care for the people of St Kieran's.
Then, the church was located on the ground level of the newly-built St Kieran's Primary School.
Construction of the current standalone church building on Wirraway Street began in 1969 and, on August 9, 1970, the church opened to parishioners with a seating capacity of 500.
In 2014, pastoral care was extended to the Immaculate Heart of Mary parish in Newborough under the banner of Parishes in Partnership, at the direction of new parish priest Fr Harry Dyer OMI.
"Our new church is 50 years old, I don't believe it, the 50 years has flown," Fr Dyer said.
"Over the years Moe parishioners have always been really known for their generosity and participation in lots of things – missionary work, our missionary order, raising money for the missions overseas and helping others."
Rita Elswyk is one of many parishioners for whom St Kieran's represents a lifetime of faith and fond memories.
"I've been here in the parish since the early 50s," Ms Elswyk said.
"I grew up here, went to school here at St Kieran's and then came back and taught at St Kieran's.
"I got married here, my children were all born here, so we have been totally connected St Kieran's one way or another since I was a six-year-old."
Over its many years, the parish has developed a warm reputation for its celebrations, marking all occasions big and small.
"One priest left here and said 'I don't know where I'm going, but I'm leaving the eating parish'," Fr Dyer said.
"If anything happens there is something to eat with it. A morning tea, an afternoon tea or a Sunday lunch."
While the church building has been standing half a century, Fr Dyer said it was the faith and dedication of parishioners that made St Kieran's special.
"The building houses great people. Like most of Moe, it could just be an empty shop, but it's not," Fr Dyer said.
"I think today it's still standing where it is, a vibrant sign that people are still caring for one another, there is still a faith that presents in this town, the city of Moe.
"So even though it's the people who make it, the building itself is a symbol. If you need us, you know where we are."