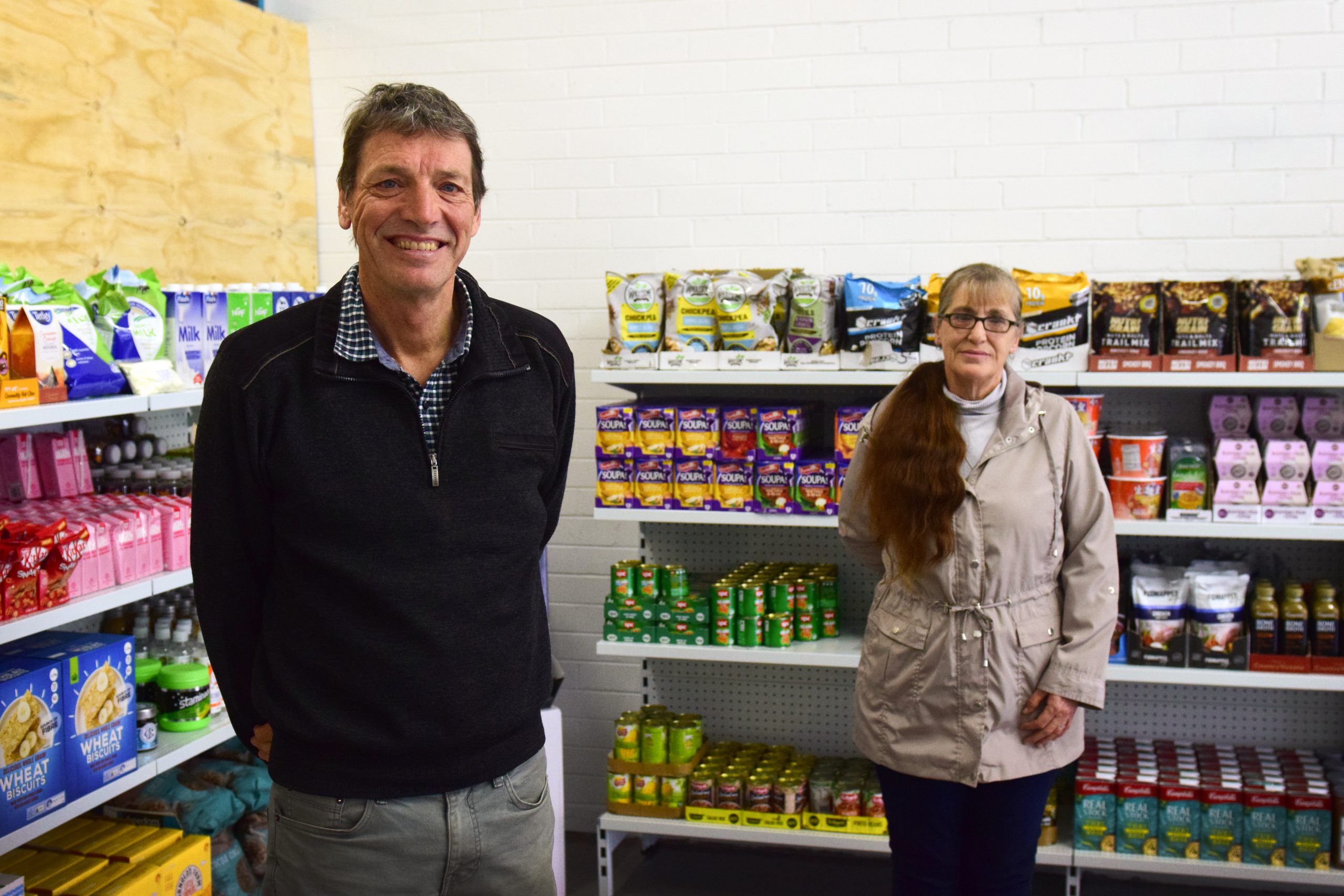 Cher Jimenez
A Traralgon church's care arm opened a food bank in Morwell earlier this month amid increasing community demands due to COVID-19.

Heart Focus Community Care, which has been operating a food bank in Traralgon for 11 years, opened a second shop on George Street across the road from The Express office.

Food bank coordinator Rein Hermens said community members could expect a variety of food items ranging from fresh produce to canned goods that they could fill a bag for a donation of $9.

He said the money would be used to finance the shop's operational costs.
The George Street food bank is open on Mondays and Thursdays from 10am to 1pm with people holding a concession or healthcare card eligible to select the items they need.
"Customers will have the opportunity of choosing what they need instead of receiving pre-packed food parcels," Mr Hermens said.
He said people who do not have concession cards can also benefit from the food bank if they are currently experiencing hardship due to the coronavirus pandemic.
Mr Hermens said the shop site, which is centrally located, would benefit the Morwell community and surrounds.
He said aside from grocery items the shop also offers food for the soul.
"Heart Focus Community Care has capacity to offer some generalist counselling and drug and alcohol counselling," Mr Hermens told The Express.
He said people could stay for a cup of coffee or cake and chat with volunteers and other customers.
"Morwell will benefit from our services because we offer an opportunity for people to come and connect with others in a warm, friendly and caring environment whilst accessing food items they need," he said.

Mr Hermens said the food bank is also available to residents outside of Morwell and that if anyone find themselves in need of emergency relief or after hours assistance they can call 0421 841 250.
He said the number of customers using the food bank in Traralgon was halved after restrictions were put into place as people got "scared" of contracting the virus.
Mr Hermens said there are now 100 customers serviced by their Traralgon site during its twice a week operations since restrictions were lifted.