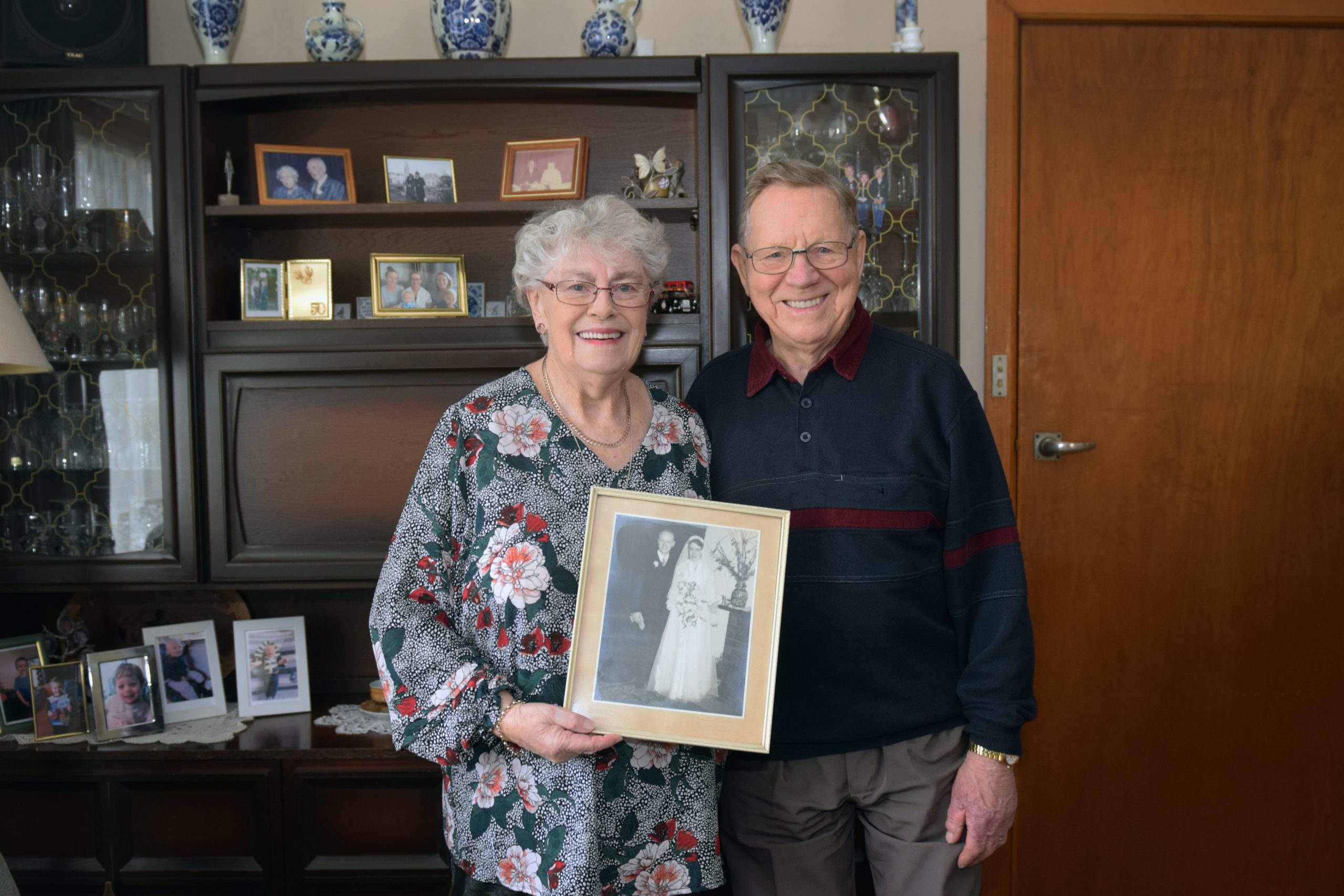 Cher Jimenez
A boat trip from Holland to Australia in 1953 turned out to be the start of a lifelong journey for John and Wil Waanders.

John hopped aboard the ship alone looking for some "adventure" while Wil travelled with her parents and eight siblings, searching for a new place to call home.
He was 22 and had his taste of breakups while she was 18 and had ended a relationship prior to boarding the ship.
"I had a boyfriend in Holland and I was told to break it up," Wil recalled as her family were given only nine days to pack up and leave the country.
Wil said the men and women on the ship stayed in different rooms and John ended up in the cabin shared by her father and three brothers.
"My father felt so sorry for John so he said 'my daughter was doing all the washing for the family, one more won't matter,'" she said.
An addition to her laundry load was something Wil was not happy to accept, however it later on became the subject of endless storytelling passed down to generations of the Waanders family.
"I wasn't terribly happy. John got some bad sunburns and was using this yellow cream that turned brown and affected the washing. He gave me a block of chocolate to make it up," Wil told The Express.
"It's a joke in the family now when the young ones ask how we met, they just love to hear the story."
For John, it was love at first sight.
"She's the love of my life," he said.
Wil's family settled in Traralgon, while John initially lived in Melbourne and then moved to the Latrobe Valley a few months later to marry his bride.
The couple married at St Michael's Catholic Church on July 30, 1955.

They were planning to have a huge twin celebration of their 65th wedding anniversary and John's 90th birthday until COVID-19 arrived.

The Waanders' have seven children, 17 grandchildren and 12 great grandchildren, plus another who is on the way in August.
Wil said the ties that bind the family remain strong despite some of the children living in other parts of Australia and overseas.
A son now living in England had been planning to come home for the big party as well as the grandchildren and great grandchildren, who lovingly call John 'Opa' and Wil 'Oma'.
Despite the restrictions in place to stop the spread of coronavirus, Wil celebrated her 86th birthday in April with 35 members of her family via Zoom.
"It was the best day ever! There's lots of things you can do these days," she said.
Wil said patience and communication are important factors to make a marriage last.
"I don't think anybody tries hard enough anymore," she said.
And while the twin celebration has to be delayed, Wil is already looking towards the day when the Waanders family can again get together.
"Once the crisis is over, we will have a big Christmas party here," she said.