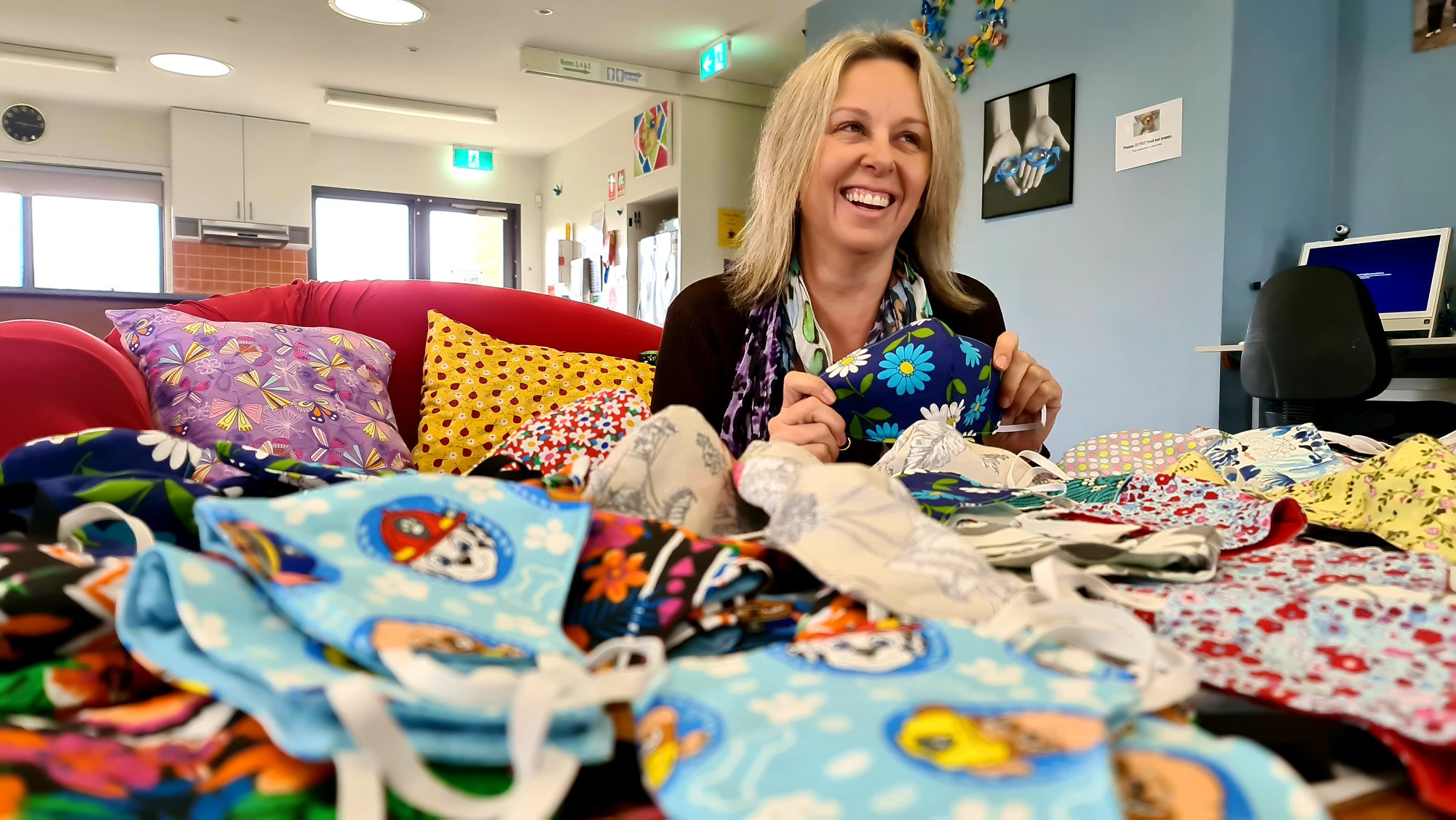 Kate Withers
With masks now mandatory across regional Victoria, a project created to bring vital personal protective equipment to the community's most vulnerable people has hit overdrive.

The Community Sewing Bee, the brainchild of the Morwell Neighbourhood House and fabric business Blue Starfish Designs, started with 10 volunteers sewing reusable masks to stop the spread of coronvirus.
"We were aiming for 10 and we linked to 20 very quickly and within a week-and-a-half we've got over 80 people making masks for our community," House manager Tracie Lund said.
"It's an absolutely outstanding response. The most important thing that it highlights is that as a community we want to make sure that nobody's left behind.
Kits are available to pick up from the House and masketeers have been working feverishly at their sewing machines to create the three-ply face coverings to distribute to those in need.
"We know people in those vulnerable categories will have problems accessing items from time to time, particularly the basics, during emergencies like this," Ms Lund said.
"Our community is coming together to ensure that, where possible, everyone that needs a mask can access a mask.
"We're still making the packs available and encouraging people to come in and see us and pick up a pack.
"People are sewing and bringing in the masks and that models is working really well for us."
About 500 masks have been made and returned to the House so far and distribution kicked off last week.
"At least a couple of hundred have started going out to those that need them most," Ms Lund said.
"We're still saying one mask per person, but it's our hope that we'll be able to open that up to two as more come in."
Masks are being distributed to pensioners, people with a disability and individuals with compromised immune systems.
Staff at the House will need to sight relevant identification such as pension or healthcare cards.
Due to demand, only one mask per adult will be provided. Phone the House on 5134 5488 for more.